Carlos Sainz has paid tribute to McLaren for furthering his career – and inadvertently aiding his move to Ferrari.
In helping to get the best out of Sainz after he joined them for the 2019 season, McLaren probably did not expect he would announce he was leaving the team before the 2020 campaign began having secured a switch to Ferrari as the replacement for Sebastian Vettel.
That will not take place until 2021, but the Spaniard's second year with McLaren is proving rewarding on all levels as he secured his best ever F1 result, second position at the Italian Grand Prix, as well as gaining further experience and self-belief as a driver.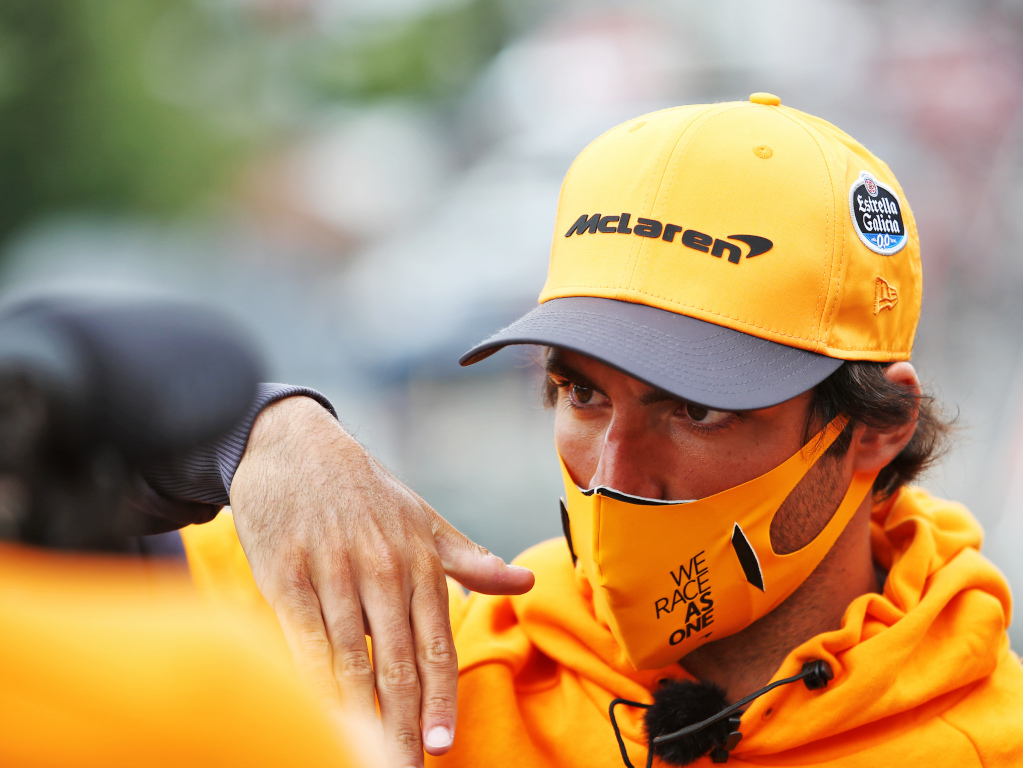 Head on over to the Formula 1 store for all your official Carlos Sainz merchandise
In an interview with Mundo Deportivo, asked what McLaren has meant to him, Sainz replied: "Peace of mind and confidence.
"My career until I got to McLaren was very busy, where the first three years at Toro Rosso were very good and with a very good progression.
"Then the team dance at Renault began and the uncertainty that was the Renault project and my situation there…as a Red Bull driver, within a team like Renault and the bad relationship between both parties etcetera.
"In the end, at McLaren, I have found a home where I feel super supported, super welcomed and with confidence.
"That has helped me to give the best version of myself, to get my best version in F1, and also thanks to them has arrived the signing for Ferrari.
"Without a team like McLaren, which gives you that confidence to perform at the level I have performed, that signing would never have come.
"Big thanks to Zak Brown, who was the first to trust me when I wasn't going through the best of times. It was a difficult moment and he was the one who put his eye on me, he trusted me 100% and gave me the tools to do well in a team like McLaren, and from then on you know everything that happened."
Although Sainz came so close to gaining his first F1 win at Monza, he has no regrets about not being able to pass Pierre Gasly and insists he will be able to seize his next chance.
"The most important thing for me is to know within myself that the race I did at Monza I did not do anything wrong," added the 26-year-old.
"I know I am ready to win an F1 race and that is the most positive thing about the Monza race, which gave me that 'feeling' or the confirmation that I am ready to fight for victories in F1."
Follow us on Twitter @Planet_F1 and like our Facebook page