Sainz: Ferrari are using Styria as a tyre test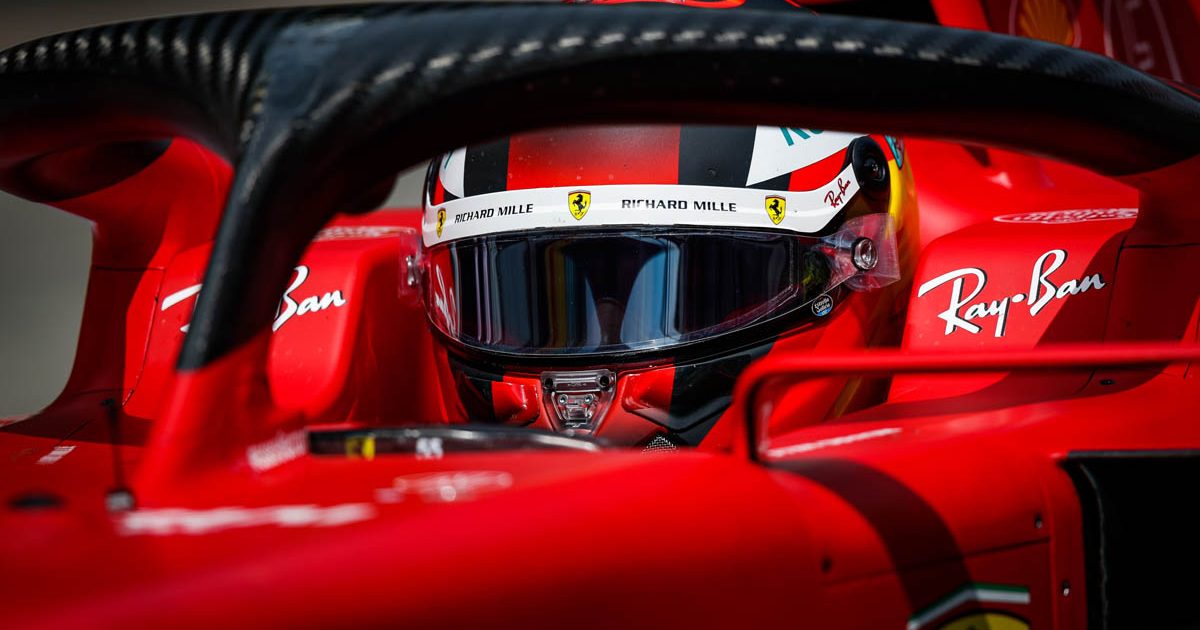 Ferrari driver Carlos Sainz admitted the team are using the Styrian GP to try and work out how to fix their tyre problems, to improve for the second race in Spielberg.
Both Sainz and Charles Leclerc suffered severe front tyre degradation issues last weekend at Paul Ricard, with team principal Mattia Binotto having admitted recently that they may not be able to fully rectify their problem at certain races all season long.
As a result, Sainz said the team may not be able to fully focus on maximising the performance of their car, as they wrestle with trying to understand how the SF21 uses its tyres.
With there being a second race at the Red Bull Ring next weekend, Sainz said the team are looking at using this weekend as a "test" to improve for next week's Austrian Grand Prix.
"We are approaching this as a bit of a test opportunity," the Ferrari driver told reporters after FP2 in Spielberg. "Because we'll be spending six days of running here in two weeks, it's going to give us the opportunity to, back-to-back, get a lot of data.
"We always have next week to correct the bad direction. But at the same time, we still want to optimise every weekend. We're still fighting for P3 in the [Constructors'] Championship.
"We said right from the beginning that this is going to be a mid-to-long-term issue to solve, not one race, all of sudden, back to being right with the front tyres.
"It was challenging, because obviously you lose a bit of focus on the full performance running and you put it a bit more into trying to understand the car, even though the set-up you're running may not be fully optimised for qualy – you're trying to put your focus on the issue that we have.
"But hopefully by qualy time, we will put everything back to where we want it to be and we will get some answers."
#FP2 results 🏁@CarlosSainz55 P11@Charles_Leclerc P13#essereFerrari 🔴 #StyrianGP pic.twitter.com/6e3RI7Zhuy

— Scuderia Ferrari (@ScuderiaFerrari) June 25, 2021
Carlos Sainz's Ferrari merchandise is available via the official Formula 1 store
Sainz and Leclerc ranked P11 and P13 in FP2 in Austria, which is seemingly a continuation of their dramatic drop-off in form in recent weeks.
With the Red Bull Ring layout having different characteristics to Paul Ricard, the Spaniard admitted that it could be tougher to identify where the team need to make chances in the short term.
"It is more difficult, but our issue is so obvious that it is easy to see it on our tyres regardless of the circuit that we go to," he said.
"It is a positive thing but realistically also clearly a negative thing because we clearly have a weakness there that we are trying to address at every circuit we go to."
On the other side of the garage, Leclerc said he is not faring any better in sorting out his tyre problems – but the team are trying to garner as much information as they can to rectify what they can.
"We are trying different things on both cars," he said. "For now, we are learning quite a bit. Whether we have a solution for what happened in France – not yet – but we have been trying a lot of things which have been very useful for the team, in different aspects.
"Hopefully soon enough, we'll be finding the real solution for the problem that happened in France."
Follow all the action from the Styrian Grand Prix with the PlanetF1 live centre