'Red Bull, Aston Martin managing tyres in a way Ferrari cannot understand'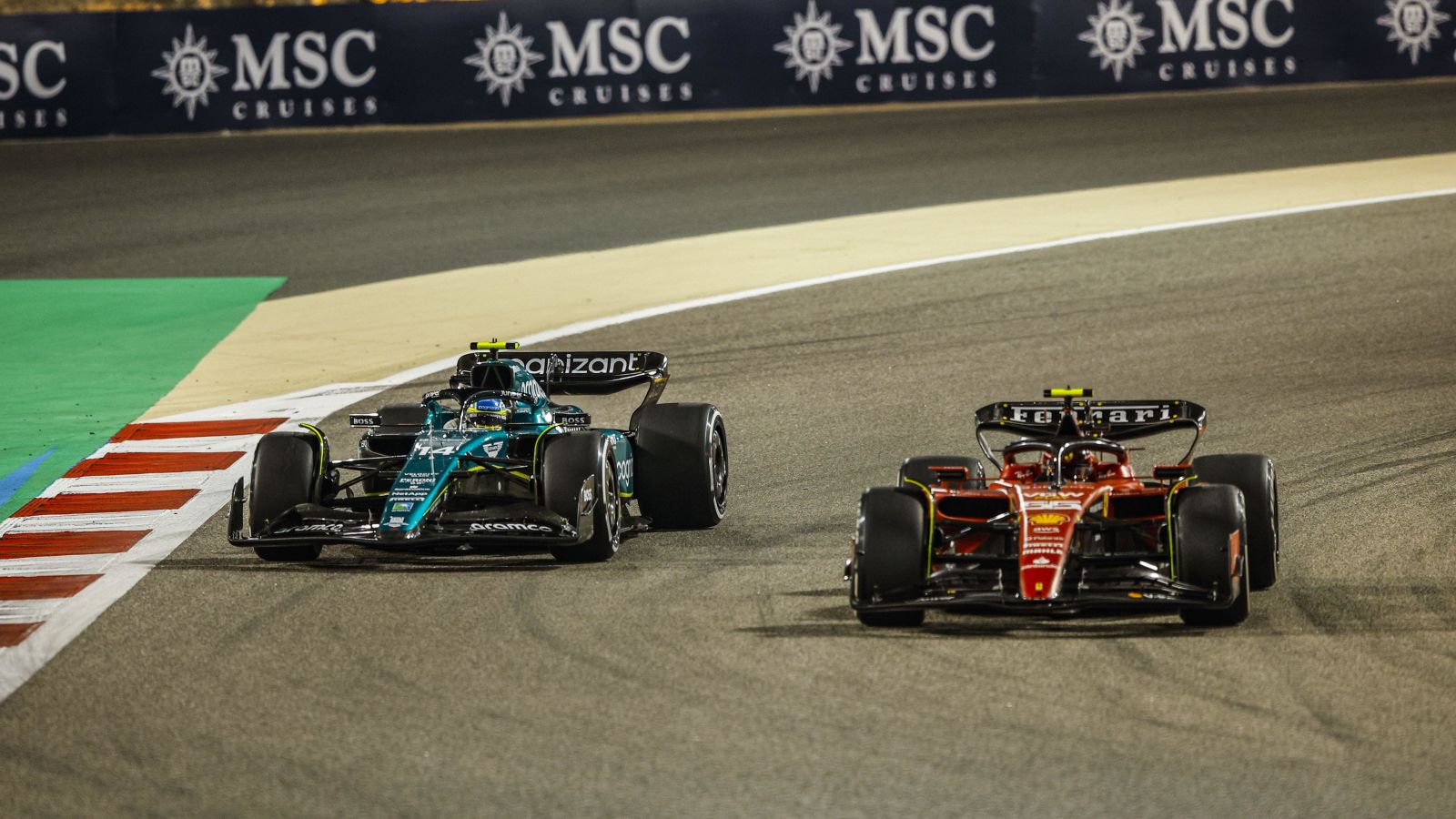 Carlos Sainz admits tyre management is a glaring weakness for Ferrari, with Red Bull and Aston Martin acing this in a way which they cannot comprehend yet.
Ferrari went into the first race of the season fearing that Red Bull would have the advantage in terms of race pace, which indeed proved to be the case.
The competition was no match for reigning World Champion Max Verstappen who stormed to a first victory in Bahrain, with Sergio Perez making it a Red Bull one-two.
Aston Martin were also confident regarding their tyre management, and Fernando Alonso duly joined Red Bull on the podium, having made the pass on Sainz to dump Ferrari out of the top three.
And worryingly for Ferrari, Sainz says the team currently has no answers for why Red Bull and Aston Martin are just so much better at conserving the Pirelli rubber.
Asked by reporters in Bahrain if the race played out as expected, Sainz, who finished P4, replied: "Petty much as we expected.
"We had Red Bull pulling away quite a lot, and it's what happened, and we had Aston finishing in front in the race, and it happened. So yeah, it's our reality right now.
"We just cannot push in the race, if we push, as you saw in my battle with Fernando, it nearly cost me a position to Lewis [Hamilton], just because as soon as we push in this car on these tyres, you just go backwards and you start degrading.
"So clearly our biggest point of weakness and clearly Aston and Red Bull are doing something with the tyres that we don't fully understand and that we need to find, because it's costing us in the race."
PlanetF1.com recommends
Charles Leclerc reveals worrying Ferrari pace deficit after DNF heartbreak
Christian Horner can't resist light-hearted dig at Aston Martin after Bahrain GP
Toto Wolff orders 'much more radical' W14 upgrade after 'one of the worst days racing'
Alonso would complete his overtake on compatriot Sainz on Lap 46 of 57, but rather than being surprised by this, Sainz said he expected it to happen sooner.
On the opening lap Alonso dropped behind the Mercedes duo of Lewis Hamilton and George Russell, having also survived a whack from team-mate Lance Stroll in the sister Aston Martin.
So, without those troubles for Alonso, Sainz felt he would have been overtaken sooner.
Asked by PlanetF1.com if he was surprised to fall prey to Alonso at that stage, Sainz replied: "No, I was expecting it to come earlier, if anything.
"I think Fernando lost a lot of time at the start. If he would have held fourth, fifth, I think this moment would have come a lot earlier in the race.
"I think you saw him finish 10 seconds in front, so the pace difference was pretty huge, and it just shows the we have quite a bit of work to do there."
Additional reporting by Thomas Maher