Sainz wants FIA porpoising action 'as soon as possible'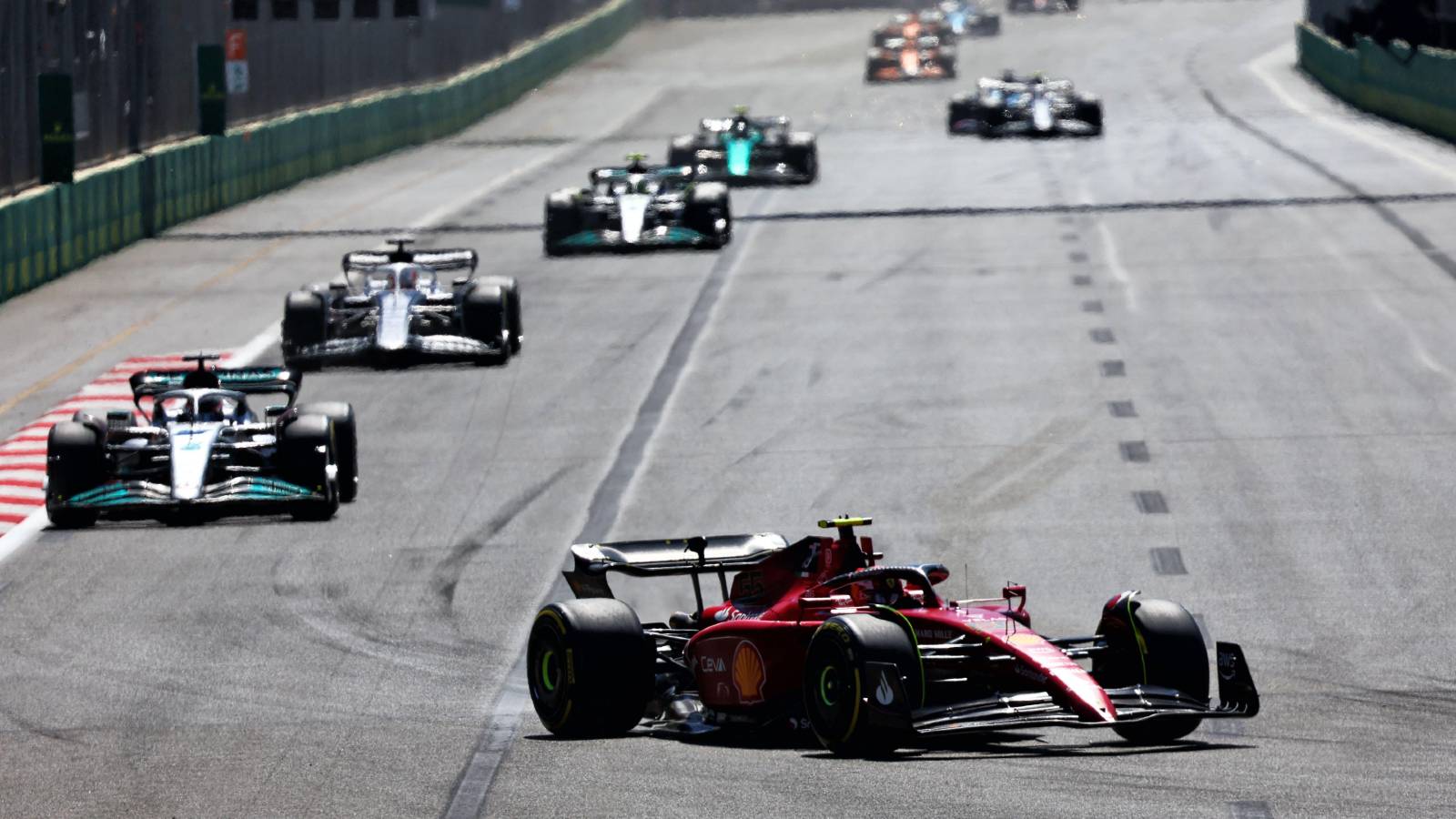 Carlos Sainz is very much in the camp of wanting the FIA to take action in the rulebook to help alleviate porpoising.
Porpoising, or bouncing, has again become the hot topic of Formula 1 following an Azerbaijan Grand Prix in which several drivers complained they were being shaken and rattled in the cockpit.
Lewis Hamilton suffered from back pain throughout the Baku weekend while Daniel Ricciardo, who had been among the least affected drivers previously, likened his experience to that of a basketball being bounced low to the ground.
Sainz did not have to endure the feeling for 51 laps like most of his rivals because he retired on lap nine of the race due to a hydraulic issue. But that does not mean the Spaniard is any more immune to what is happening with the ground-effect cars brought in this year.
The Ferrari driver wants the views of he and his fellow racers to be heard by the FIA, having previously spoken of potential long-term health complications stemming from what their bodies are being put through.
"We kindly asked the FIA to look into it, not listen to the teams so much and to listen to us," said Sainz, quoted by The Race.
"We are saying it's getting to a point where we are struggling to handle this.
"I don't think we need a medical commission, we just need something smarter on the suspension or the way the cars are being run, where the FIA controls a bit better the possibility of the teams running that stiff, that hard, that kind of ride you see on the straights.
"I'm pretty sure if you ask two or three engineers down the paddock, they will know the answer and what can be done to limit this and regulate it.
"But we need the FIA to act as soon as possible – if not, it will start accumulating."
Teams do have the option of raising the ride height of their cars to increase driver comfort, but that would be at the expense of performance.
Alpine's Esteban Ocon, meanwhile, is taking a longer-term view.
"I'm hearing there might be conversations on how to go technically for the future with the FIA," said the Frenchman. "And they are taking that into consideration.
"But that will not be in the next two years. That's at least clear. This is in the long-term future we should look at it.
"The FIA are the police, so they have to take the decision on where they go."