Sainz explains the key to elusive first victory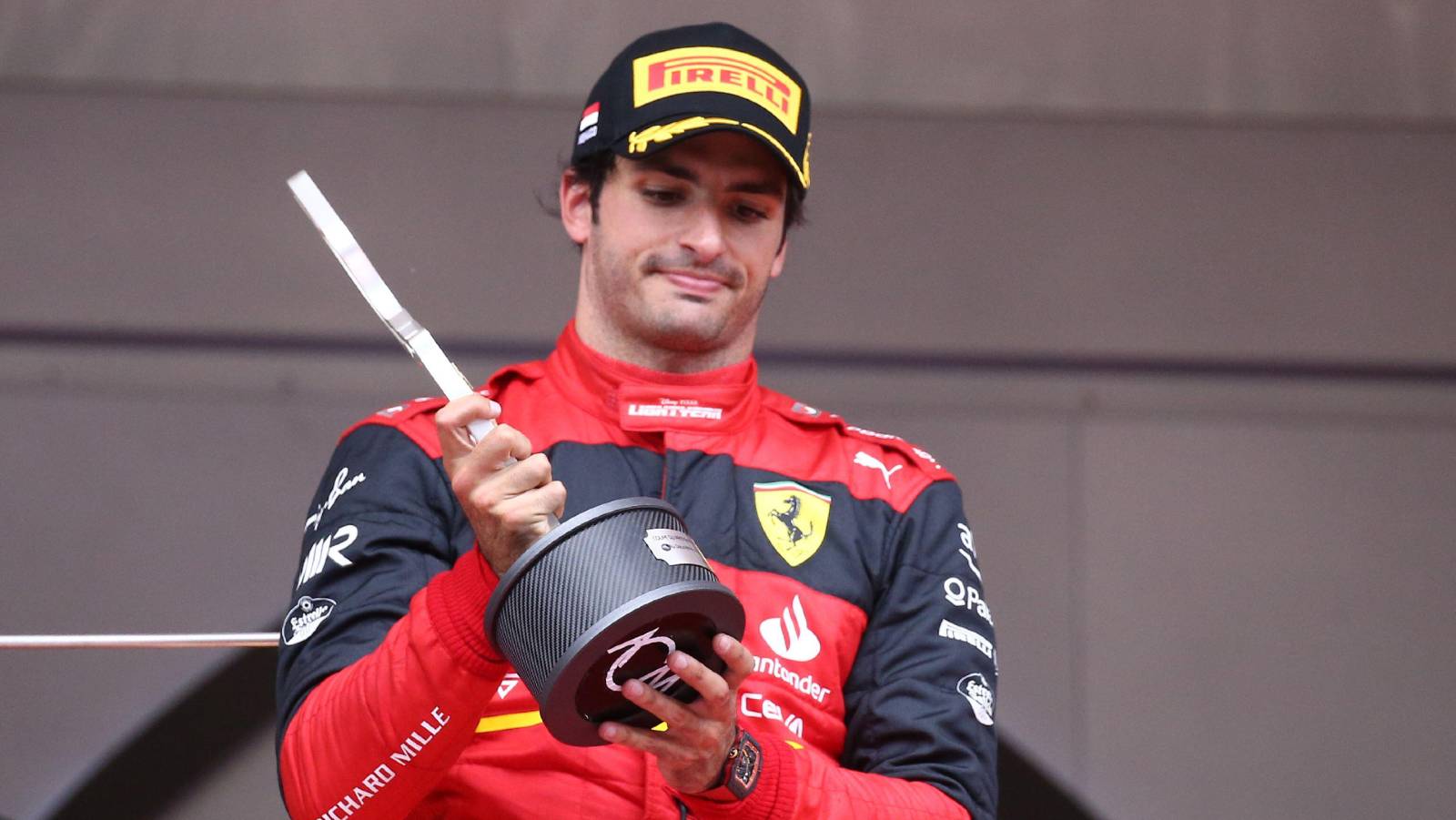 Carlos Sainz knows what is needed to clinch that elusive first F1 win – and it is simply about putting it into practice.
The Spaniard has now started 147 grands prix without tasting victory, putting him joint sixth on the all-time list for that unwanted stat.
Four second-place finishes since September 2020 show how close Sainz is getting to breaking his duck – in fact he has been on the podium in five of the last eight races.
The 27-year-old has seen his Ferrari team-mate Charles Leclerc win twice this season to put himself into a World Championship battle against title-holder Max Verstappen, with the Monegasque clearly able to wring more out of the F1-75 than his colleague.
But Sainz, who beat Leclerc in last season's standings, which was his first with Ferrari, is anything but downhearted having improved throughout 2021 – and he is confident he is only a reachable step away from finally getting to the top level of the podium.
🇲🇨 P2. We did the right call but a lapped car in my out-lap on slicks cost me too much time and we lost the lead. Tough one to digest because the win was there for the taking but I gave it all and we'll comeback stronger as a team!

–#Carlossainz pic.twitter.com/yDqmljoBLV

— Carlos Sainz (@Carlossainz55) May 29, 2022
"I just need to be a bit quicker," said Sainz, talking to F1's official website. "I need one or two tenths, in terms of qualifying and race pace.
"If I find those one or two tenths, that I found in the second half of last year with last year's car, the earlier I find them the earlier the win will come. I've been working hard to find them."
Sainz has been saying for most of this season that the F1-75 does not suit his smooth style of driving as much as Leclerc's edgier approach behind the wheel.
"You can see from the cameras and everywhere that I'm not there yet with the car compared to last year, that I'm not driving naturally. The car is a bit too pointy for my liking but that's it, that's the way it goes," said Sainz.
"You can either adapt yourself or bring the car a bit more to your liking. Anyway, these two things, they take time and they take knowledge and experience.
"It takes mistakes and trial and error, and this is what I'm in the process [of doing] now and what I will try to correct as soon as possible."
This is also the first time in his career Sainz has had a car capable of winning on any and every weekend.
"I'm enjoying it, it's a whole new experience – you need to drive a bit differently," he said.
"It's a different scenario I'm getting used to. I'm racing against two or three guys who have been at the front before. For me, it's the first time, my first seven races having a competitive car – and I've learned a lot that I will apply for the rest of the season.
"Plenty of races left, a long time to go, so everything to play for. As soon as I do these adaptations and find my feeling with the car, there are good things to come for sure."
Torquing Point: Carlos Sainz's intelligence and strength shines through - Monaco GP Conclusions
Carlos Sainz delivered a strong drive in Monaco to come home in second and make Ferrari think twice about calling him their second driver.