Carlos Sainz reveals Frédéric Vasseur talks: 'He wanted to sign me at Renault'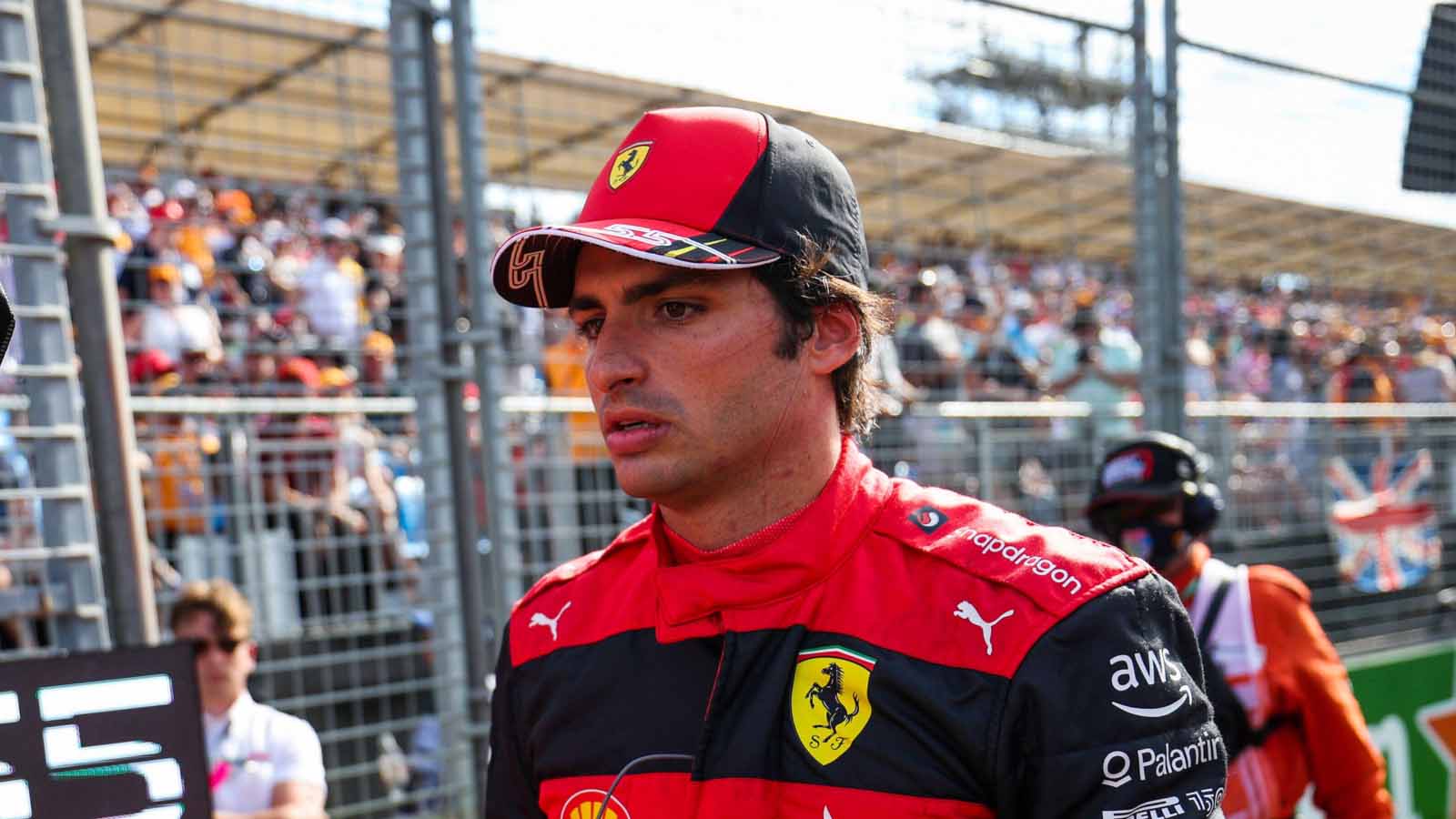 Carlos Sainz has revealed that he too has a past connection to new Ferrari principal Frédéric Vasseur, who once wanted to bring him to Renault.
After Mattia Binotto confirmed that he would resign as Ferrari team boss come the end of 2022, the Scuderia moved to name Vasseur as his replacement, the Frenchman making the move from Alfa Romeo, where he had been team boss since 2017.
Vasseur's history with Charles Leclerc is already well known, the pair having worked together at Alfa Romeo Sauber in 2018, Leclerc's rookie season.
But, Sainz moved to confirm that he and Vasseur are no strangers either. He has already spoken with Vasseur since he took the Ferrari job, and previously, Vasseur had been in talks with him about joining Renault while in charge of the team in 2016 and 2017.
Sainz joined Renault for the closing stages of the 2017 campaign, remaining with the team for 2018 before switching to McLaren.
Speaking on Wednesday at an Estrella Galicia event in Spain, Sainz, as per Motorsport.com, said: "I've heard very good things about him. I know him personally, he already wanted to sign me to go to Renault.
"I spoke to him yesterday, I called him and I had my first contact as a Ferrari driver. I know he's going to do well."
But, while Sainz is backing Vasseur to do well with Ferrari and serve as a "positive change" for the Scuderia, he also stressed the need for time to allow Vasseur to settle into the role.
"Whenever someone new arrives, he has extra motivation, wanting to do well for himself and for the team," Sainz explained.
"You have to give him time to see how the team works, know what changes are needed. Ferrari is very big and I know it will take time. It doesn't happen from one day to the next."
Carlos Sainz is valued by Frédéric Vasseur then
With Vasseur now in the Ferrari hot seat, there were some suggestions that this was bad news for Sainz, considering the year that Leclerc spent under Vasseur at Alfa Romeo Sauber, a successful one at that as he earned a promotion to the Ferrari line-up for 2019.
But, with Sainz's reveal that Vasseur was a past admirer of his talents back in the Renault days, this shows that Vasseur does value Sainz highly as a driver.
Now, it is not clear how Vasseur will go on to handle the status of both drivers, Binotto having been against the idea of team orders, but it does appear unlikely at this stage that Vasseur will be going into the team with a clear idea that Leclerc must be the prioritised driver.
2023 is a key season for Sainz after Leclerc beat him for wins, poles and points in the F1-75, but at least it now seems that Sainz will have a level playing field to use in his attempts to turn the tide.
Read next: Ferrari announce official split with Mick Schumacher after four years