Back-of-the-grid starts for Sainz and Magnussen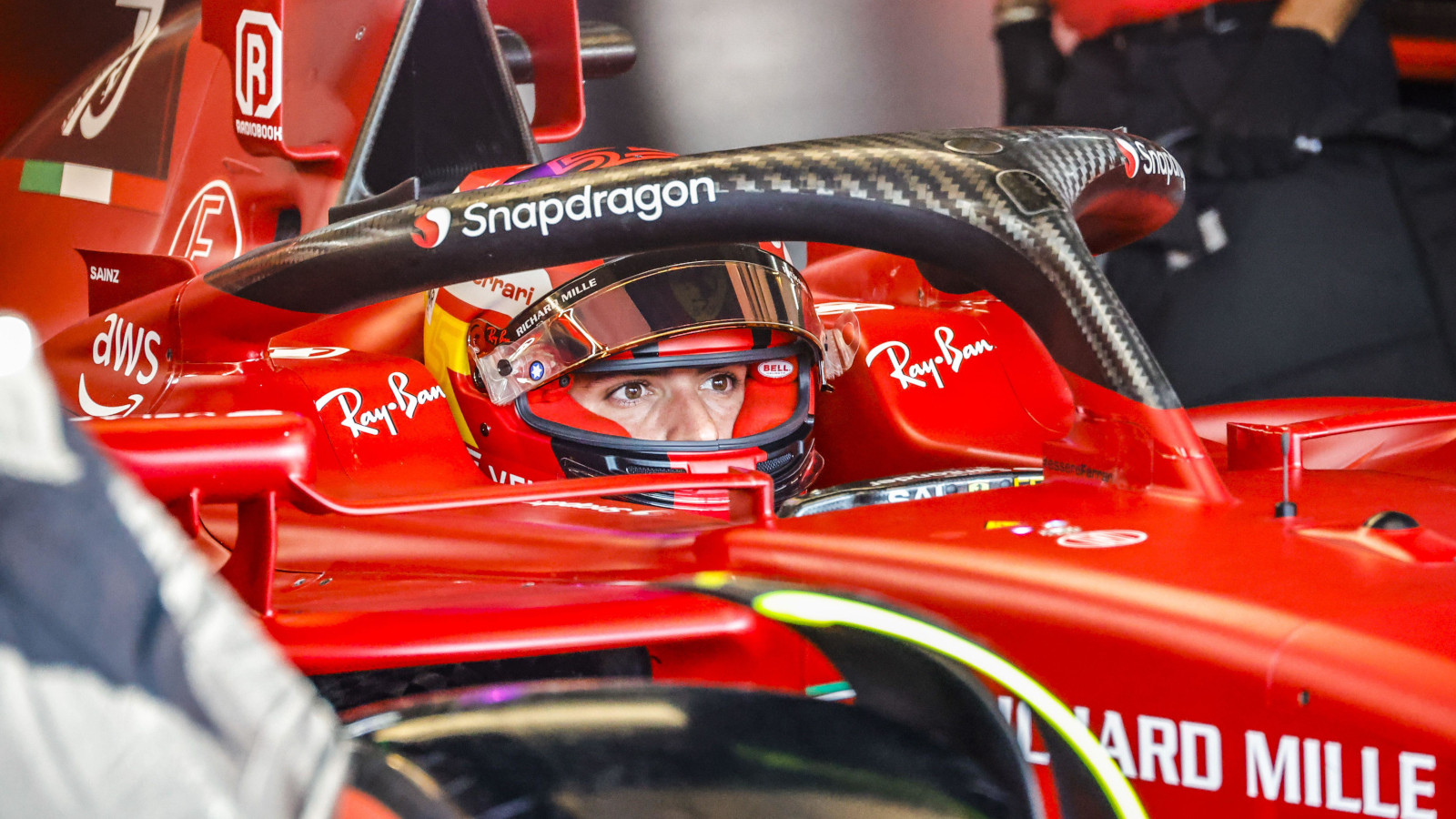 Carlos Sainz will start the French Grand Prix from the back row of the grid after Ferrari changed his entire hybrid system ahead of Saturday's final practice.
He will be joined on the back row by Kevin Magnussen, the Haas driver also taking the full whack of engine penalties.
Two weeks ago, at the Austrian Grand Prix, Sainz's power unit went out with a bang, the failure resulting in a fire that quickly engulfed his car.
As the car had already been fitted with his third power unit, the driver arrived at Paul Ricard aware he would be facing engine-related grid penalties.
Ferrari confirmed the first of those on Friday, fitting the 27-year-old's F1-75 with a new control electronics unit from outside the permitted pool, the Spaniard taking an automatic 10-place grid penalty.
But while that was all the Scuderia confirmed on the opening day of the French GP weekend, Sainz hinted there were more penalties to come.
"I took 10, no? So you can expect what's coming next," he said.
What came next was revealed on Saturday, Ferrari fitting the Spaniard's car with a new ICE, turbo, MGU-H and MGU-K. He also took a new gearbox and gearbox casing.
Haas driver Magnussen will join Sainz on the final row of the grid, the Dane also taking a new ICE, turbo, MGU-H and MGU-K.
Overnight we changed a number of power unit components on Kevin's car and consequently will be subject to a grid penalty for tomorrow's race.#HaasF1 #FrenchGP pic.twitter.com/TMAYA1OKID

— Haas F1 Team (@HaasF1Team) July 23, 2022
The two face a difficult time working their way into the points, with Sainz admitting it will not be easy cutting through the field on Sunday.
"I tried a couple of moments with other cars to overtake because I know I will need to overtake a lot," he said.
"And I must say it was a bit trickier than expected, mainly because there's a tailwind on the back straight and with this tailwind it looks like the slipstream and DRS effect is a bit low.
"But I don't have any other choice, I need to find ways to overtake and the best medicine for that is to just be a bit quicker come Sunday than we are.
"Let's see when everyone is running the engines modes flat out if we have the top speed to overtake. I hope we do, because I need to make up a lot of places."
Ferrari will arguably be disappointed with first half of 2022
Even though their first half of the year has been a massive improvement on recent seasons, Ferrari will still have a sense of what might have been.