Carlos Sainz 'frustrated' after Safety Car denied him a podium shot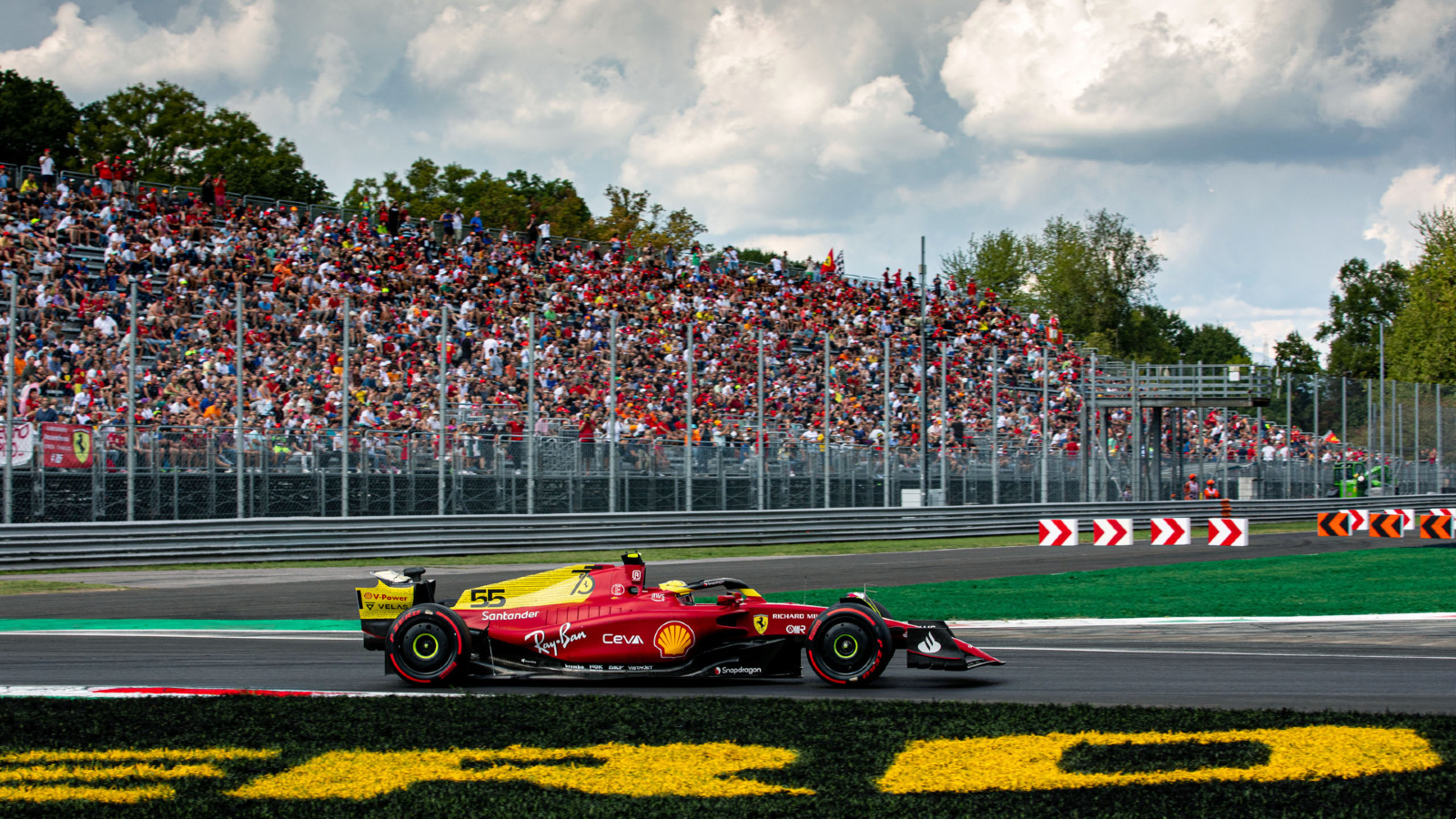 Ferrari's Carlos Sainz had to follow George Russell across the finish line after a late Safety Car period halted his Monza charge.
Sainz recovered from a back-of-the-grid start to finish fourth at the chequered flag, having made relentless progress throughout the early stages of the Italian Grand Prix.
But the Spaniard was left a little frustrated as he had to follow third-placed Russell across the finish line, having never had an opportunity to properly challenge the Mercedes driver.
That was due to a late intervention of the Safety Car, which neutralised the race and meant it concluded without any further racing laps.
Sainz explained he felt Russell was a viable target – had he had more time to be able to tackle the British driver.
"[I was] a bit frustrated in the end," he said.
"Obviously I saw the podium very near, very close to me – in the last laps I was catching George by 1.5 (seconds per lap) – we were very quick out there.
"Unfortunately, the Safety Car came out after a very good race, a race where I had a lot of pace. I could make a lot of moves and put myself into podium contention very early."
Having run a long first stint on the medium compound tyres, Sainz swapped for the softs on lap 30 and headed off in pursuit of Russell.
"After pitting for the soft tyres, I was closing the gap to Russell quickly and I would have had a chance to battle with him for P3 at the end," he said.
"Even when the Safety Car came out, I would have had a great opportunity at the restart with my new set of softs, but unfortunately the race finished as it did and neither scenario happened."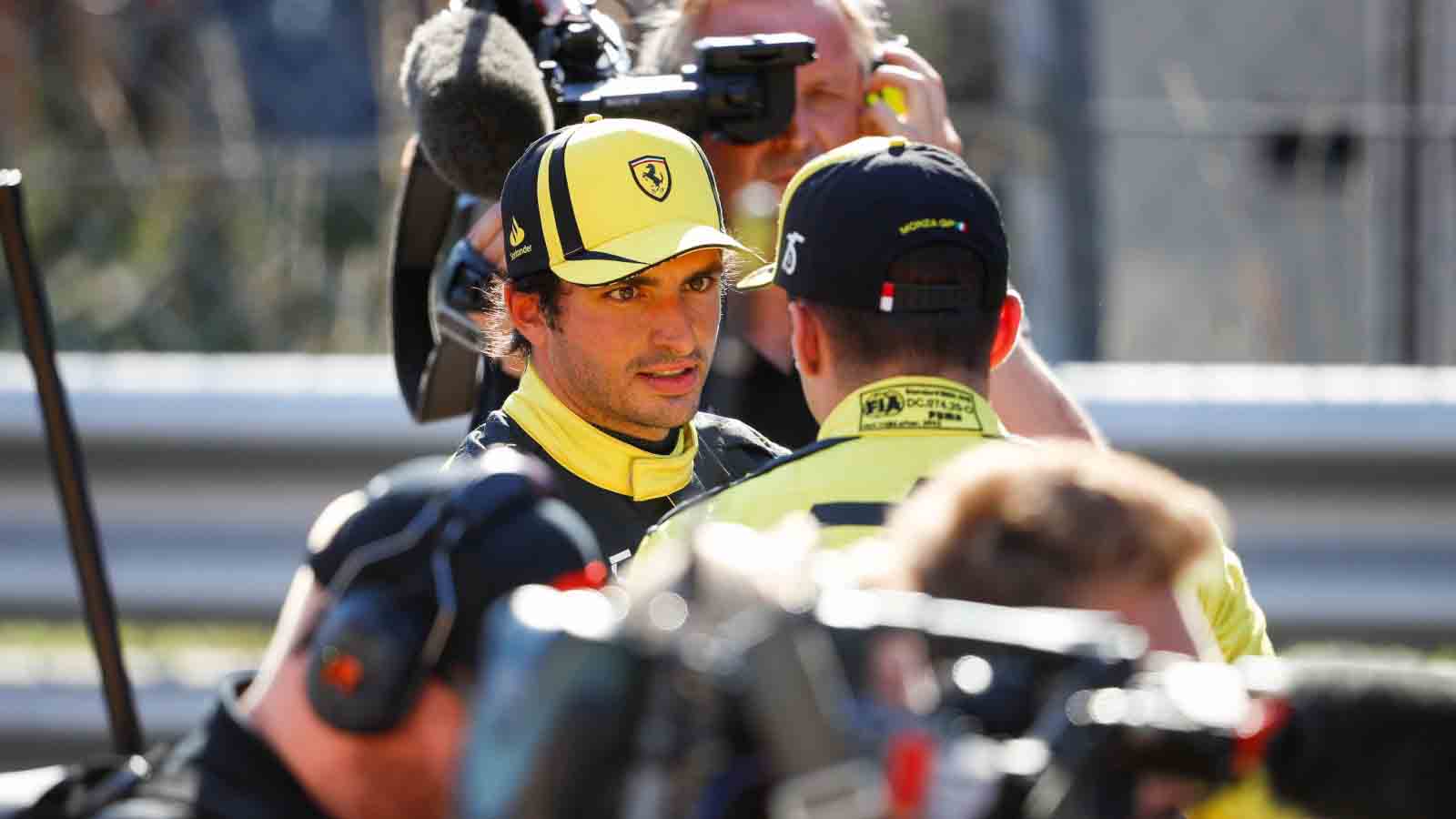 Having picked his way through the lower half of the field in the opening laps, including an important move on Red Bull's Sergio Perez, Sainz said he was taking the positives from a race in which he provided most of the overtaking action.
"That was probably the strongest point of the race, how quick we managed to get up to P4," he explained.
"I was overtaking nearly a car per lap, I think, at some points and I felt like 'if I continue like this, I'm gonna put myself up there', which was great to see.
"I enjoyed myself, it was a strong day. I don't think I could have done much more, so I cannot really complain."
With Ferrari showing more pace relative to the front compared to recent races, Sainz said he has more confidence in the team's competitiveness for the remainder of the season.
"For sure, because today we were really quick," he said.
"I felt really at home with the car, especially on the soft stint – also overtaking people felt good. I feel like we have taken a step forward and now we need to keep maximising the races and the results will come."