Sainz blames collision on 'obvious' Russell mistake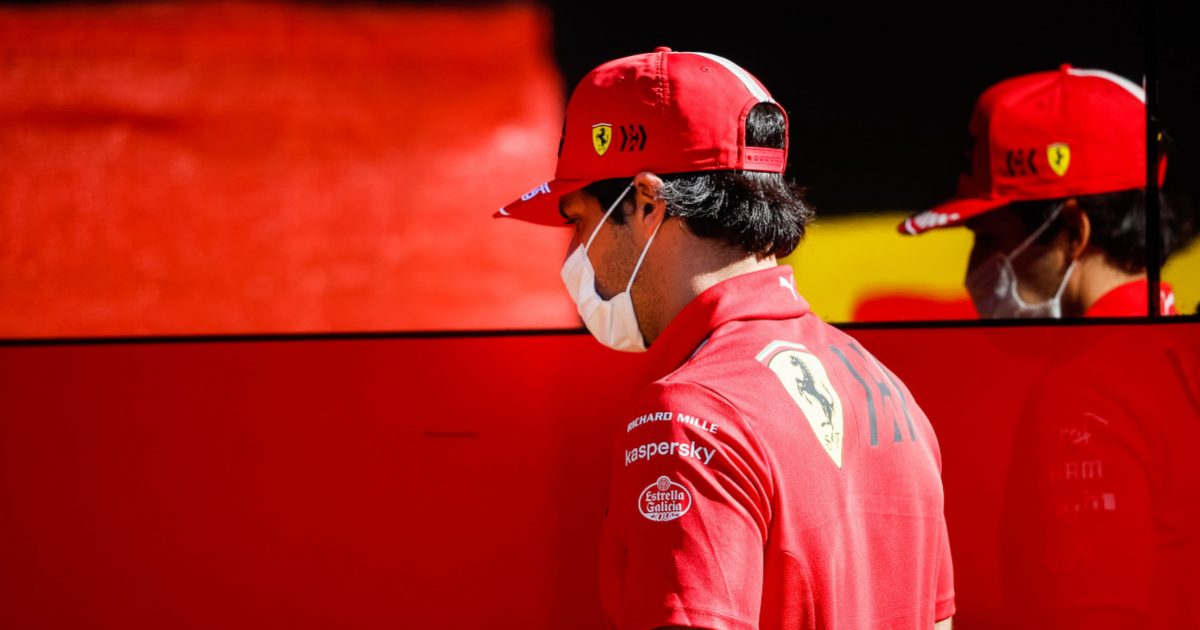 Carlos Sainz said an "obvious" error from George Russell was the reason why the two drivers came together during sprint qualifying.
Disaster struck for Sainz when, fighting for places early in the sprint qualifying session of the British Grand Prix, he dropped to the back of the pack after coming together with Russell and running wide.
The incident was investigated by the stewards and Sainz had no doubts about who was to blame for it.
"I think it was a pretty obvious mistake by George there," he told Sky F1.
"I guess it's difficult for us in dirty air, you know, following each other. It's easy to do mistakes like he did, but obviously it cost me quite dearly today.
"Going from 10th, I think we were battling, to last and then having to come back to P11 and finishing behind him hurts because this time it's not my mistake.
"It's unfortunate, but yeah, let's see what happens."
Sainz did at least manage to battle his back up to P11, which he was pleased about, but nonetheless felt the incident was still hugely costly for him.
"The pace was there. I had fun, honestly, coming back from P20 even though there were a lot of DRS trains," he added.
"I managed to make a few good moves and get myself back into a decent position but still, you know, it has cost me.
"I should have finished around P8, P7 and be in a good position for tomorrow and unfortunately this has cost me quite a lot."
#Carlos55 passing GAS, P11!

Bravo 🌶👊#BritishGP #F1Sprint pic.twitter.com/t1hUMSnKlL

— Scuderia Ferrari (@ScuderiaFerrari) July 17, 2021
You can follow all the action from the brand-new sprint race weekend via F1 TV Pro! Subscribe here for the ultimate F1 viewing experience.
F1 TV Access, meanwhile, is available in over 30 territories and the full list of eligible countries can be found here. 
Russell, however, disagreed with the Ferrari driver's claim that it was a mistake from him that was to blame for the collision between the two.
Instead, he thinks it was simply the sort of racing incident that often happens at the start, and that he could not have done anything to avoid it.
"Carlos came from wide and cut in," the Williams man said.
"I saw him, but nothing I could have done with the angle I was at. He was closing the gap.
"It's one of those first-lap things."
Follow us on Twitter @Planet_F1 and like our Facebook page