Drivers respond to Sainz's porpoising health concerns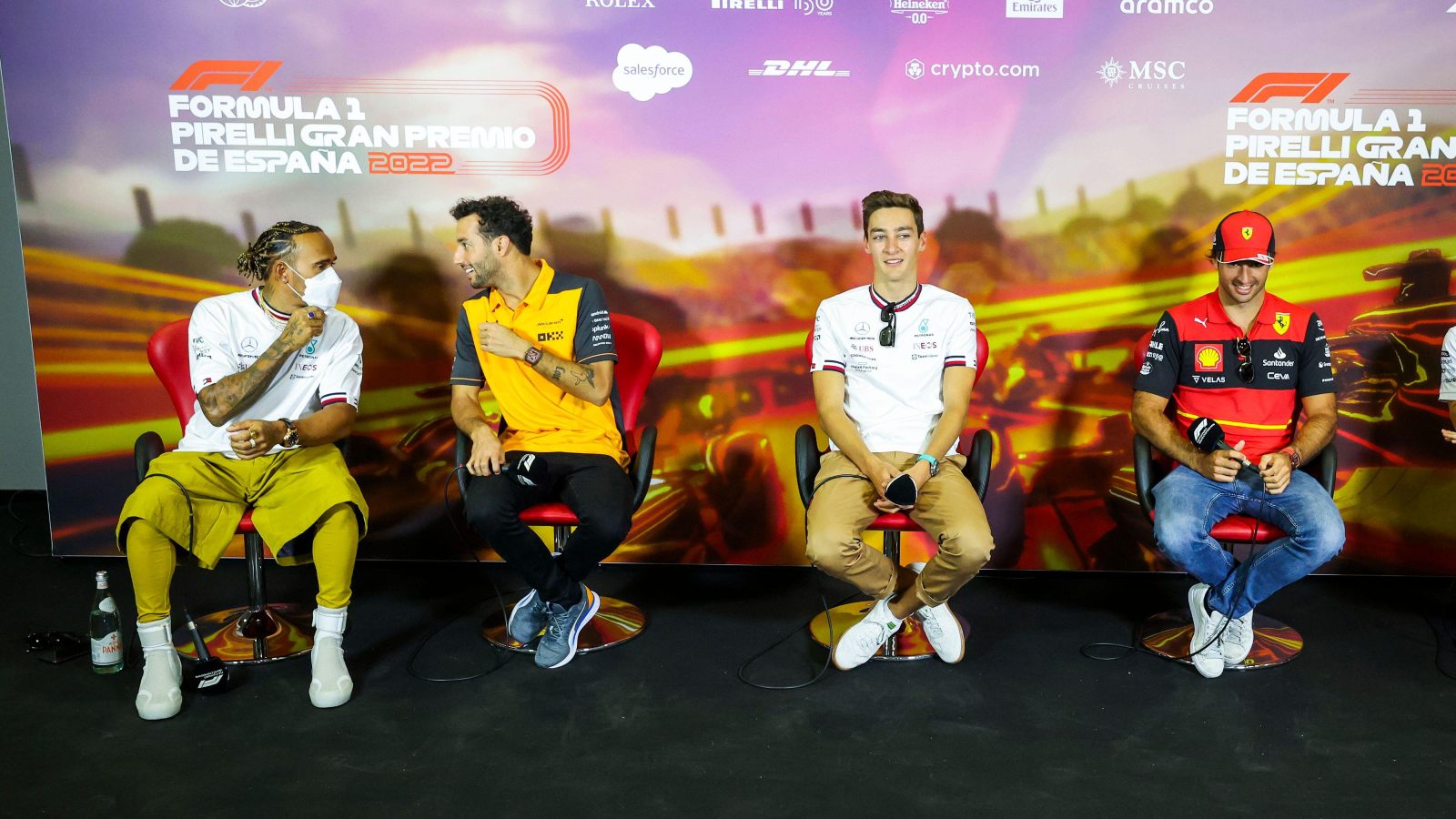 Drivers have been responding to Carlos Sainz's claims that issues such as porpoising could have a long-term impact on their health.
With the added bounce caused by porpoising as a result of the change in regulations for 2022, drivers are being asked to endure a physical challenge that differs greatly from previous years.
Ahead of his home race at the Spanish Grand Prix, Ferrari's Sainz had been highlighting this fact and began to question whether the 2022 cars would have an impact on a driver's long-term health.
The 27-year-old is quoted as saying the sport needs to consider "how much of a toll a driver should be paying for his back and his health in a Formula 1 career".
"With these kinds of cars' philosophy, we need to open a debate more than anything," he said, quoted by The Guardian.
"I have done checks on my back and neck tightness and this year it is tighter everywhere, I am already feeling it. I don't need expert advice to know 10 years like this will be tough."
"Porpoising also doesn't disturb me"

Charles Leclerc gives his thoughts on how this season's cars have affected drivers and the impact it could have on their long-term health 👇 pic.twitter.com/1PpNzdswy6

— Sky Sports F1 (@SkySportsF1) May 20, 2022
"To run as stiff for our necks and backs as we are having to run lately with this car mass, it's a question for F1 and everyone to think about," the Ferrari driver added.
"How much a driver needs to pay a price in his career and his health in order to combat it. I am thinking long term."
The reaction from his fellow drivers has been mixed though, and his former McLaren team-mate Lando Norris argued a high-speed impact was much more likely to cause long-term health problems.
"I would have thought you'd have much worse effects from crashing a car at 50 or 60G like some of us have done," he said as per Eurosport.
"There are also many ways for them to stop porpoising. Like lifting your rear ride height 20mm."
Sainz's current team-mate Charles Leclerc was also sceptical and said porpoising does not "disturb" him.
"I don't think so," he replied when Sky Sports asked him if it was an issue. "I think we are in a much better place than even 20 years ago, so it's not the most comfortable car to drive with porpoising.
"But I'm probably not the best person to speak because I'm not sensitive at all. Kerb-riding doesn't disturb me and porpoising doesn't disturb me also. It's not a problem for me."
It is perhaps unsurprising that one ally to Sainz's cause was George Russell considering Mercedes' difficulty in overcoming their 'porpoising' problem.
"I'd love to speak to my team and be able to share some of the data of the forces we are experiencing through the car," he said.
"We are driving 200mph down the straight, the car is smashing against the floor.
"I think sometimes people forget there is a human being inside the car. We might have a helmet on, but it's brutal. A conversation needs to happen at some point."
Torquing Point: Can Carlos Sainz win his home race?
Carlos Sainz is desperate to get his first Formula 1 win, and where better to do it than his home race?