Ferrari's fightback from French woe impressed Sainz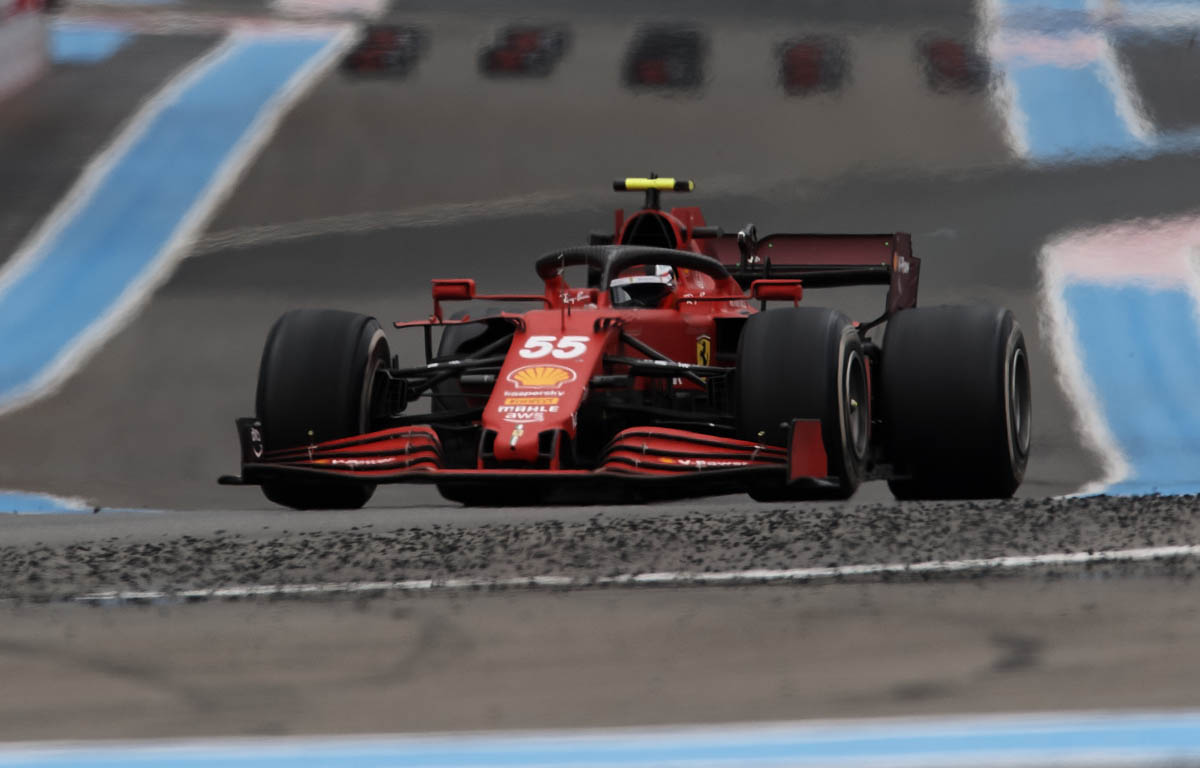 Carlos Sainz says he and Ferrari left no stone unturned when the team suffered tyre issues throughout the French Grand Prix in June.
Both Sainz and Charles Leclerc finished outside the top 10 at Paul Ricard after struggling with high levels of degradation throughout the weekend.
Although the team were initially publicly pessimistic about solving the problem in 2021, they have since managed to get to the bottom of the issue and get back to form in the following races.
And the Spaniard revealed a monumental team effort went into putting the Scuderia back on track, which left Sainz properly impressed by how Ferrari managed to fix their tyre problems.
"There's been a lot of emphasis and focus put on this issue," said Sainz, quoted on Formula1.com. "The fall back at Paul Ricard was so dramatic in a way because we were all so surprised and said 'okay, we need to change this and we need to tackle this as aggressively and as soon as we can'.
Carlos Sainz holds the unique position of having shared a team with Max, Lando and Charles, but he says he's never felt inferior to any of them in equal machinery.https://t.co/LsjcTZMpQE #F1 pic.twitter.com/650ythwvm3

— PlanetF1 (@Planet_F1) August 20, 2021
Carlos Sainz's Ferrari merchandise is available via the official Formula 1 store
"The minute that happened, we all flew back to Maranello, put together a few meetings, a few analysis [sessions] and it was two, nearly three days' intense work in the simulator, in simulations, in understanding our car to see what was the issue in our car to cause this huge problem.
"And the way the team reacted to that was quite impressive in a way – to see such a big team, such a big boat, going to tackle in one direction, all pushing the same way to this problem, and seeing how many theories, how many projects came up to try and solve it was one of the most impressive feelings I've had as a racing driver, just to see such a big organisation tackling one certain issue."
Upon moving to Ferrari, Sainz made a point of visiting the factory as often as he could during the off-season as he looked to hit the ground running with the team.
And now he has had the chance to see how the team operate in difficult circumstances, the 26-year-old said he liked playing his part in giving his team the feedback they needed to fix their problems.
"I enjoyed it a lot and it was a good process," he said. "As drivers, obviously we cannot do much more than give precise feedback, precise detail of what we feel in the car, how we feel the tyres are being affected by our driving, about the balance we have, and let the engineers take care of the rest. It was good fun and I enjoyed it a lot."