Carlos Sainz potential doubt for Monaco GP following charity football match injury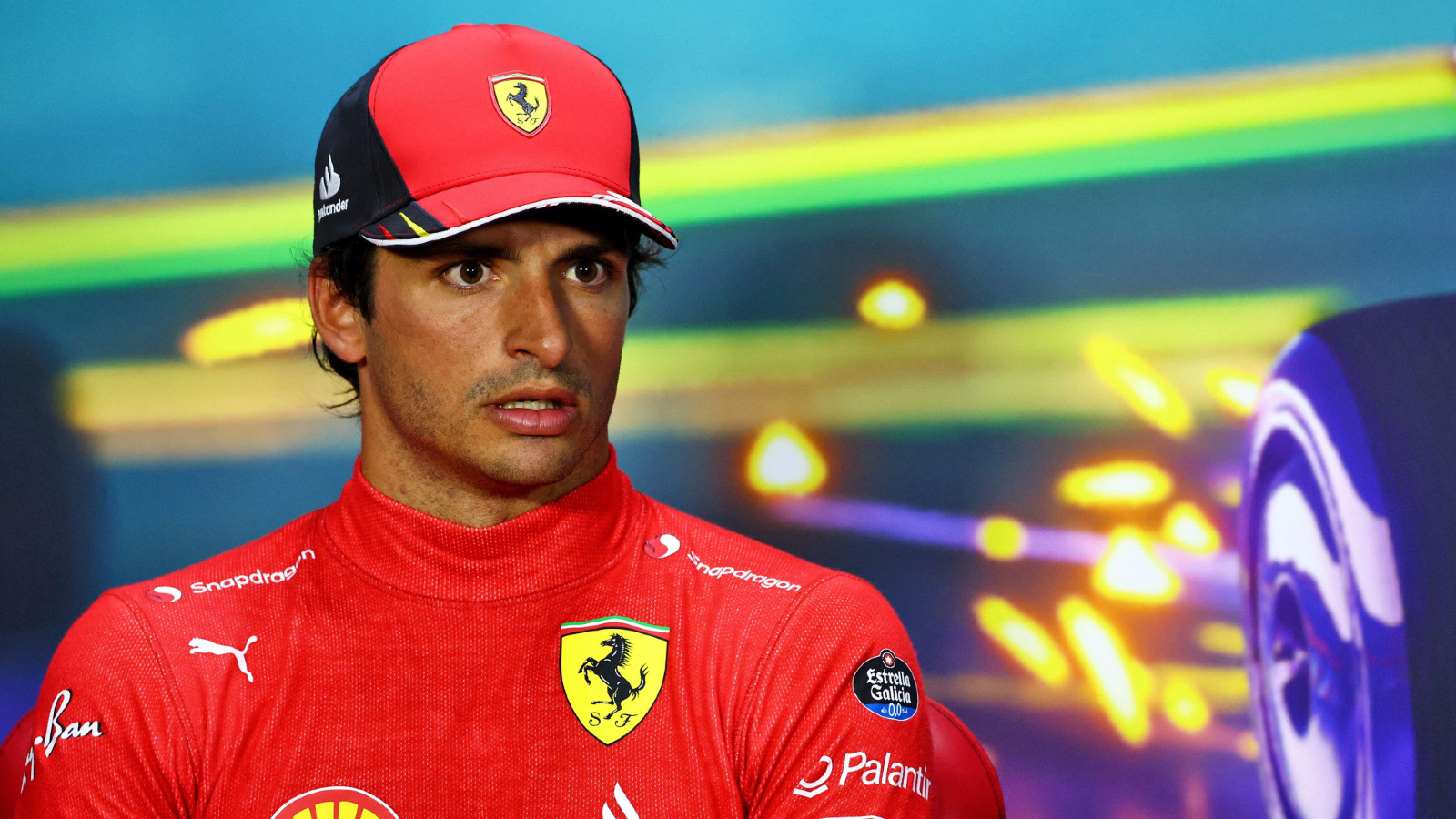 Carlos Sainz's participation in the Monaco GP could be under threat after he was pictured receiving treatment to his leg during a charity football match.
Sainz was one of a number of F1 drivers taking part including his Ferrari team-mate Charles Leclerc and Alpine's Pierre Gasly but the Spaniard's appearance at this weekend's grand prix is now in doubt after he was pictured receiving treatment on his right thigh.
The Ferrari driver was taken off shortly after the hour mark and was seen on the bench with wrapping around his leg and a worried look on his face.
It remains to be seen how serious the injury is with Ferrari yet to comment but Sainz has two days to recover before the first practice session on Friday. If Sainz were to be ruled out, it could mean an F1 return for Antonio Giovinazzi who also took part in the game or a debut for Robert Shwartzman.
The game hosted by the Children Sports Association is an annual charity football match that pits drivers and other F1 personnel against a 'Star' team ahead of the Monaco Grand Prix. Leclerc was named captain of a squad that included the likes of Fernando Alonso, Gasly and even F1 president Stefano Domenicali.
👀 ¡VENDAJE para CARLOS SAINZ! 👀

🦵 Problemas físicos durante el partido benéfico en Mónaco… ¿duda para el Gran Premio del domingo? pic.twitter.com/IkU4t3x8N3

— El Chiringuito TV (@elchiringuitotv) May 23, 2023
Earlier in the game, Sainz burst down the wing before crossing to five his team-mate Leclerc a glorious chance to score but the Monegasque fluffed his lines and hit the ball straight at the goalkeeper.
Sainz will not only be looking to be fit for the weekend but is also in need of a strong performance arter a report this week suggested Ferrari were lining up Lewis Hamilton to replace the Spaniard.
After he was linked to Audi, Sainz said it was "stupid" to think too far ahead and that his immediate future was in Maranello.
"I know there's still two very important years ahead of us," he told The Race, "and I think further up than that would be stupid to talk about.
"But I feel I still have yet to achieve my full potential as a driver. And I feel like at least here I've already done another good step in the right direction.
"My immediate future, I only see it with Ferrari and wanting to be successful with this team. There's nothing that would make me happier than winning again with Ferrari, than mounting a title challenge with Ferrari.
"If you win it or not, it's a championship fight. You can come out on top or not. But mounting that challenge is short- and medium-term what really motivates me.