Carlos Sainz says gravel was the answer to avoiding the controversial Turn 4 action between Lewis Hamilton and Max Verstappen at Interlagos.
As Hamilton closed in on his title rival Verstappen in his bid to take the lead of the Sao Paulo Grand Prix, the World Champion thought he had picked his perfect moment with a DRS-assisted manoeuvre into Turn 4.
But while Hamilton was ahead of Verstappen at the entry, the Dutchman went late on the brakes, forcing himself and Hamilton off-track to retain the position.
Despite a seemingly obvious case of forcing another driver off the track, the stewards did not investigate – although Hamilton did eventually make the pass on the straight down to Turn 4, going on to win the Sao Paulo Grand Prix from there.
Of course, that controversial defence from Verstappen remains a major talking point and Mercedes have requested a review of the incident.
But Sainz, who has long been an advocate for the old-school gravel traps, said that solution at Turn 4 would have stopped the pair from going wide in the first place.
The same could be said for he and Ferrari, with Sainz admitting he had been among the drivers who went wide at Turn 4 during the race.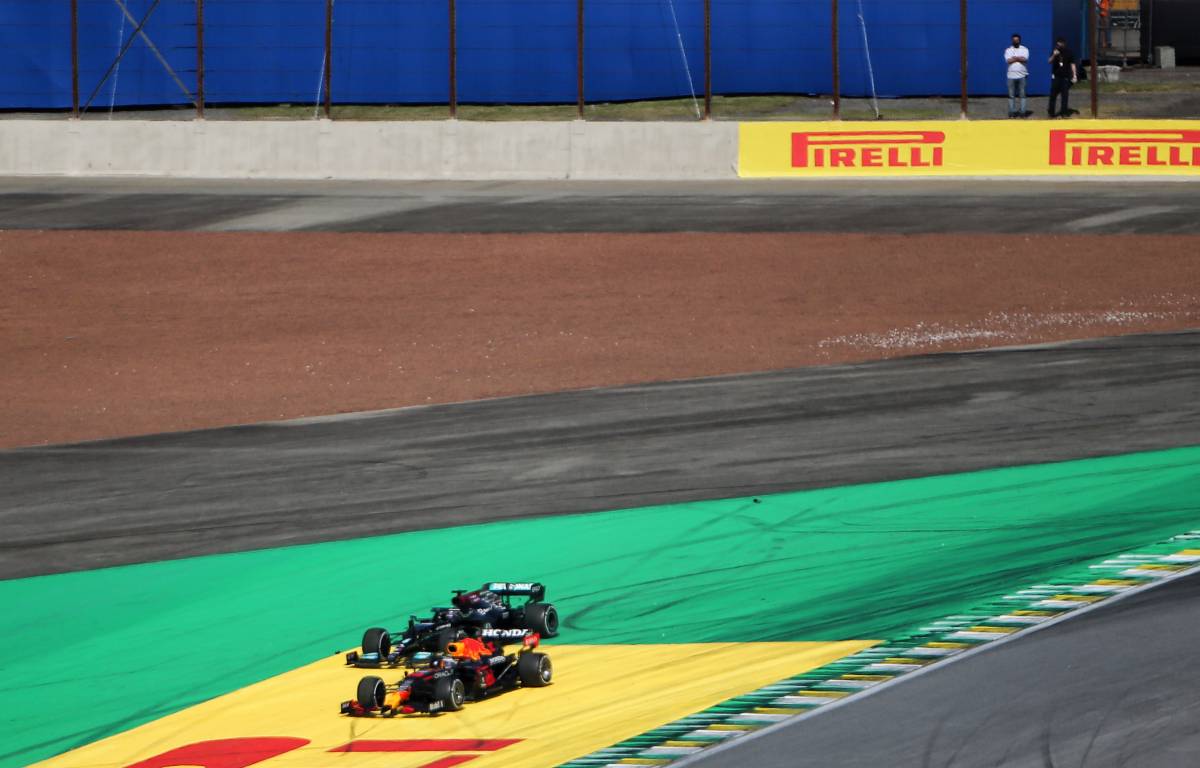 "I personally think this issue would be solved with a gravel trap on the exit of Turn 4," Sainz is quoted as saying by Autosport.
"I think you also saw at the start a few cars – including ourselves – going wide in Turn 4. If there had been a gravel trap, we wouldn't have gone there.
"And instead of actually it being an issue for the stewards, if you put a gravel trap there it wouldn't be an issue for the stewards, for Michael [Masi, FIA race director], for Lewis, for Max or for us."
The move away from gravel at many circuits is not so simple to revert, with motorcycle racing a major consideration for venues that host both forms of racing.
And gravel of course often leaves a driver stranded and out of the race, while it has been Formula 1's wish to keep as many drivers competing in the race as possible.
But more gravel traps is what Sainz and many F1 drivers want, so the Spaniard will keep advocating for that, particularly for a venue like Interlagos which MotoGP does not visit.
"We keep asking for gravel traps and we hope in the future, especially at a track like Sao Paulo, where MotoGP is not running, we would like to see gravel traps back because we would never brake so late into Turn 4," stated Sainz.