Sainz 'laughs' at doubters of his Ferrari move
Carlos Sainz has revealed he laughs back at those who mock his decision to leave McLaren and join Ferrari next year.
In a chain reaction of F1 driver switches for 2021, announced before this season had even begun, Ferrari confirmed Sainz will take the place of Sebastian Vettel. In turn, the Spaniard is to be replaced at McLaren by Daniel Ricciardo.
At the time, it looked a significant step up for Sainz to F1's most iconic constructor. But over the course of the 2020 campaign so far, Ferrari have struggled to the point where they are only sixth in the constructors' World Championship whereas McLaren are third, 40 points ahead of the Scuderia.
Nevertheless, Sainz insists he has no regrets about his decision, despite some negative comments suggesting he jumped ship too soon.
"Even for people who laugh now because of how Ferrari is doing or the task that it can be to go to Ferrari because of the situation they are in now, I laugh at them," said Sainz in an interview with Mundo Deportivo.
"It's just such an incredible feeling that not even many of the best drivers in F1 history have been able to have.
"That is why people who ask me if I regret (signing for Ferrari) or if I doubt Ferrari, well I say no. It is such an incredible feeling what I am going to experience next year.
"You have to have patience and trust in the project. It is a very young project, Mattia (Binotto, team principal) already said last year, and now we have to wait and see if things improve a bit. They will surely improve."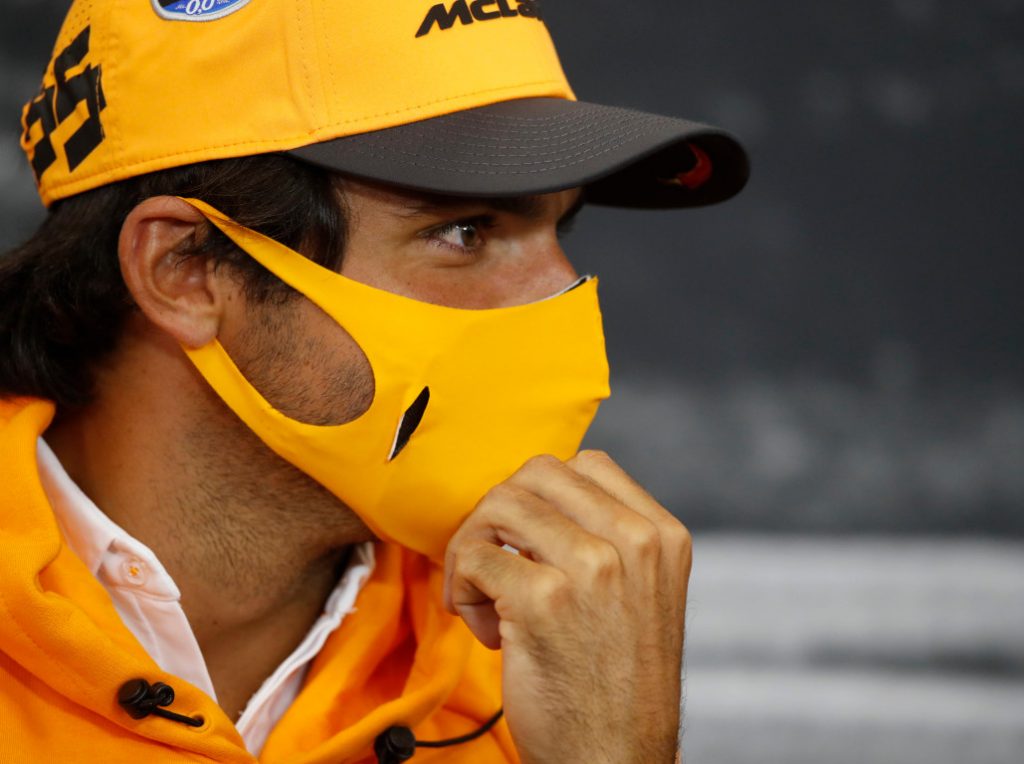 Get your hands on the official Ferrari 2020 collection via the Formula 1 store
Despite the problems the Italian giants are encountering this season, Sainz expects the tifosi – the Ferrari faithful – to stay firmly behind their heroes in the optimism that a return to success is not too far away.
"Let's hope Ferrari does a good job and that we can have a competitive car next year," added the 26-year-old. "And if not, it's still Ferrari!
"For example, even if Real Madrid don't have good years, everyone follows Real Madrid in bad years!
"The fact is that I go to Ferrari with the intention of winning one day and of being able to compete for a team as legendary as Ferrari.
"Changing a car to suddenly win races is difficult. Therefore, I think next year will be a difficult year, but a year that if Ferrari finds the key to the problems the car has this year and spends the 'tokens' in the correct areas you have to spend them, suddenly the year can be much better than 2020.
"So patience, and hopefully Ferrari finds the key."
Follow us on Twitter @Planet_F1, like our Facebook page and join us on Instagram!