Sainz: 90% wouldn't beat Hamilton in same car
Carlos Sainz agrees that 90 per cent of drivers would win in a Mercedes, but feels that few would beat Lewis Hamilton if driving equal cars.
Hamilton has once again cruised to the World Championship in 2020, wrapping title number seven up with three races to spare.
His team, meanwhile, sealed the Constructors' Championship even sooner, making it seven in a row for Mercedes.
Earlier this season, Max Verstappen somewhat controversially claimed that the German team is so dominant that the vast majority of the grid would be able to win if driving the car Hamilton has.
"I have a lot of respect for what they've achieved. I'm not frustrated about Lewis in a Mercedes car," the Dutchman said.
"To be honest, 90 per cent of the field could win in that car. Nothing against Lewis, he's a great driver, but the car is so dominant.
"OK, maybe others wouldn't be as dominant as Lewis is, but you accept the situation you are in and you just try to make the best of it."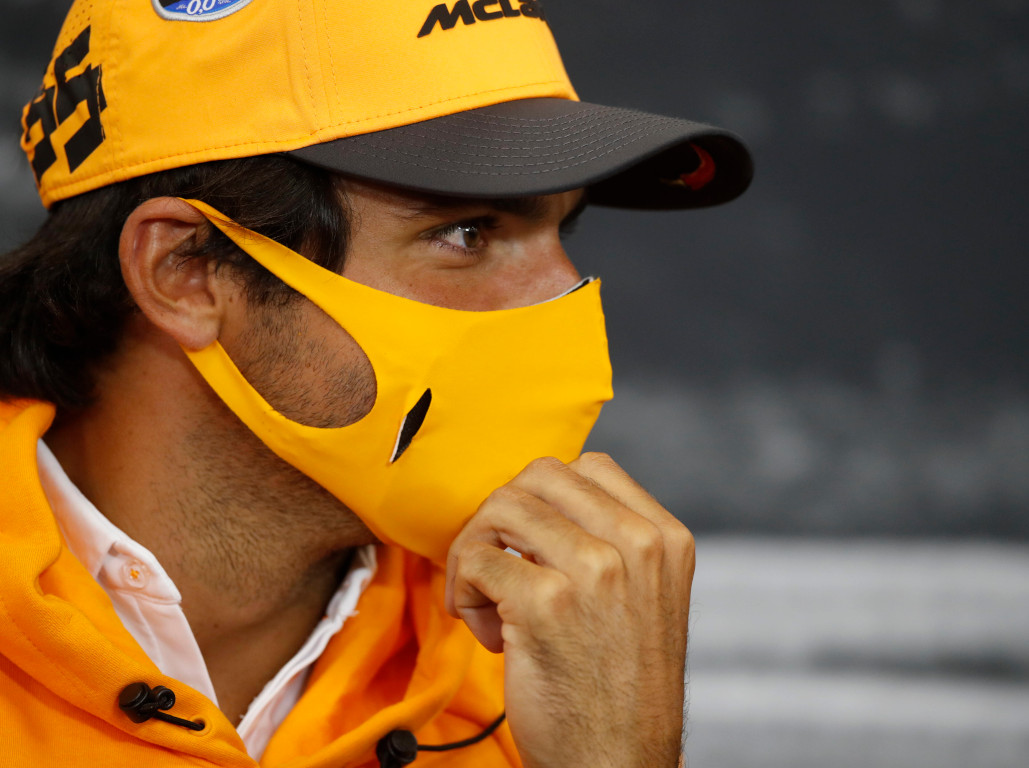 Sainz was asked about his former team-mate's comments in an interview and did admit that what the Red Bull man said is probably accurate to some extent.
However, he also believes that if Hamilton, along with half of the drivers, were all driving a Mercedes, the Brit would still be one of the best around, singling out his ability to handle pressure.
"A tricky question. I agree with Max that 90 per cent would probably win in the Mercedes, in the race and qualifying, but if you put half of the field against Hamilton in a Mercedes, then 90 per cent of them would not beat him," he told motorsport-total.com.
"If you take Hamilton out of the competition, however, then everyone in the current field would probably win in a Mercedes. That describes quite well what is happening in Formula 1 today, but also that Hamilton is one of the very best – even if he has the best car.
"I look very carefully at how Hamilton delivers under pressure. How he manages to master all sectors so well in Q3 and to take pole position, even if he only has a small lead over [Valtteri] Bottas.
"In Austria, he beat Bottas by a second and a half in the rain. He can do things that not everyone can do. But I would have to be his team-mate to give even more details."
Follow us on Twitter @Planet_F1, like our Facebook page and join us on Instagram!