Sainz 'lost for words' after dramatic engine fire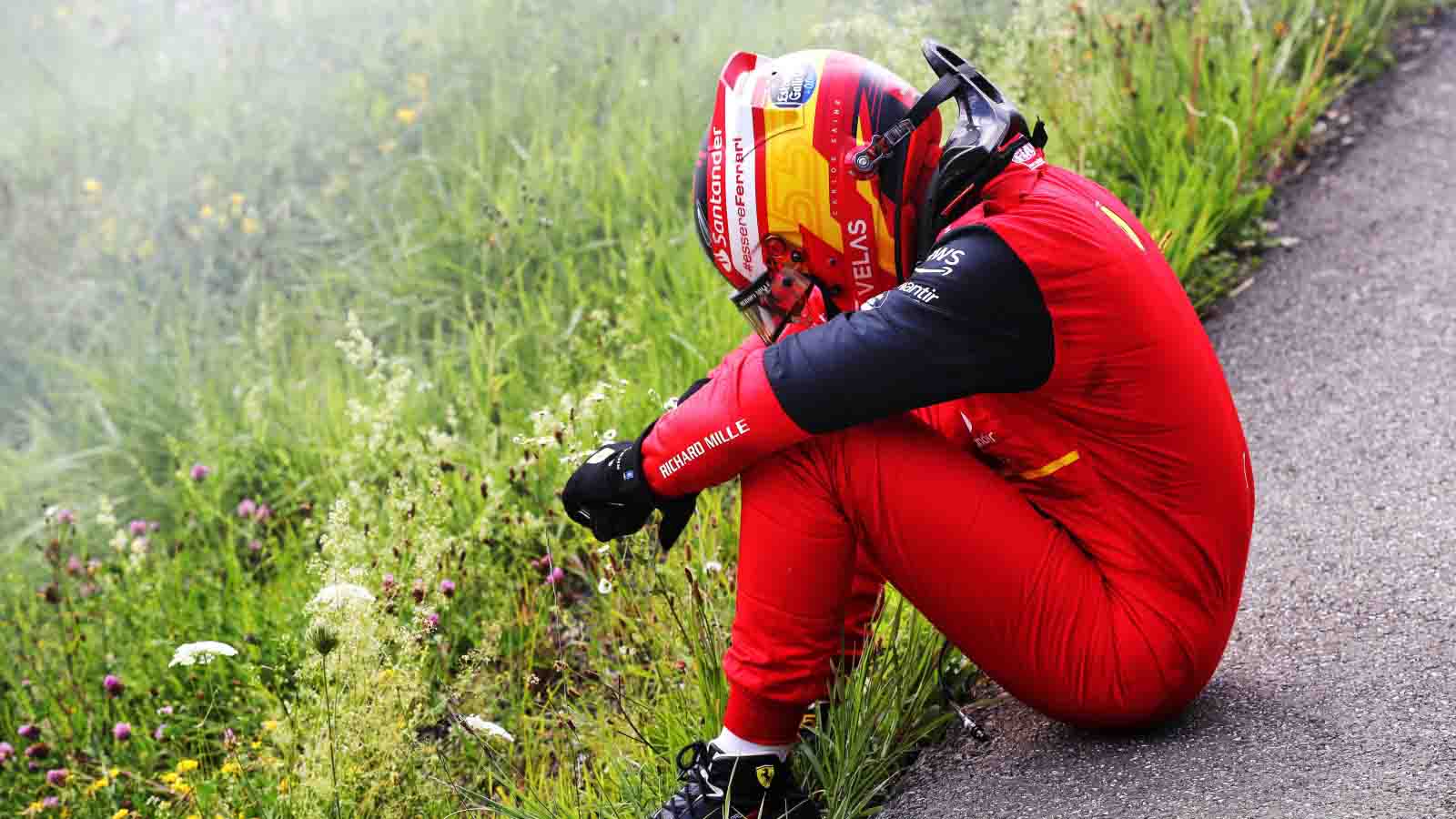 Carlos Sainz admitted he was "lost for words" after a sudden engine failure saw him exit the Austrian Grand Prix with his car in flames.
The Ferrari driver had closed right up to the back of Max Verstappen on lap 57, and was about to shape up to make an overtake heading down towards Turn 4, before his engine cut out suddenly on the straight.
He then rolled helplessly towards the gravel after his power unit failed, with a big 'bang' then coming from the inside of his car and it caught alight.
Sainz then had to make a quick escape from his car as a marshal rushed to extinguish the flames, with his car seen rolling back towards the track, and the 27-year-old said his retirement came out of nowhere.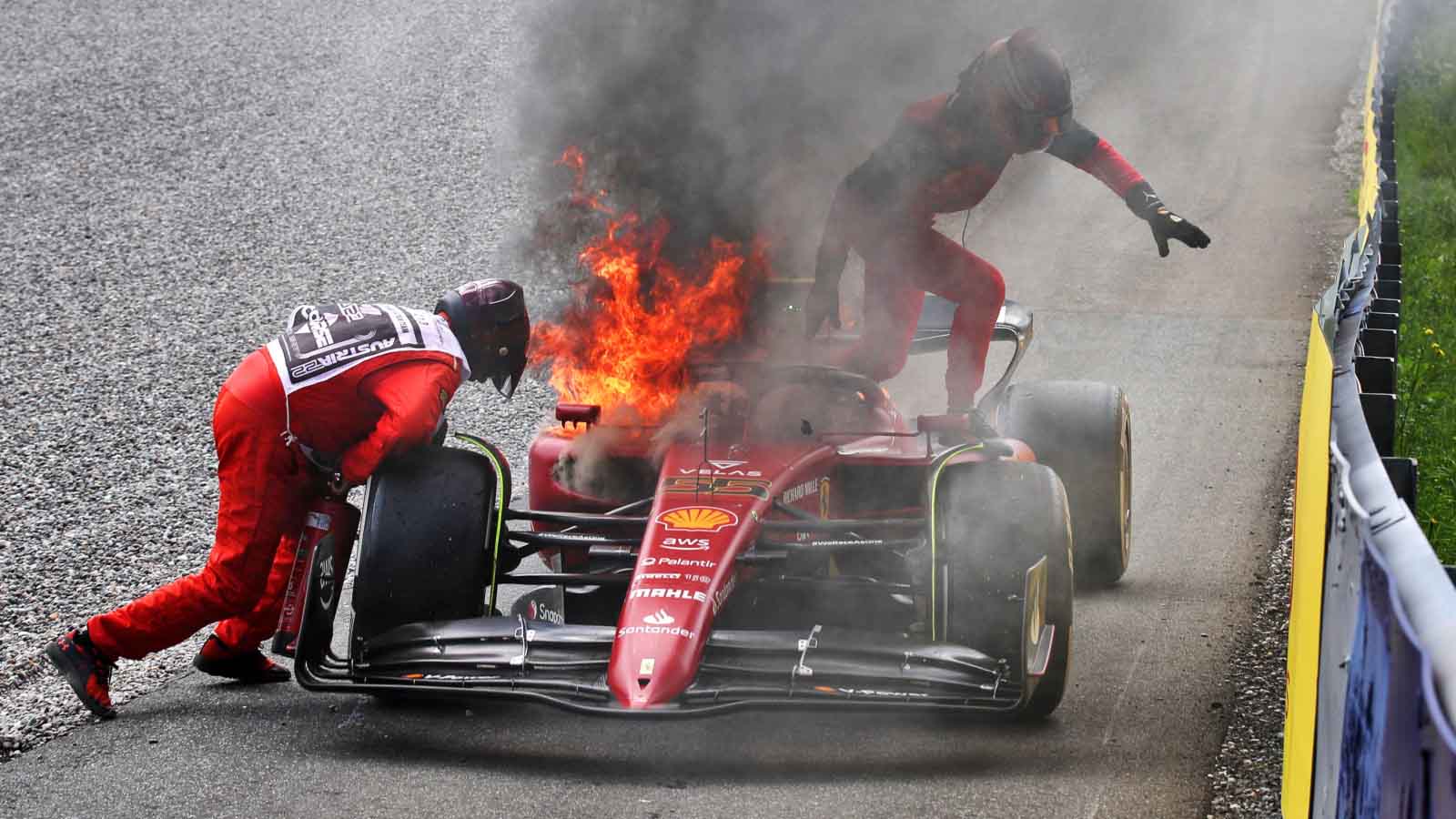 "There was no feedback coming from the engine that this was about to happen," he told Sky F1 after the race. "Very sudden, and yeah, a bit lost for words because it's obviously a big, big loss on points on a huge result for a team – I think it would have been an easy one-two today."
"Well, fire, a lot of fire, a lot of damage for sure, which is not ideal and something that we will keep need to look in at," he added when asked what damage he was able to assess in the cockpit.
"At least today, the pace was there, the degradation was very low on our car, we were fast. So yeah, I will take it and turn the page as soon as possible."
Sainz added that the circumstances in which he retired made it all the tougher for him to accept, given how well he and team-mate Charles Leclerc were running during the race.
Leclerc managed to nurse late throttle issues of his own with Verstappen charging him down behind to end up taking victory, though Sainz feels he should have been right up there with his Ferrari colleague, after his second mechanical retirement of the season.
"For sure it is more difficult to take because we were about to cut the points to the leaders of the championship, both Max and Red Bull," he said.
"We were about to do a very big result for the team and one of the cars DNF'd. So it's heart-breaking, but we need to keep pushing turn the page and it's still a long season ahead."