Carlos Sainz on why Marc Márquez would be like Ayrton Senna in Formula 1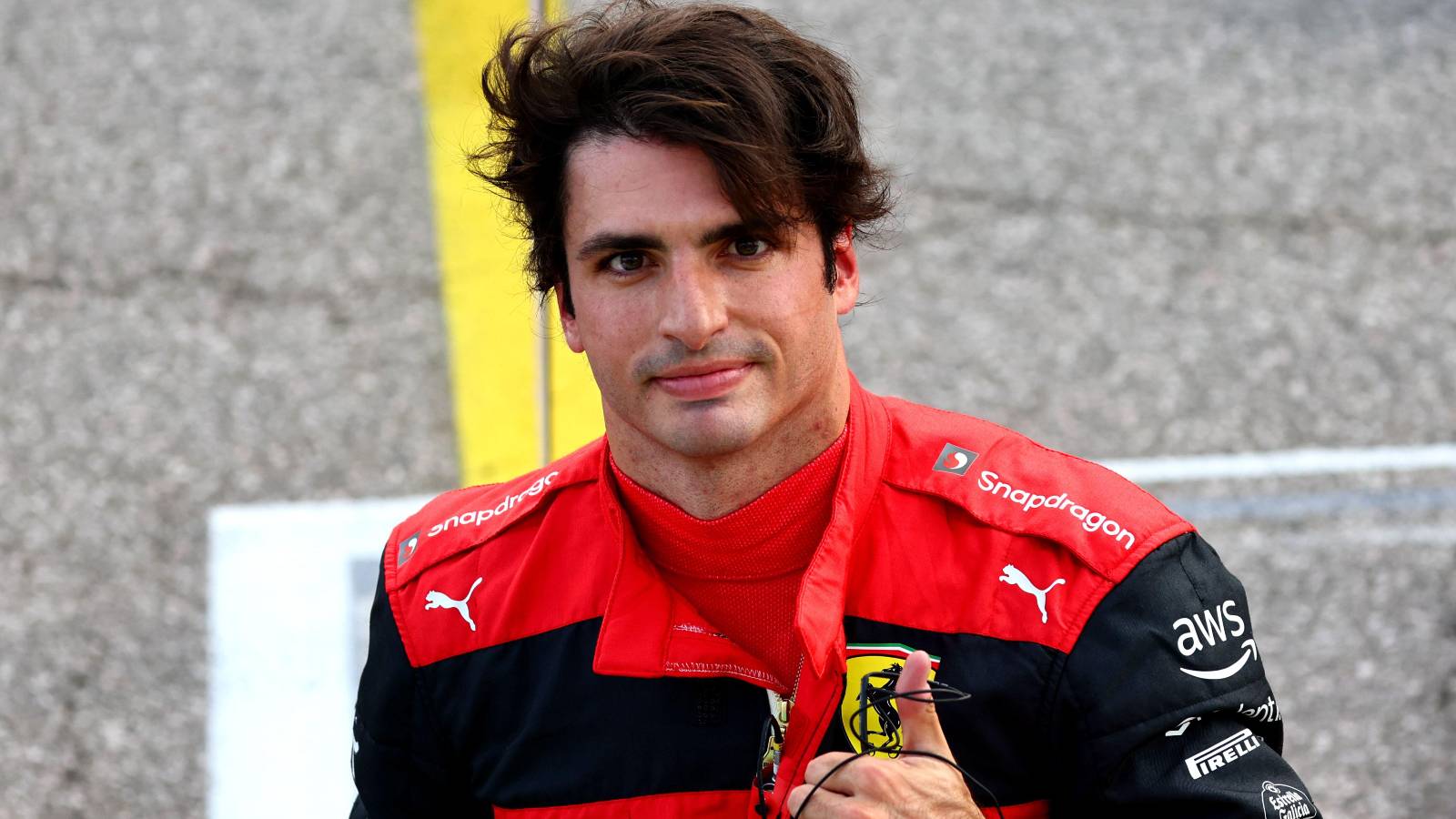 Carlos Sainz has paid Marc Márquez perhaps the highest compliment a racing driver could receive after comparing him to Ayrton Senna.
Even 28 years after his death, Senna remains one of the most beloved figures in Formula 1 and was particularly known for his high risk, high reward strategy.
While plenty have adopted aspects of Senna's style with Daniel Ricciardo in particular known for his late braking during his Red Bull days, no one has truly matched the Brazilian for style.
That honour, Carlos Sainz believes, goes to someone outside of Formula 1.
In a joint interview with his fellow Spaniard Márquez, Sainz said he had no doubt the MotoGP rider would be like Senna if he drove in Formula 1.
"Márquez would be Ayrton Senna in Formula 1. I have no doubt about it," Sainz said, as per the Spanish edition of Motorsport.com.
"Marc [Márquez] is the only one I've seen do impossible things like Senna did in the high-speed grands prix."
Márquez repaid the favour by comparing Sainz to some of the famous men to have graced MotoGP in the past.
"I hesitate between two drivers. You could, for example, draw a parallel between the careers of Carlos and Pecco Bagnaia, as both exploded slowly, but now both are at or near the top.
"At the same time, it could be Alex Crivillé, although unlike him, Sainz will win several titles."
Carlos Sainz needs to start 2023 season on front foot
Although Sainz was in contention for the 2022 title, it was only an outside shot considering his poor start to the season, an aspect he himself identified as needing to improve on if he hoped for success in next year's campaign.
"I know how to drive," Sainz told Motorsport.com. "It's instinctive. I don't think about my driving anymore. And you can see the times come much easier. I'm back to a level where I should have been at the beginning of the year.
"Now I am at this level, our car is not necessarily as good. This season has been a nightmare, to tell you the truth, because of all this – all the retirements, I was slow when the car was fast, and now I'm fast but we are not as fast as before. Nothing is right!
"The season has gone badly, but the positive thing is I'm keeping my spirits up even in a horrible season, a season that couldn't be more difficult."
With three World Champions on the grid next year, two of which will be in title-contending cars, Sainz has tough competition if he does want to join that exclusive list and he must overcome a sluggish start if he is to stand any chance of doing that.
Read more: Five classic mistakes Andreas Seidl must avoid with Audi ahead of 2026 F1 entry