Sainz pays tribute to McLaren, 'muppet friend'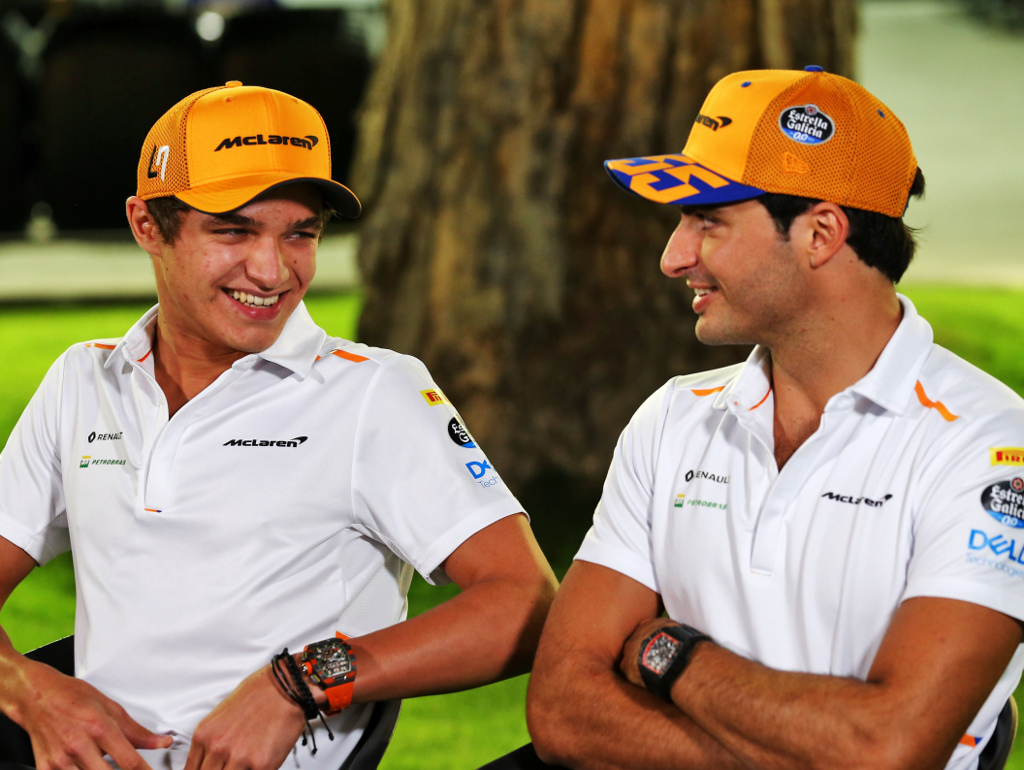 Carlos Sainz has posted a superb 'thank you' video on his YouTube channel after his 2021 switch to Ferrari was announced.
After Sebastian Vettel's exit from the Scuderia was confirmed, the Spaniard quickly emerged as the driver in pole position to take his spot.
On Thursday, that was confirmed after McLaren announced the arrival of Daniel Ricciardo and Ferrari confirmed Sainz will be joining from McLaren on a two-year deal in 2021.
Sainz then paid tribute to his current employers and his team-mate Lando Norris in a touching tribute to the McLaren team as he prepares for the next chapter in his Formula 1 career.
"Dear McLaren family," Sainz wrote.
"I rarely express myself on a blank piece of paper, but here goes…
"Everybody knows the great history of this team. That's nothing new. However, it wasn't until I saw the cars of all my idols lined up along the boulevard of the MTC that I truly understood the meaning of becoming a McLaren driver.
"The responsibility and pride immediately sunk in."
Sainz wasn't going to end the video without a special mention to his team-mate, Norris, who both provided plenty of entertaining moments on and off the track.
"Oh, and Lando…," he continued.
"It's also been a pleasure to work with you, my muppet friend! Let's finish it off on a high!
Watch the full video here:
Follow us on Twitter @Planet_F1 and like our Facebook page.