Carlos Sainz 'works harder' and 'more positive asset' than Charles Leclerc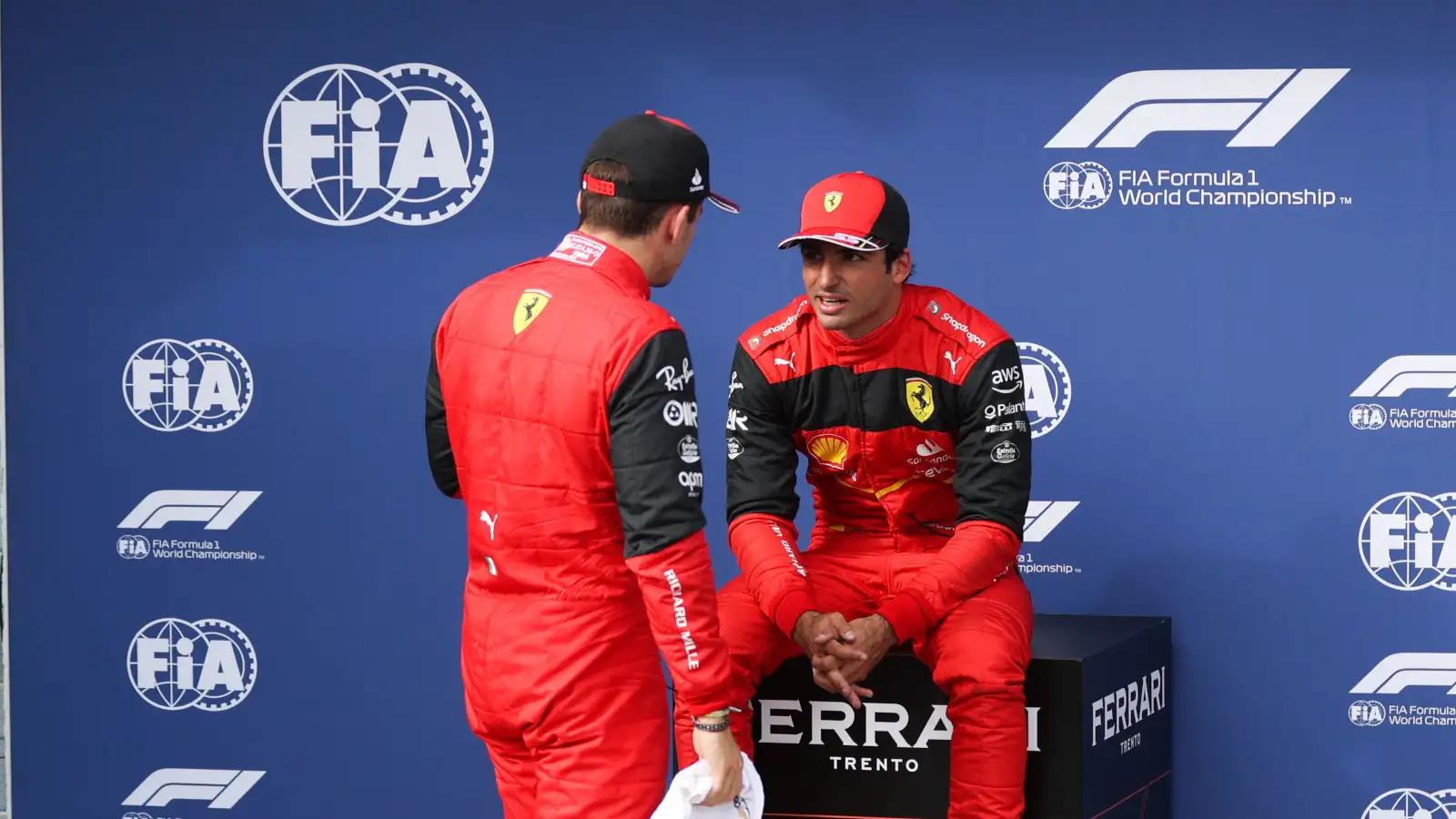 Former F1 management stalwart Joan Villadelprat believes Carlos Sainz's qualities outweigh those of Charles Leclerc.
Sainz currently leads Leclerc by 20 points to six after the first three races of the F1 2023 season, marking the first time the Spaniard has headed his team-mate since the end of the 2021 season.
Sainz initially struggled to adapt to life with the new ground-effect machinery as Ferrari moved to the front of the field, making high-profile mistakes while Leclerc appeared far more comfortable at dealing with the pressures of being a frontrunner.
However, Sainz has steadied the ship and is a far more consistent performer relative to Leclerc nowadays, even if the Monegasque does still seem to have the edge on outright speed.
Joan Villadelprat: Carlos Sainz works harder, and is easier to work with
Speaking in an interview with Spanish publication El Confidencial, former Benetton and Prost team manager Joan Villaldeprat spoke about the dynamic between the two drivers as they both try to head Ferrari's challenge for race victories and a title tilt.
Referring to Sainz's start for 2023, in which he scored points in the first two races before a five-second penalty stripped him of fourth place in Australia, Villadelprat said Sainz has to look over his shoulder at Leclerc as the Monegasque will likely quickly recover momentum after his disastrous start to the year.
"I see that [Sainz] is pushing from the beginning – the story of adapting to the car is no longer valid, so he has to keep it up," he said.
"Because Leclerc is coming back, and very strong. He has a great innate speed, more than Carlos, who has to work on it more, so he has to push and take maximum points and stay there.
PlanetF1.com recommends
Charles Leclerc 'trying to produce songs', hints at releasing his own music
Helmut Marko on Carlos Sainz rumours: 'Ferrari has other problems' to think about
Carlos Sainz angered by 'invented' Audi rumours after being named top F1 target
"Because, at Ferrari, the balance changes weight immediately. Now, he is in front, but if Leclerc gets in front… His weight, even today, is more than Carlos in Ferrari, he is more considered than Carlos today, and the first mission is to make Carlos more considered than Leclerc."
Put to him that Leclerc tends to be uncomfortable when Sainz is in front of him, Villadelprat opined that Leclerc needs to be careful that he doesn't turn Ferrari against him – given that he believes Sainz to be a more positive asset to the Scuderia overall.
"Leclerc has been sold that he is number one and, when he sees Carlos in front of him, no matter how much good vibes they have, it makes him sick to his stomach," he laughed.
"Carlos has to be always there, in front. There is something important, but it takes time to recognise: Carlos works harder than Leclerc, he is easier to work with people, he is a more positive asset, Leclerc puts a lot of pressure and a lot of fuss on the team when things don't go well, and this doesn't help. This quality of Carlos can be advantageous in the long run."
Joan Villadelprat: Charles Leclerc is the more instinctive Ferrari driver
Weighing up the balance of power between the two drivers, Villadelprat suggested that, while Leclerc is the faster driver, Sainz is a "better race driver" due to his ability to "manage the team from within the car".
"Leclerc is more instinctive than Carlos, who must sometimes think that things come easy to Charles, and that he has to work harder," he said.
"In the race, I can agree, but when the other is in front he disappears. But if Leclerc grows this year, he's going to be renamed king of Ferrari again. That's how Italy works, and that's how Ferrari works."