Sainz would swap noisy engines for exciting races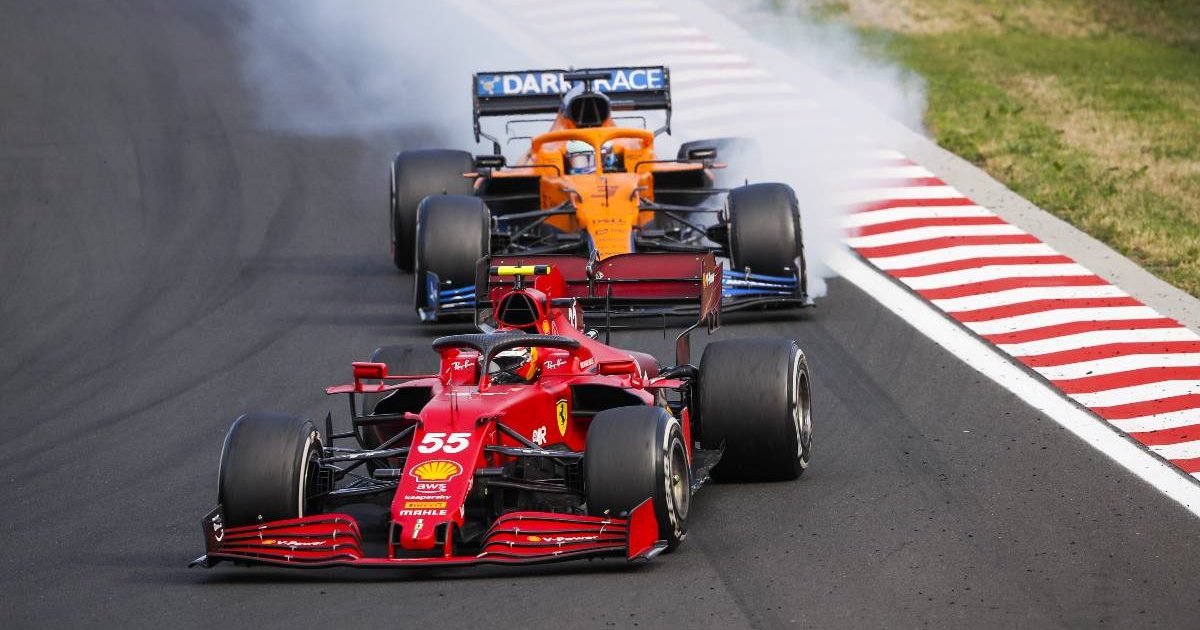 Carlos Sainz says the roar of F1 engines no longer gives him "goose bumps" like it used to – but insists the noise factor should not be "over-estimated".
Red Bull team principal Christian Horner has been among those calling for the return of "high-revving engines that sound fantastic" like they did 15 years or so ago.
But times have moved on and Formula 1 now has bigger fish to fry, both in terms of its impact and contribution to environmental matters and also in ensuring it provides exciting racing.
Although Sainz remembers with some fondness the screaming engines he used to hear when taken to the Spanish Grand Prix by his rally champion father in his youth, he believes the sound is "incidental" in relation to the bigger picture.
"The sound is not as spectacular as it used to be," said the 26-year-old Spaniard during an interview with Auto Motor und Sport.
"When I was 10 years old and went to a Formula 1 race for the first time, I was almost scared, those engines were so loud. I couldn't understand how something could make so much noise without exploding.
"That feeling is no longer there today. But these engines are by no means quiet. I still need earplugs in the garage. The sound is not as bad as it is made out to be, but it doesn't give you goose bumps like it used to.
"But you shouldn't over-estimate the sound. When several teams are racing for the title and victories, when the drivers can overtake each other until the last lap, then everything else is forgotten.
"The most important thing is to make the races as exciting as possible. Everything else is incidental."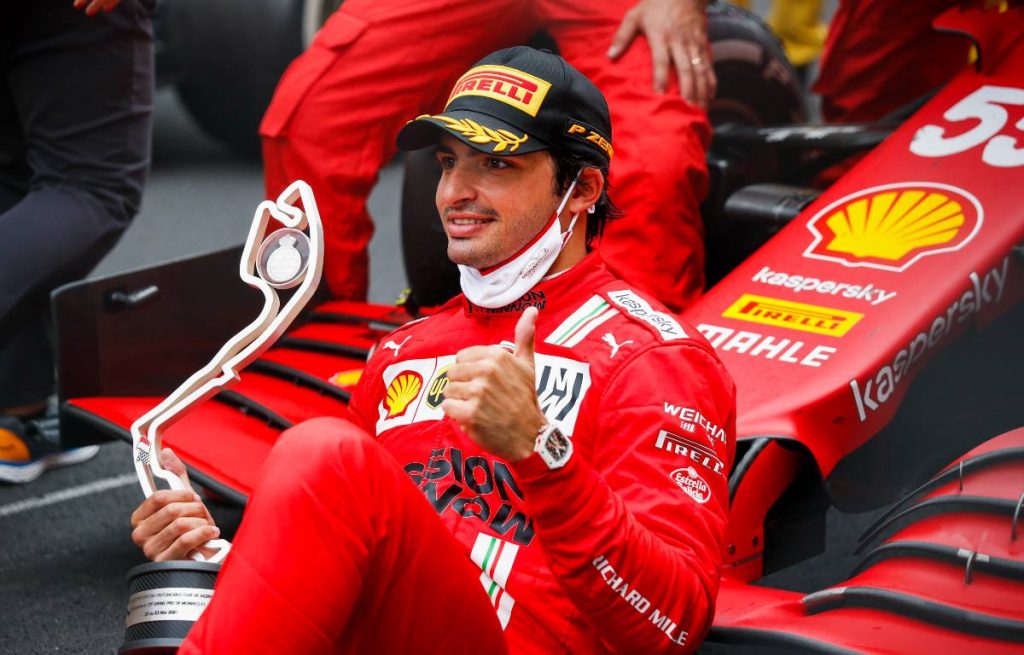 Carlos Sainz's Ferrari merchandise is available via the official Formula 1 store
With regard to F1's role as climate change becomes an increasingly bigger issue, the Ferrari driver added: "We should definitely stay relevant to the series.
"I think the current hybrid powertrains are underestimated. There is far too little talk about how efficient these engines are.
"In 2013, they burned 180 kilograms of petrol for a race distance. Today we need 100 kilograms for the same distance but with much more power.
"Okay, we've lost the sound a bit, and for nostalgics like me that hurts a bit, but it's about finding the best compromise and getting the best of both worlds."