Sainz does not fear pressure of fighting at top of F1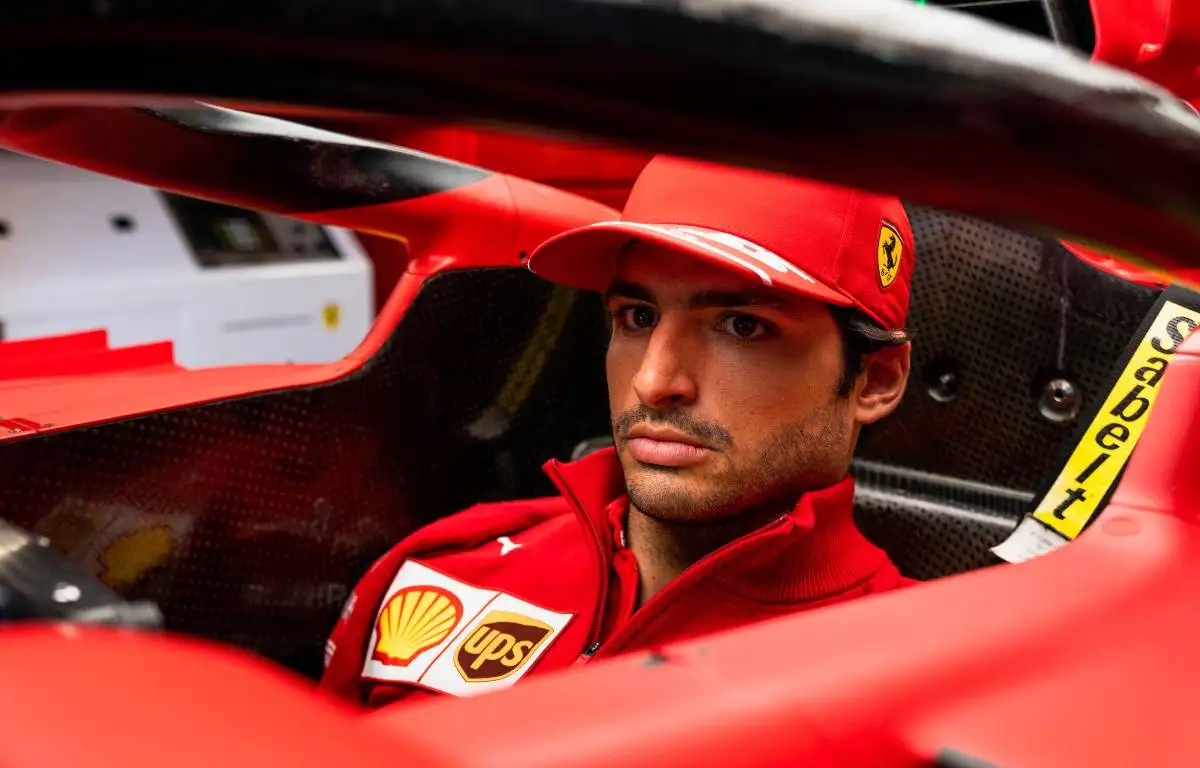 Carlos Sainz is adamant he's not afraid of the pressure of a title fight ahead of a season in which Ferrari are being tipped as potential contenders.
While Red Bull and Mercedes went wheel-to-wheel in last year's championships, Ferrari conceded from the get-go that they would not be involved in that battle and therefore spent the majority of the year focusing on this year's car.
Like its rivals, the F1-75 is designed with a new philosophy in mind, Formula 1 saying farewell to over-car airflow and instead adopting ground effect aerodynamics.
It is a brand new era for the sport, one in which anything can happen.
Ferrari are hoping to be one of the season's surprises, pundits predicting that the Italian stable could be quick out of the blocks.
And if that sets them up for a title fight, Sainz says he's ready.
🏎 First time taming the beast!

–@ScuderiaFerrari #essereFerrari#Carlossainz pic.twitter.com/huPhJ0wrbV

— Carlos Sainz (@Carlossainz55) February 18, 2022
"The pressure doesn't scare me," he told Speedweek.com, "because I've been dreaming about it my whole life.
"I want to fight for grand prix wins and World titles and that's what I'm looking forward to and that's what I'm working towards.
"When I wake up and fall asleep, I have this wish in the back of my mind and I'm happy when the moment comes.
"We had the chance to fight for pole and win in Monaco last year and it was the first time in my career that I was in that situation. And I loved it, so I'm looking forward to the next opportunity."
The new F1-75 has already had its first shakedown, Ferrari putting in the laps at their Fiorano circuit last Friday.
Sainz and his team-mate Charles Leclerc will get into the action properly on Wednesday when the group shakedown begins at the Circuit de Barcelona-Catalunya in Spain.
The Spaniard has highlighted the importance of having a reliable start to the three-day outing.
"These will probably be the most important tests of recent years in Formula 1," he said. "We will bring a completely new car and there will be a lot to learn.
"I think our laps will be a bit compromised because we will have to help the team both in the simulator and in the wind tunnel for the comparison of the data and the set-up tests that we didn't need to do with last year's cars.
"The tests will be important, we will have to invest a little more time on the set-up and try to find a good feeling with the car as soon as possible. Until this goal is achieved, I believe we will have cars that are difficult to push to the limit."
PlanetF1 Verdict
Sainz not afraid of the pressure of a title fight
Carlos Sainz says he is ready for the pressure that comes with battling for a title.