Sainz didn't feel as 'liked or wanted' at Renault
Carlos Sainz praised the atmosphere he had at McLaren in his time with the team, saying he "didn't feel as liked or as wanted" in his time at Renault.
Given the Spaniard's popularity within the McLaren garage and his positive start at Ferrari, the 26-year-old was able to reflect more openly on his spell with Renault in 2017 and 2018.
He said that talk off-track about his status in the team became an unwanted distraction as he chased results for the team, now operating under the Alpine name.
"The rumours [soon] started about Ricciardo coming to Renault, [Esteban] Ocon, and I wasn't in a good place." Sainz told BBC Sport.
"I didn't feel as liked or as wanted.
"One thing I discovered in McLaren is what a difference it makes for an athlete to perform in an atmosphere and in a team where they appreciate your value, where they give you the importance and the perfect environment to perform at the highest level, psychologically but also technically."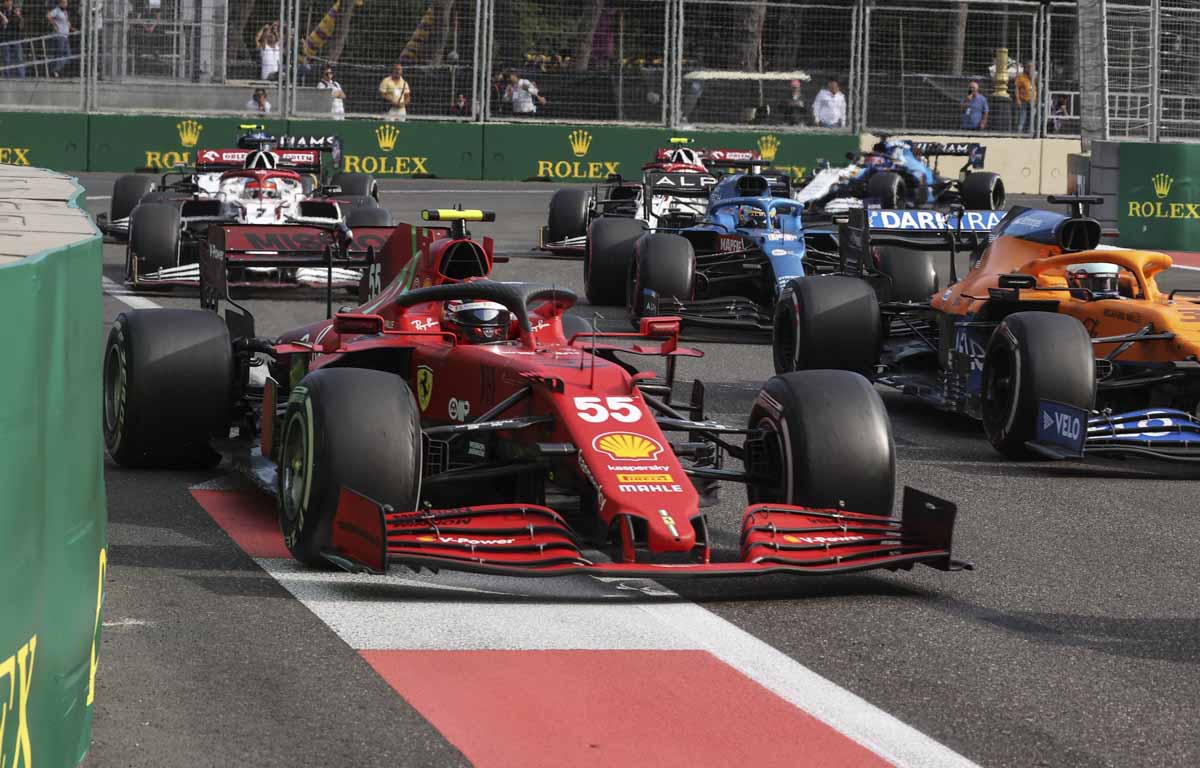 Carlos Sainz's Ferrari merchandise is available via the official Formula 1 store
Sainz was one of several drivers to switch seats on the grid this season, with Sebastian Vettel, Daniel Ricciardo, the returning Fernando Alonso and Sergio Perez all moving around respectively.
The Spaniard has been discussed as the driver to have made the best transition so far, as he spent a lot of the off-season in Maranello getting to know his new team and getting prepared for the year ahead.
His work was rewarded with his first Ferrari podium in Monaco, but doesn't understand why this is now a newsworthy topic – having changed teams and been expected to be on the pace from the off when he changed surroundings.
"I had to adapt to a new team after three years with Toro Rosso but that year no one was talking about adapting to new teams," Sainz explained.
"It feels like this is the new thing now because five drivers have changed teams, but back in 2019 no one heard about the challenge of changing teams and I was, like, putting my hand up and saying: 'Guys, this takes time and I'm going to need time to perform my best.'
"But no one was buying the story. Now it looks like more people are buying the story, which is true.
"Anyway, I didn't have my best year but in McLaren I definitely found my home and I'm really thankful to Zak Brown and everyone in McLaren for giving me that two-year deal.
"I managed to pay them back in terms of results."
Follow us on Twitter @Planet_F1, like our Facebook page and join us on Instagram!