Sainz rubbishes claims he regrets Ferrari move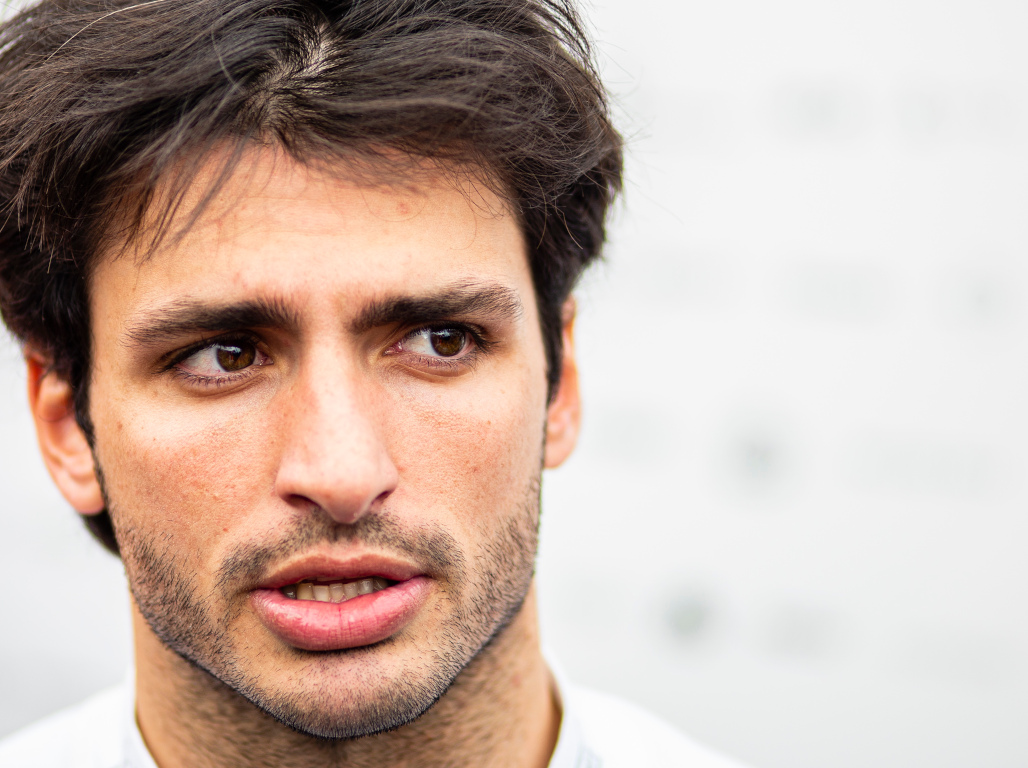 Carlos Sainz has been "a little surprised" by how many people have asked him lately if he's regretting signing with Ferrari.
Prior to the start of the 2020 championship, Ferrari announced that Sainz would replace Sebastian Vettel as Charles Leclerc's team-mate in 2021.
The move raised eyebrows with some, most notably Mercedes motorsport boss Toto Wolff, who questioned why any team or driver would make a decision before even a single race had been run.
The season has since began with McLaren in flying form and Ferrari faltering.
While McLaren put a car up into third place on the grid with both drivers qualifying inside the top ten for both opening races, Ferrari finished both qualifying sessions with one car down in 11th place.
After two races McLaren is second in the Constructors' Championship on 39 points, Ferrari is P5 with just 19.
This has led to speculation that Sainz may be regretting his decision to swap teams.
"I can't imagine that anyone has ever been unhappy with a Ferrari contract, but may be he is now."

Will Carlos Sainz be regretting his move to Ferrari?https://t.co/hcsb9cxw6W #F1 pic.twitter.com/sw5DDSAhxw

— Planet F1 (@Planet_F1) July 14, 2020
Get your hands on the official Ferrari 2020 collection via the Formula 1 store
"He just signed a contract with Ferrari and I can't imagine that anyone has ever been unhappy with a Ferrari contract, but may be he is now," former F1 driver Robert Doornbos told Top Gear.
"Ferrari is in deep decline. They're hopeless on all fronts. There's no more speed in the engine after last year's scandal and they're already losing nine tenths on the straights. The car is completely unbalanced."
Sainz has denied this.
"I am a little surprised at how many people ask me if I regret it. I don't regret it in any way," he told Spain's El Mundo Deportivo.
"There are many people who do not understand F1 so much that they wonder why I have gone from McLaren to Ferrari at the moment.
"But I am happy and calm with the decision I have made."
Official F1 Shop: 2020 McLaren kit
Asked whether he believed Ferrari could take a step forward next season, his first year with the Scuderia, the 25-year-old cited Racing Point's 2020 improvement.
"I don't know, ask Racing Point, how much they have improved from one year to the next. Or how much Ferrari has been able to get worse from one year to the next.
"F1 is unpredictable.
"It is amazing what can change to the car and suddenly make it much more competitive. A floor, an engine … everything in an F1 can suddenly make you much more competitive.
"I am sure that in Ferrari they have not forgotten how to make fast cars because they have been doing poles for five or six years and winning races.
"What's happening is that there is a team called Mercedes that is doing things very well and the others are having to take risks to overtake them and it's difficult.
"Sometimes you take risks and it doesn't come out, but in F1 you have to take risks from time to time."
Follow us on Twitter @Planet_F1 and like our Facebook page.