Carlos Sainz: 'A lot of people…sometimes they don't perceive my speed'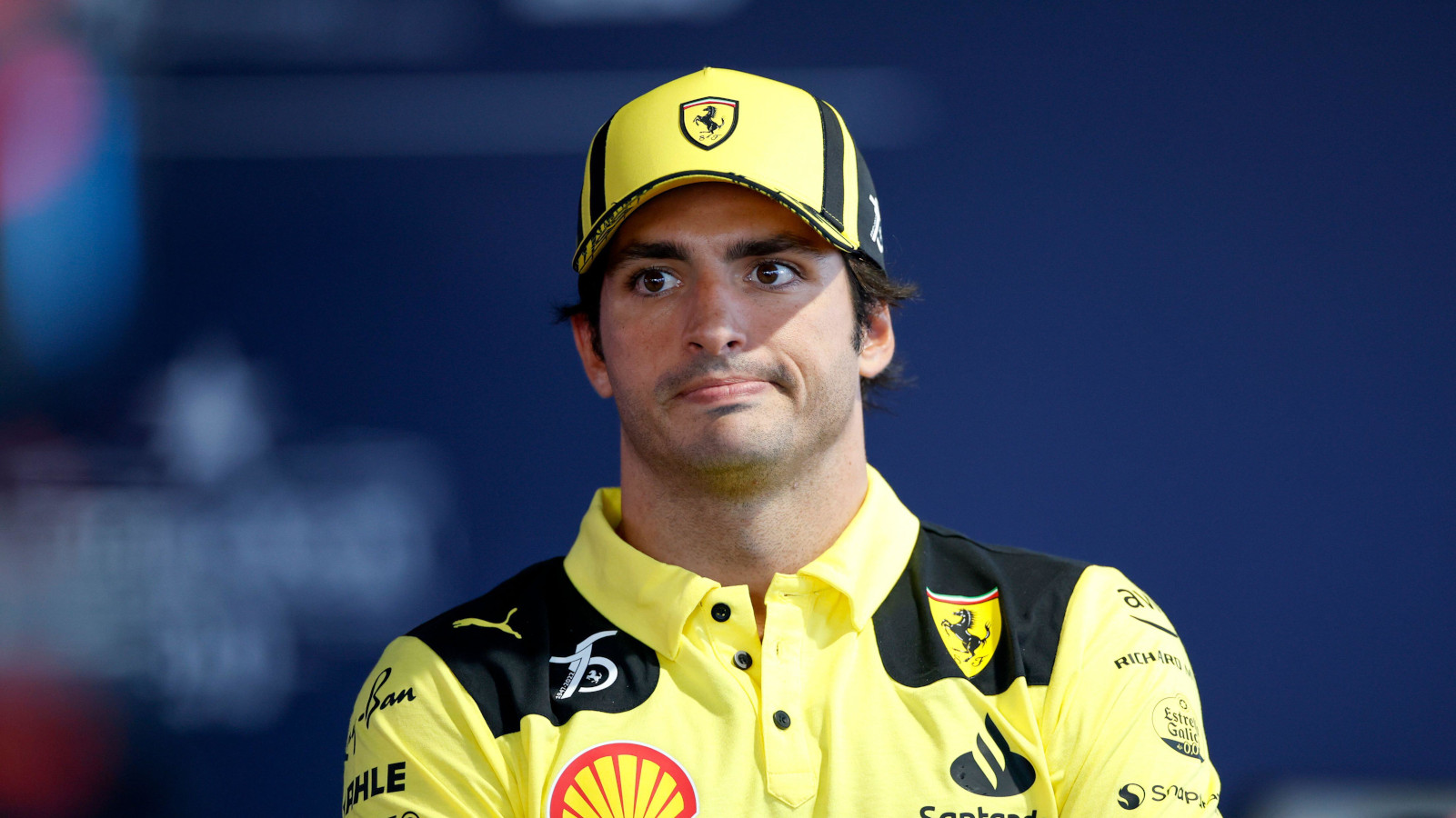 Carlos Sainz believes his talent can go under the radar sometimes, but he has no plans to start hyping himself up to make people more aware of his ability.
After Sainz broke free of the Red Bull family – beginning with a move to Renault towards the end of the 2017 season – the Spaniard has really flourished in his subsequent spells with McLaren and Ferrari respectively.
And, while the current 2022 campaign has had its fair share of disappointment for Sainz, he has still managed to notch up a major Formula 1 milestone by bagging his first-ever F1 win, emerging victorious at the British Grand Prix.
Being team-mates with the likes of Max Verstappen, Lando Norris and Charles Leclerc during his career, it is a challenge for Sainz to make sure he hogs some of the limelight as well – and for good reasons, not bad.
He is of the opinion that his skills can go unnoticed, yet he will continue to rely on others to highlight the successes because he is incredibly wary of how he comes across in interviews when he starts to blow his own trumpet.
"A lot of people…sometimes they don't perceive my speed," Sainz said in an interview with BBC Sport.
"And I know how fast I am but I just don't like talking about it. I don't give it value, because if I know in myself and my engineers and the people I work with know it, I don't need more people to know it.
"Maybe I am not doing myself any favours, but it is how I am and I am not going to change.
"Every time I do an interview and say my positives and I read them, I say: 'Ah, this sounds super-arrogant.'
"Maybe I go more towards the humble too much and stay in that way – modest. But whenever I see something a bit arrogant, I kill myself for it.
"So I always like to let you guys give your opinion of what you see as my strengths, while I criticise my weaknesses."
Sainz will say himself that it was difficult to find positives at the start of the 2022 campaign as he wrestled with a car he felt uncomfortable in whilst team-mate Leclerc was consistently getting the better of him, especially in qualifying.
"I have never been 0.2-0.3 seconds off any team-mate in F1 and I can never accept that," Sainz said of the qualifying gap to Leclerc, which he has since clawed back to the point where the gap is a tiny one.
"I always feel like I am quick in any kind of car, and for the first time in my career I found myself with a very competitive car but one I didn't feel comfortable and natural with.
"I had to challenge myself and open up new roads of set-up and driving style that I wish I didn't have to open, because I wish everything had come a lot more natural and positively.
"But it happened this way, and I stayed disciplined. I tried a lot of things and I made a lot of mistakes trying things. But it was all about trial and error and then coming back and discovering a new path that was a little step forward."
With a 63-point deficit to Leclerc in the World Championship standings and only two race weekends left in the season, Sainz is going to have to settle for being second best at Ferrari in 2022.
However, he will still have hopes of climbing as high as P4, ahead of Mercedes pair George Russell and Lewis Hamilton.
Carlos Sainz not just a smooth operator, but a smart one…
Carlos Sainz's refreshingly honest approach means he is always good value when being interviewed. His analytical mind provides excellent insight into his performances and his mentality as he tries to play his part in bringing back the glory days to Ferrari.
But while this alone is enough to clog up anyone's brain capacity, Sainz still has room to think about how he represents himself in the public eye.
It is a shame that we live in a world where people don't feel comfortable in praising themselves. The transition to perceived arrogance should only come when said praise is unjustified, but, all things considered, this is not a trap Sainz can fall into so easily. He does have genuine class.
Even though 2022 has been a tough year for Sainz, he has still been an inspired choice by Ferrari when they looked to replace Sebastian Vettel.
If Sainz can produce a cleaner 2023 campaign with fewer blots on his copybook and perhaps make the same impression as he did during his first season with the Scuderia, it won't be long before his stock rises again and is flooded with praise.
Read more: Carlos Sainz explains key difference between Red Bull and Ferrari