Carlos Sainz 'struggling to understand' why drivers are only allowed 1.5 test days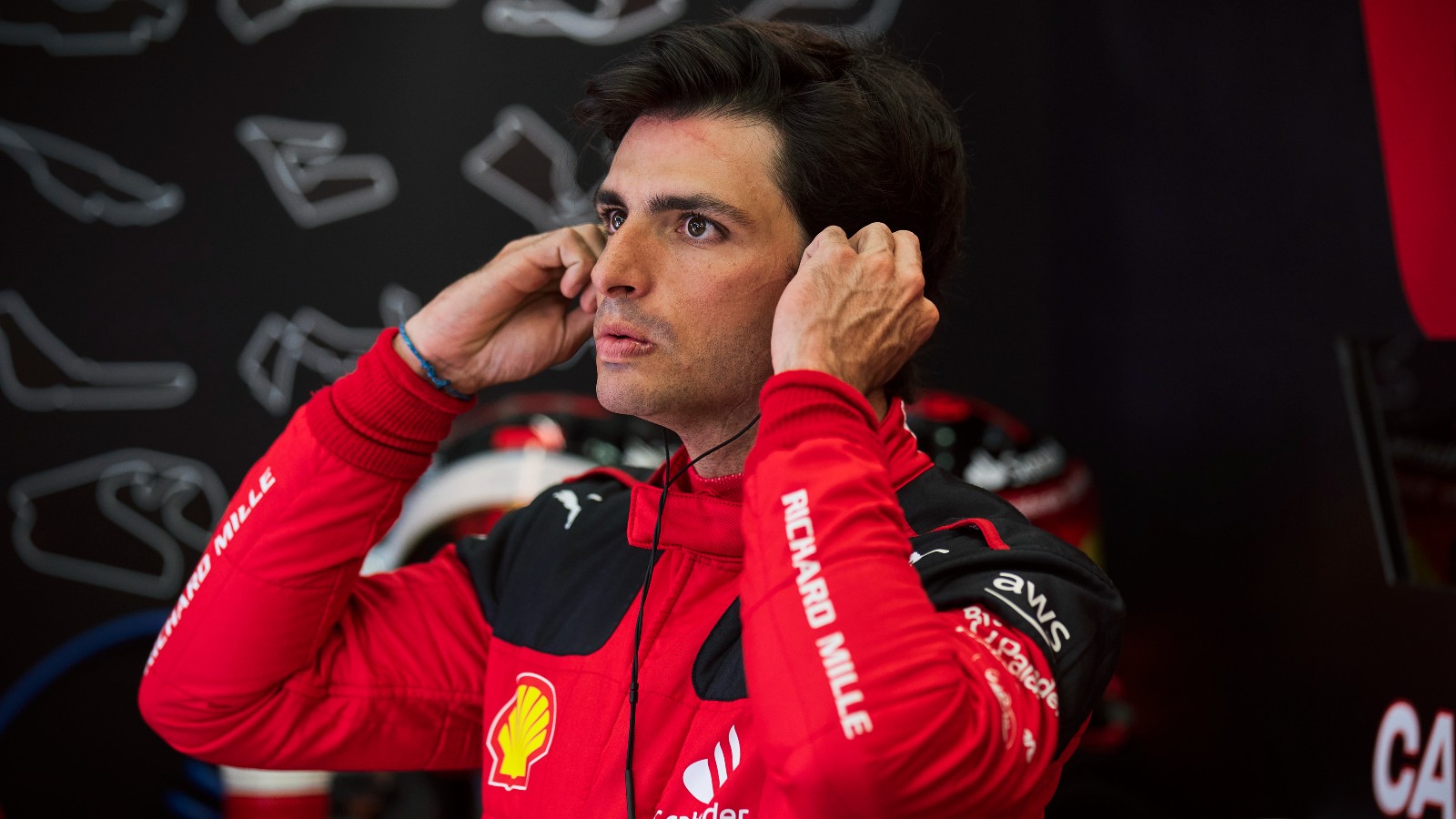 Carlos Sainz is "struggling to understand" why a single pre-season test is deemed enough for Formula 1 drivers and teams to prepare for the start of a new campaign.   
The season-opening Bahrain Grand Prix was staged last Sunday following a three-day test at the Sakhir circuit the previous week.
It marked the second time in three years that competitors have been afforded just three days – in addition to a short post-launch shakedown run – to get ready for the first race as F1 looks to cut costs.
Additional reporting by Thomas Maher
An exception was made for the 2022 season, when two three-day tests were held with all-new cars following a significant regulation change.
With teams only permitted to field a single car during testing, that meant the drivers of those who opted to split their running evenly had just a day and a half in the car to prepare, with no concessions for time lost through reliability problems and setup changes.
And Sainz has claimed all drivers in agreement that the current schedule is not sufficient for them to prepare, citing concerns over driver fitness and car safety.
He told media including PlanetF1.com in Bahrain: "The timing of it, I don't mind. It's more than the amount of it and maybe all drivers are struggling to understand why the system believes that one day and a half of preparation is enough.
PlanetF1.com recommends
Five reasons for everyone to still be excited about the F1 2023 season
Karun Chandhok: Lando Norris will by eyeing Red Bull or Ferrari switch
Bahrain Grand Prix team ratings: Another Ferrari disaster-class while Williams impress
"Who decides this? Why?
"I understand the cost associated with it but running a car on track for a driver is fundamental for his fitness, for the car understanding, car safety, reliability – you need a bit more than that.
"So, hopefully, we will have more of it in the future."
Sainz's reliability worries seemed vindicated on Sunday at Sakhir as Ferrari team-mate Charles Leclerc retired from third place with an engine problem.
Leclerc's stoppage after 41 laps came after Ferrari moved to replace his energy store and control electronics on the morning of a race as a precautionary measure after the Scuderia's 2022 campaign was blighted by a series of mid-race power unit failures.
Team principal Frederic Vasseur revealed after the race that Ferrari had not previously encountered the issue that cost Leclerc in Bahrain.
"We didn't face the same issue at all during the six or seven thousand kilometres that we did with the engines last week with the three teams," he said. "And we never had the same issue on the dyno throughout the winter."