Carlos Sainz not relishing another battle with 'particularly aggressive' Lando Norris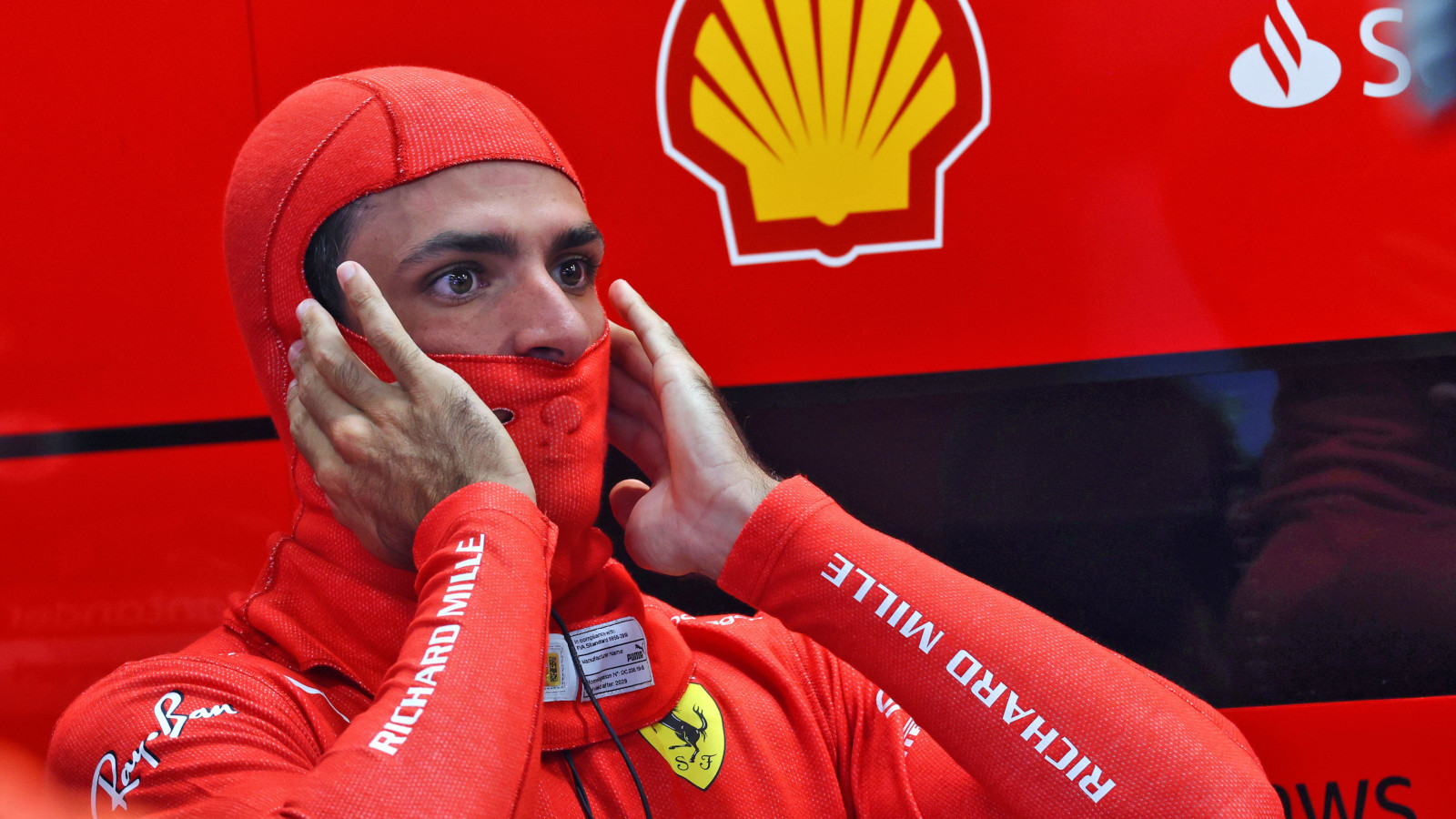 Carlos Sainz is not looking forward to the prospect of taking on Lando Norris in Sunday's Sao Paulo GP, the Spaniard unimpressed with the McLaren driver's defending in the sprint race.
Friday's qualifying at the Interlagos circuit yielded a mixed grid with Haas driver Kevin Magnussen taking a surprise pole position ahead of Max Verstappen.
Sainz, on what was a difficult evening for Ferrari, qualified in fifth place with his former team-mate Norris P4.
Racing one another off the line in Saturday's sprint race, Sainz wasn't impressed with Norris' defending that he felt was a bit too much.
As such he's not happy about having to do it all again on Sunday.
"The challenge of passing Lando, who was particularly aggressive with me – I don't know why he defended for his life and I had to make it stick," he said after Saturday's shorter race when asked about the challenges he'll face in the grand prix.
"But hopefully I can pass him quickly over the line and then join the battle at the front."
Although Sainz finished runner-up in the sprint race, he will start Sunday's grand prix from seventh after yet another engine penalty.
Norris will be P6 on the grid with the Mercedes drivers, George Russell and Lewis Hamilton, making up the front row ahead of Max Verstappen.
"It's going to be, I think, exciting like it was today," he said. "Probably the order of the cars tomorrow is already more set than the order that we had today. So, it will be more of a strategic race.
"We will have the two Mercs, the two Red Bulls and the two Ferraris – unless something crazy happens in lap one. And I think it looks like that's the race pace of the cars.
"Maybe Max can go back to having a good pace, after struggling with a medium.
"Then we need to see, as a team, together with Charles, how we can at least get closer to the Mercs, to lose as many less points as possible, which is the target."
Ferrari go into Sunday's race 40 points ahead of Mercedes in the Constructors' Championship with 101 in play.
Sainz is ruing his penalty.
"Unfortunately, I have to take a penalty, which is a bit the story of my season," he said. "Whenever I'm strong and whenever I'm on the pace, I have a setback that weekend, which is a bit the story of the whole season, as I said, but yeah, at least I feel confident.
"I feel comfortable. I feel like I did a perfect race today. So I'm up for the fight."
Read more: Sprint: George Russell clinches his first Formula 1 victory in Sao Paulo GP thriller