Sainz and Gasly wary of high-speed crash threat in Jeddah
Carlos Sainz and Pierre Gasly have warned that the FIA must act swiftly if any incidents occur on the ultra-fast Jeddah track.
The Jeddah Corniche Circuit has been designed to serve as the fastest street circuit on the F1 calendar, but with a predicted average of speed of over 252 km/h, that puts it right up there among the overall fastest, with only Monza boasting a quicker average speed if that figure turns out to be accurate.
But since this new track in Jeddah is a street track, with not many slow corners, drivers will be restricted in how far ahead they can see as they storm around the lap.
And so, the drivers have stressed that the marshals must react very quickly to any hazards, or it may be too late to avoid a major high-speed accident.
Speaking to Motorsport.com about possible safety concerns, Ferrari driver Sainz said: "Obviously, as a driver, you try not to think too much about this, and you try not to focus on these kind of things, and rely fully on the FIA standards, that they are normally pretty accurate and pretty good.
"The only thing that as drivers we've talked about is that if there's a crash in front of you, three seconds in front of you, we are doing above 250km/h in every corner, and there's not going to be time for us to react because there's a wall in between the crash and ourselves, we cannot see through walls.
"And this is maybe the only big point to raise with the FIA, just to stay sharp with yellow flags and safety cars, red flags, because, it's gonna be an interesting one."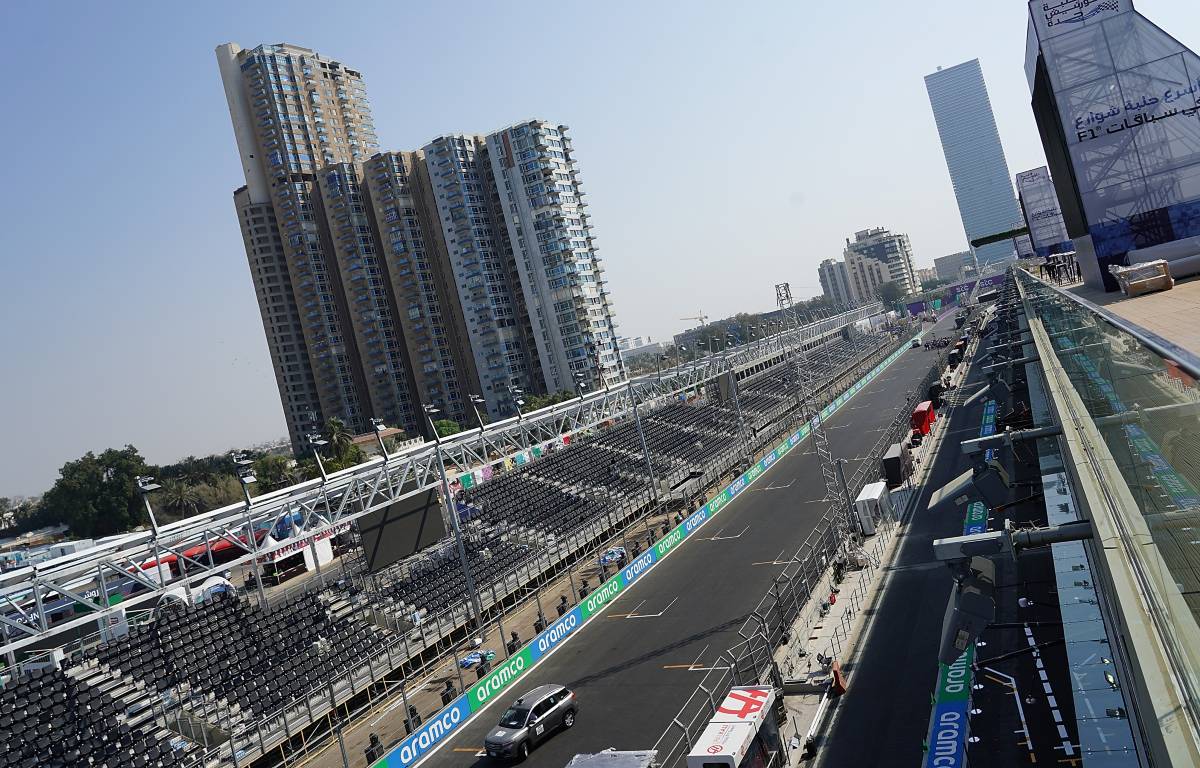 Sainz's words were echoed by AlphaTauri's Pierre Gasly, who suspects that any car which crashes will bounce back onto the track due to the speed, and the close proximity of the walls.
"I think we all know it, and we all thought about it, and I think [for the marshals] it will be important to be really fast and efficient to react, because wherever you shunt basically the car will bounce back on the track, and the average speed here is 250km/h," he explained.
"So it's going to be a busy weekend for the guys, and hopefully they're going to be on top of it."
However, a circuit which comprises of fast corners and limited run-off is exactly what the drivers have been pushing for, according to Sainz.
And so, he is interested to see how this "experiment" plays out and hopes for an enjoyable race.
"I think as a baseline F1 should have normal racetracks where they are fast tracks, full of high-speed corners where you can extract everything out of a F1 car, still be safe to do so but not gain an advantage by going out of the track," Sainz explained.
"That is what happens in modern F1 tracks nowadays.
"I think we as drivers were pretty clear this is what we want. This looks like an experiment of high speed circuit plus walls that we will need to see how it goes.
"It looks like the racing could be actually good fun. I just hope that everything obviously is safe and that we don't have any surprises."
Looking ahead to brand-new Saudi Arabian GP
It's a brand new track and the first time F1 will be racing in Saudi Arabia.