Carlos Sainz is confident Red Bull will make the "right decision" for Pierre Gasly amidst rumours he could be looking outside the Red Bull family for a new job.
Gasly made his Formula 1 debut with Red Bull's junior team before he was promoted to the senior squad only to be axed midway through the 2019 season.
The Frenchman didn't let it get to him and instead rose to the challenge, taking a podium at last year's Brazilian Grand Prix before winning this year's Italian race.
Such has been Gasly's form that pundits are calling for him to reinstated at Red Bull, a move that the team's bosses, Helmut Marko and Christian Horner, are adamant won't happen.
According to former driver turned pundit Paul di Resta, Gasly has upset one of the higher-ups and won't be heading to Milton Keynes in the future.
As such he's looking outside the family for a step up the grid and has reportedly been in talks with Renault.
He wouldn't be the first driver to leave the Red Bull family for Renault with Sainz making that move late in 2017.
With his situation looking as if would not lead to a Red Bull promotion, Sainz was part of an engine deal with Renault.
Asked if he thought Red Bull would allow Gasly to make the move to Enstone, he told RaceFans.net: "I don't know – it's case by case, driver by driver, different scenarios.
"You guys know my story and why I left or why I was allowed to leave and move to Renault."
He added: "Pierre's career is very different to mine, and the fact that he went to Red Bull and now he's back in Toro Rosso [AlphaTauri] performing at a very high level is a whole different situation."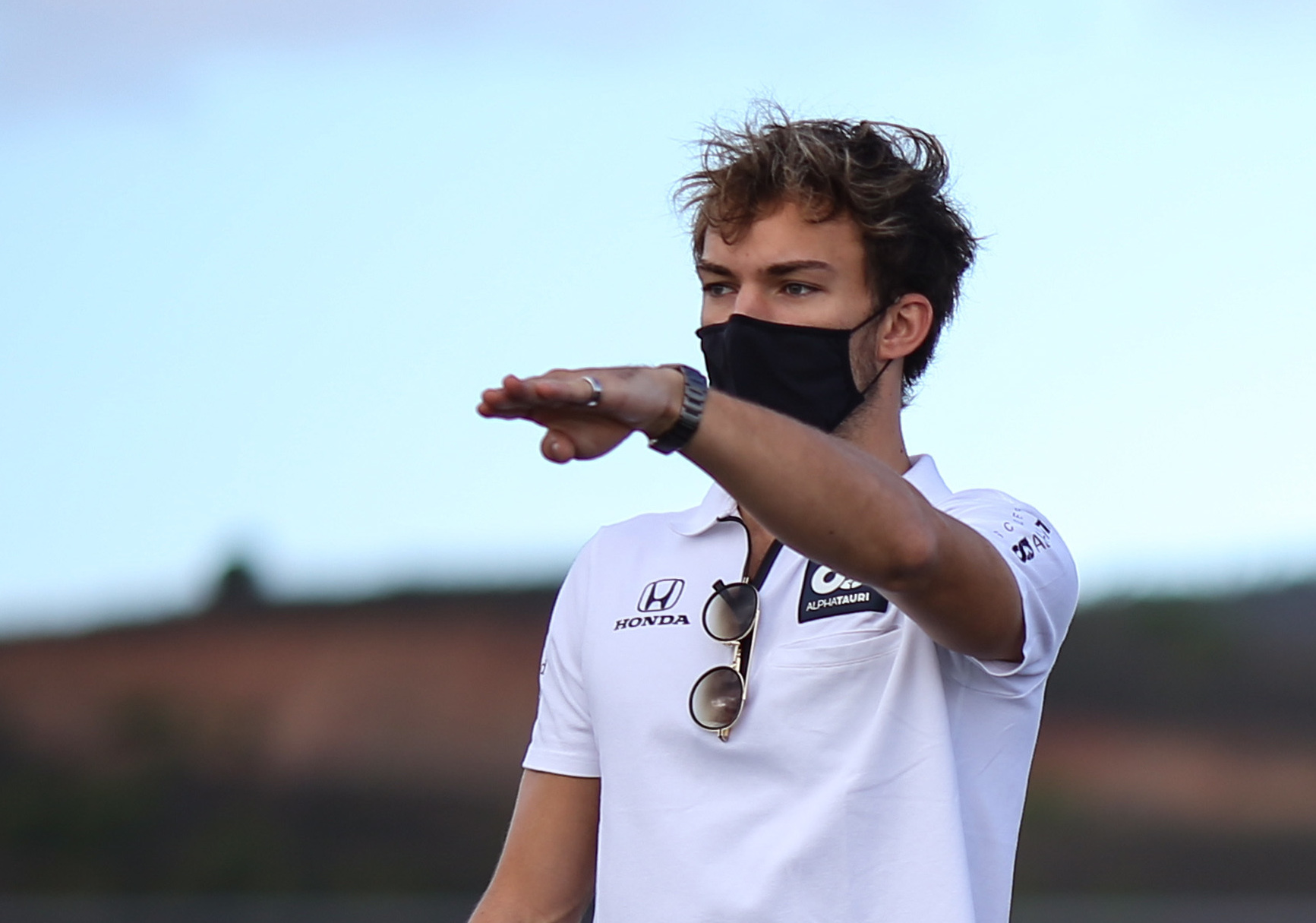 Get your hands on the official Red Bull 2020 collection via the Formula 1 store
He is, however, convinced that Marko and Horner will do right by the driver for his career.
"I'm sure Helmut Marko, Christian Horner, they are very wise and [were] very objective with their decisions they took for me, personally," he said. "They helped me a lot in my career.
"So I'm sure they're going to help Pierre and they're going to take the right decision for Pierre because for me, I just have good words and kind words for Red Bull for what they did for me in my career."
As for whether he thinks Gasly should move to Renault, a move that would see him partner Fernando Alonso in 2021, Sainz said: "I'm not here to give any career advice to other drivers or anything like that.
"But for Pierre as a French driver I guess going to Renault has even more importance or even more significance than even to me it was in the past.
"I would wish him the best because I think Pierre is doing an excellent job right now in Formula 1 and it would be nice to see him continue and progress through his career."
Follow us on Twitter @Planet_F1 and like our Facebook page.