Sainz: Title battle has polarised fans, leaves bad taste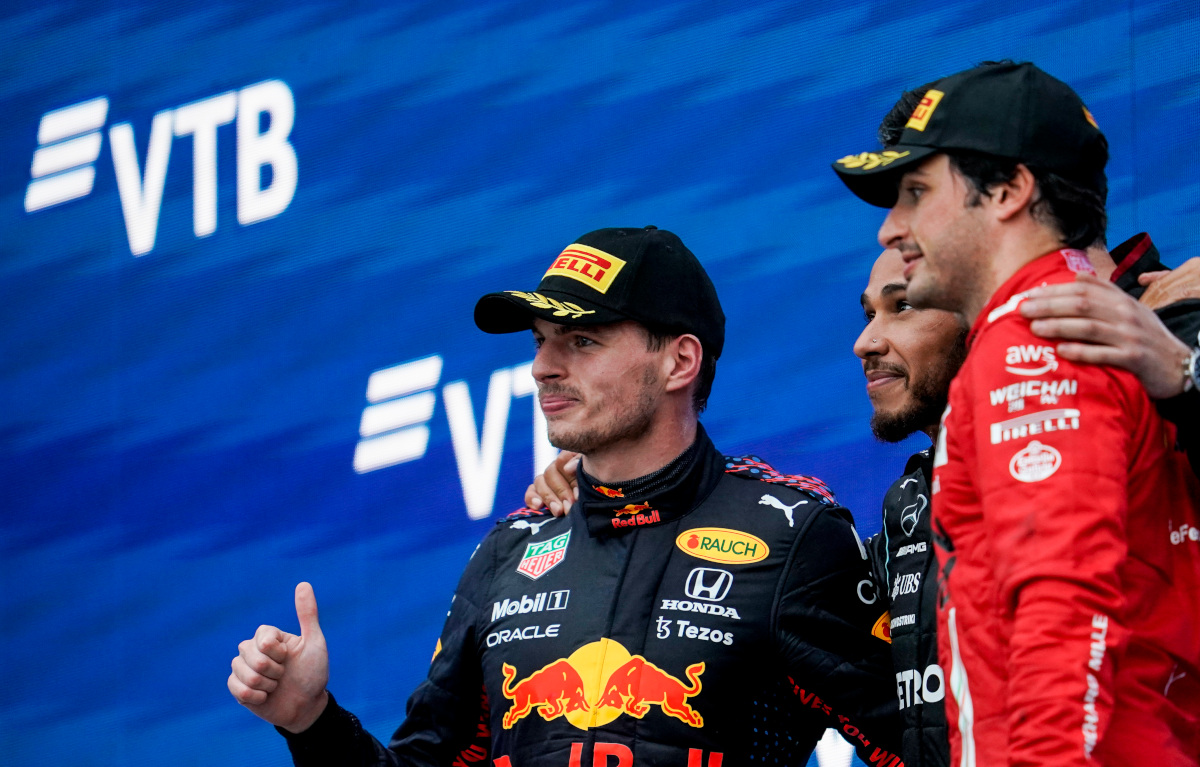 Carlos Sainz isn't open to naming his favourite in this year's title battle as he reckons it will come to bite him on social media.
While the Ferrari driver is involved in an exciting battle with Charles Leclerc and Lando Norris for P5 in the Drivers' Championship, it is the fight at the sharp end of the grid that has caught the world's attention.
Max Verstappen and Lewis Hamilton have traded blows throughout this year's championship, the lead in the Drivers' Championship changing hands five times.
22 races after it began in Bahrain, it will be decided this weekend in Abu Dhabi where whoever finishes ahead in the grand prix, wins the World title.
But while the two have for the most part kept it clean, the same cannot be said of their team bosses, or their fans.
The fierce battle has divided opinion with fans pinning their colours to the mast, and heavens help the person, Sainz included, who disagrees.
As such the Spaniard says he's not giving his opinion on who he wants to win the title, or which of the two is the better driver.
Michael Masi's warning…

"The International Sporting Code has provision for the stewards to disqualify a competitor or dock championship points."https://t.co/StyyAPb84r #F1 pic.twitter.com/3CnvulNId8

— PlanetF1 (@Planet_F1) December 9, 2021
That, he says, will only come back to bite him.
"I think it's an ideal scenario for Formula 1, I think it's super exciting to watch," he said.
"Even I went back to my room on Sunday night, I tuned in and replayed the race to see what the hell happened up front and why everyone was talking about what had happened and I had the chance to watch it, and you realise how tight this battle is; every race you have a fight between the two championship contenders and how exciting this is for Formula 1.
"Unfortunately, on Twitter… it is definitely polarised and it makes it less exciting when you see the two sides fighting each other so much. I think just be a bit more neutral, enjoy the fight and let the best man win.
"I'm not going to comment personally on who has been the better driver, if I will say one, one side will criticise me and say 'no, Lewis had a better car'; if I say Max…
"It's too polarised so I don't want to take a stance as it doesn't make sense on how polarised it is on social media.
"I think they've both done a brilliant season, at an incredible level."
The Ferrari driver now just hopes they sort it out on the track and not in the stewards' office.
"From my side I just wish they can keep it clean for the image of the sport as much as anything else, for the benefit of Formula 1," he said.
"That we are still a sport not only a show, so show good sportsmanship and put on a good show in the finale."
Who is favourite for Abu Dhabi?
Toto Wolff says he doesn't know who will be favourites for the Abu Dhabi GP.