Carlos Sainz says he can already feel the impact porpoising is having on his body after five races and worries about his long-term health.
Porpoising is a phenomenon that goes hand-in-hand with ground-effect aerodynamics, that design philosophy behind this year's all-new cars.
As the downforce pushes the car closer to the ground the underfloor aero stalls, resulting in the car rising away from the track. When that happens the aero kicks in again and the car is pushed back down towards the track. And so it goes.
The bouncing motion has been dubbed 'porpoising'.
While Mercedes' struggles have been widely reported on, most of the other teams also suffer with it to some degree with Ferrari's F1-75 also experiencing extreme bouncing but only at very high speeds.
Sainz says he can already feel the impact it is having on his body.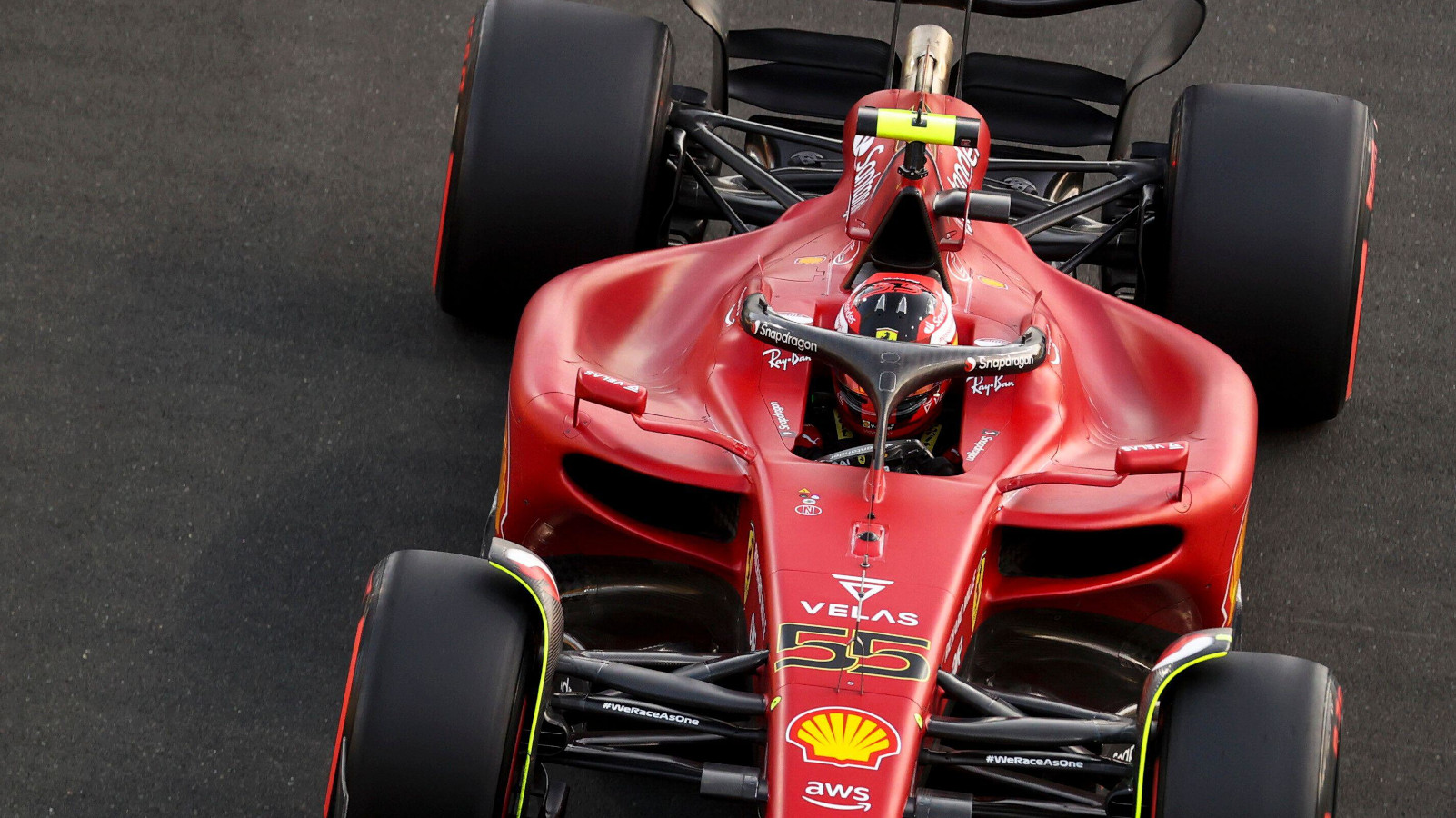 "We need to consider how much of a toll a driver should be paying for his back and his health in a Formula 1 career," he said as per The Guardian.
"With these kinds of cars' philosophy we need to open a debate more than anything.
"I have done checks on my back and neck tightness and this year it is tighter everywhere, I am already feeling it. I don't need expert advice to know 10 years like this will be tough."
The problem is being compounded as the teams must have stiffer suspensions to try to minimise the bouncing, and that means the drivers are feeling every little bump on the track a lot more than in previous years.
"To run as stiff for our necks and backs as we are having to run lately with this car mass, it's a question for F1 and everyone to think about," the Ferrari driver added.
"How much a driver needs to pay a price in his career and his health in order to combat it. I am thinking long term."
The Spaniard believes Formula 1 is fast reaching the point where the powers-that-be need to have the conversation.
"There is the interest of the teams, of overtaking, of the show you need to factor into the equation. But what if we, for the first time, also factor in the driver? It could be interesting," he said.
"It will get to a point that if we decide to go in a certain direction, the FIA need to get involved.
"It's still a new idea for me and I need to talk to other drivers like George [Russell] that are struggling with the same phenomenon, to sit together to see what we can offer or propose."
Russell revealed after the Imola race weekend he was suffering with neck and back pain as a result of his W13's bouncing.
Sainz told Motorsport.com it is an uncomfortable conversation for the drivers to have as "we don't like sounding, say, weak.
"I'm strong, I'm very fit, I consider myself one of the fittest drivers and I've never struggled in an F1 race at all.
"But it's more long term and for the benefit of all of us that maybe we should put it out there to talk about, and see what options we have."