Sainz Jr never considered rallying over Formula 1
His father may be a rally legend, but Carlos Sainz says he never came close to following in his footsteps rather than pursuing an F1 career.
Sainz has enjoyed an excellent six years on the grid, driving for two of the biggest names in the sport, McLaren and Ferrari, and finishing on the podium three times despite only ever being in midfield machinery.
He's still not the most successful racer in his family though, with his father winning the World Rally Championship twice and being one of the most successful rally drivers ever.
Despite that though, Sainz says F1 was always the category he wanted to be in.
"Rally, honestly, even if I was very close to my dad, I didn't understand a lot about rally because you couldn't follow it too much on TV," he said as per GPFans.
"He was going away for two or three weeks and I couldn't follow what he was doing whereas with F1, since I was nine years old I could follow it on TV, there was an F1 game.
"I could spend a lot more time following F1 and in the end, go-karting was also closer to F1 than rallying because it is a single-seater with an engine and a circuit and you race each other so my career was always going to go towards F1 I think."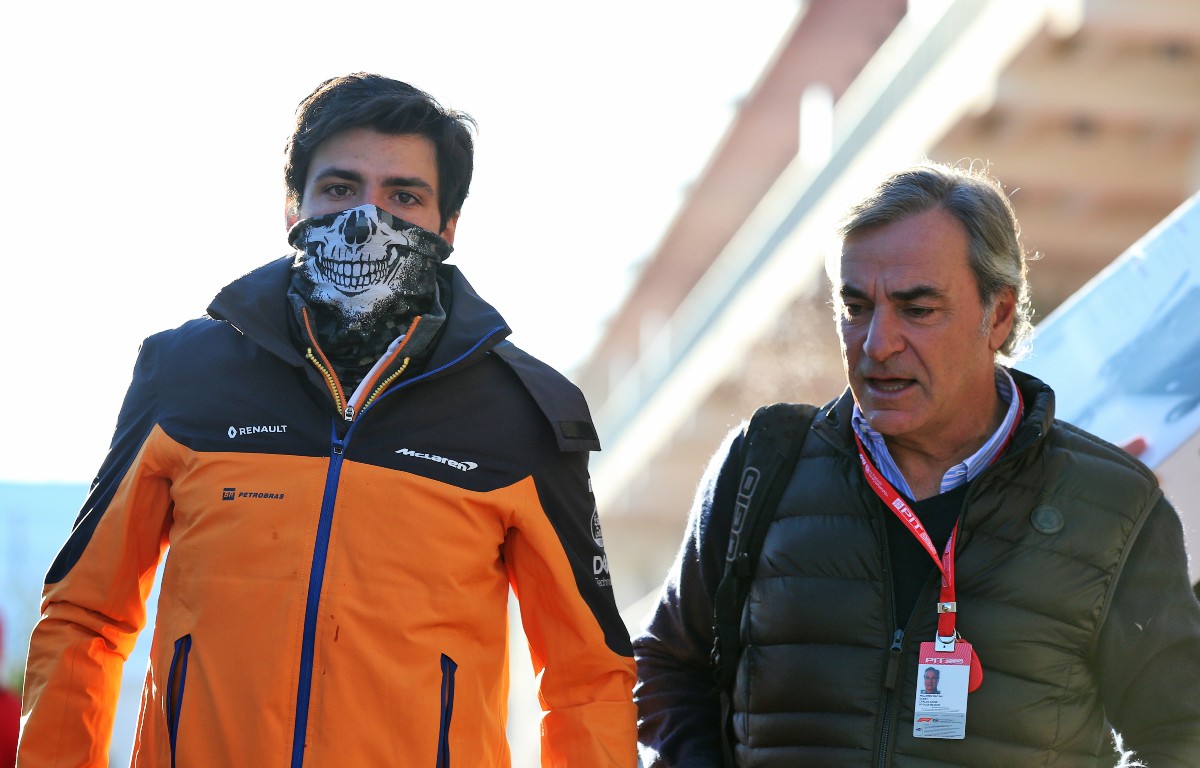 Carlos Sainz's Ferrari merchandise is available via the official Formula 1 store
That being said, he does feel that coming from a family with a racing background did still influence him a lot, being a part of why he wanted to have a motorsport career at all.
"It is a good question because I think in my case it is 90 per cent my own choice and 10 per cent maybe influenced by my family," he added.
"I am pretty sure if I wasn't born with the genes and the talent of my dad and family, being surrounded by racing cars and by that atmosphere, it would have been a lot more difficult for me to fall in love with…
"It doesn't matter if it is rally or F1 because I was watching F1 races with my dad."
He's keen to clarify though that it was his choice entirely to pursue such a career and not his father's.
"My dad never ever forced me into motorsport," he stated.
"He was actually happy that I played football at school and tennis and paddle and all the other sports and he never commented on going professional racing or karting.
"It was me who pushed him to help me in pursuing that career so it is a lot of personal choice, and I encourage parents of future generations to make sure they don't force their kids into something.
"It needs to be the kids that are the ones who drive the force and will to pursue their own will and their own career."
Follow us on Twitter @Planet_F1, like our Facebook page and join us on Instagram!