Sainz ready to challenge if the 2022 Ferrari car is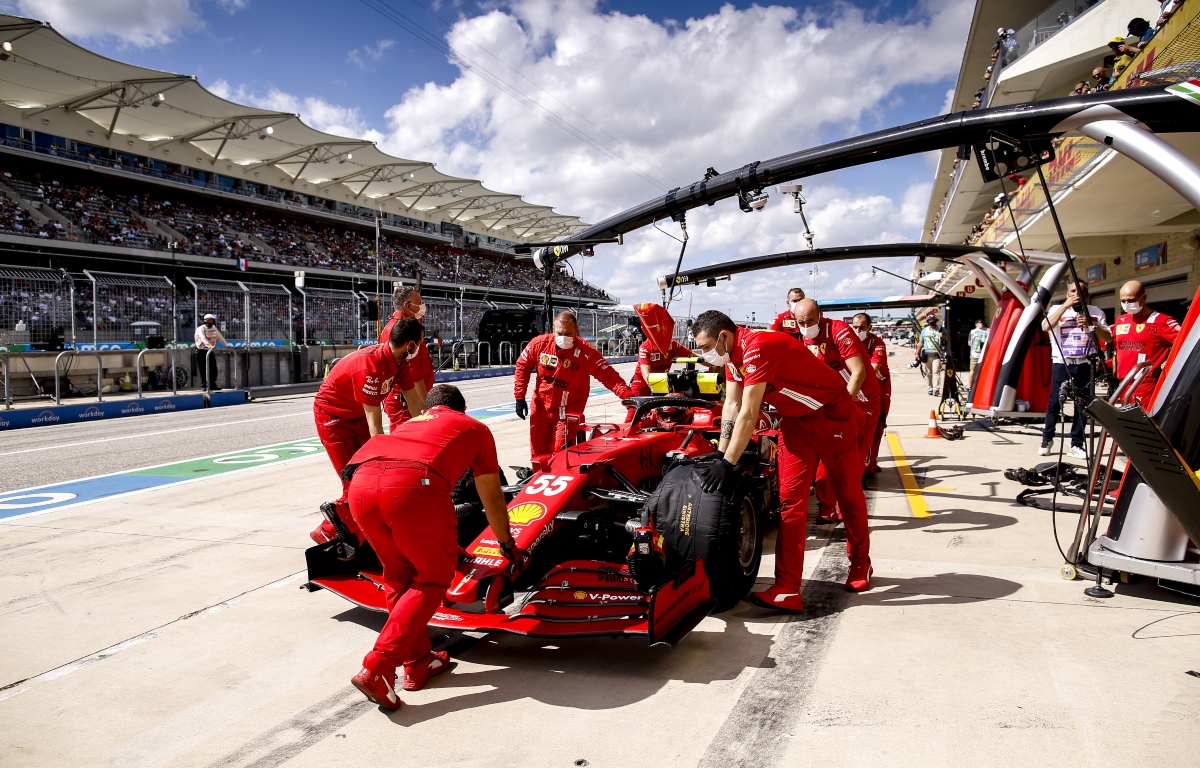 Carlos Sainz has said it's "difficult" to place Ferrari in the 2022 pecking order, but he's "ready" to fight if the car is up to the challenge.
Sainz enjoyed an excellent first year with the Scuderia, having been on the podium four times and his final-race run to P3 saw him leapfrog both Lando Norris and team-mate Charles Leclerc to finish fifth in the 2021 Drivers' Championship.
Last season saw a recovery from Ferrari as well. Coming off the back of their worst Constructors' performance in 40 years, Sainz and Leclerc spearheaded a charge to take the 'best of the rest' tag behind Mercedes and Red Bull come season's end.
The sweeping regulation changes coming to Formula 1 in 2022 have left the teams with something of a fresh start which is likely to mix up the competitive ranking from previous years.
With that, the Spaniard says he is ready for the battle if the team are able to compete at the front – but that remains an unknown for now.
Looking forward to having you by our side once more in 2022, #Tifosi.

How will you be supporting the team this year?#essereFerrari 🔴 pic.twitter.com/8pWUmZ6tMf

— Scuderia Ferrari (@ScuderiaFerrari) January 5, 2022
"Regarding Ferrari in 2022, it is very difficult to know where we are going to be next year," Sainz told AS.
"But I think the team has grown a lot and during the season we became a much stronger team in terms of pit stops, strategy, tyres, the way to execute on weekends…
"If the car is good this year, we are ready."
Leclerc admitted that he is being "pushed very much" by Sainz at Ferrari, having been out-scored over a season by a team-mate for the first time in his Formula 1 career.
Despite the start Sainz has had with the team, which has already led to the team reportedly discussing a contract extension beyond next season, the 27-year-old said he still wants to extract more performance from himself – particularly if he is going to challenge for the biggest prize of all.
"I have to improve in everything. As a driver, I am never one hundred percent satisfied with any of my facets. I think they all have room for improvement.
"Every year I go into winter knowing that I have to improve in all those areas if I want to continue my progression as a driver and to be a F1 World Champion.
"What I do know is as a driver I want to fight for a World Championship and that I am prepared for what comes next season, it could be that there is a very close F1 or there might be someone who hits the button and dominates."
Leclerc compliments 'amazing' Sainz
Charles Leclerc says he has learned a lot from Carlos Sainz in their first year together at Ferrari.