Carlos Sainz questions Red Bull's 'fast-moving' updates amidst budget cap furore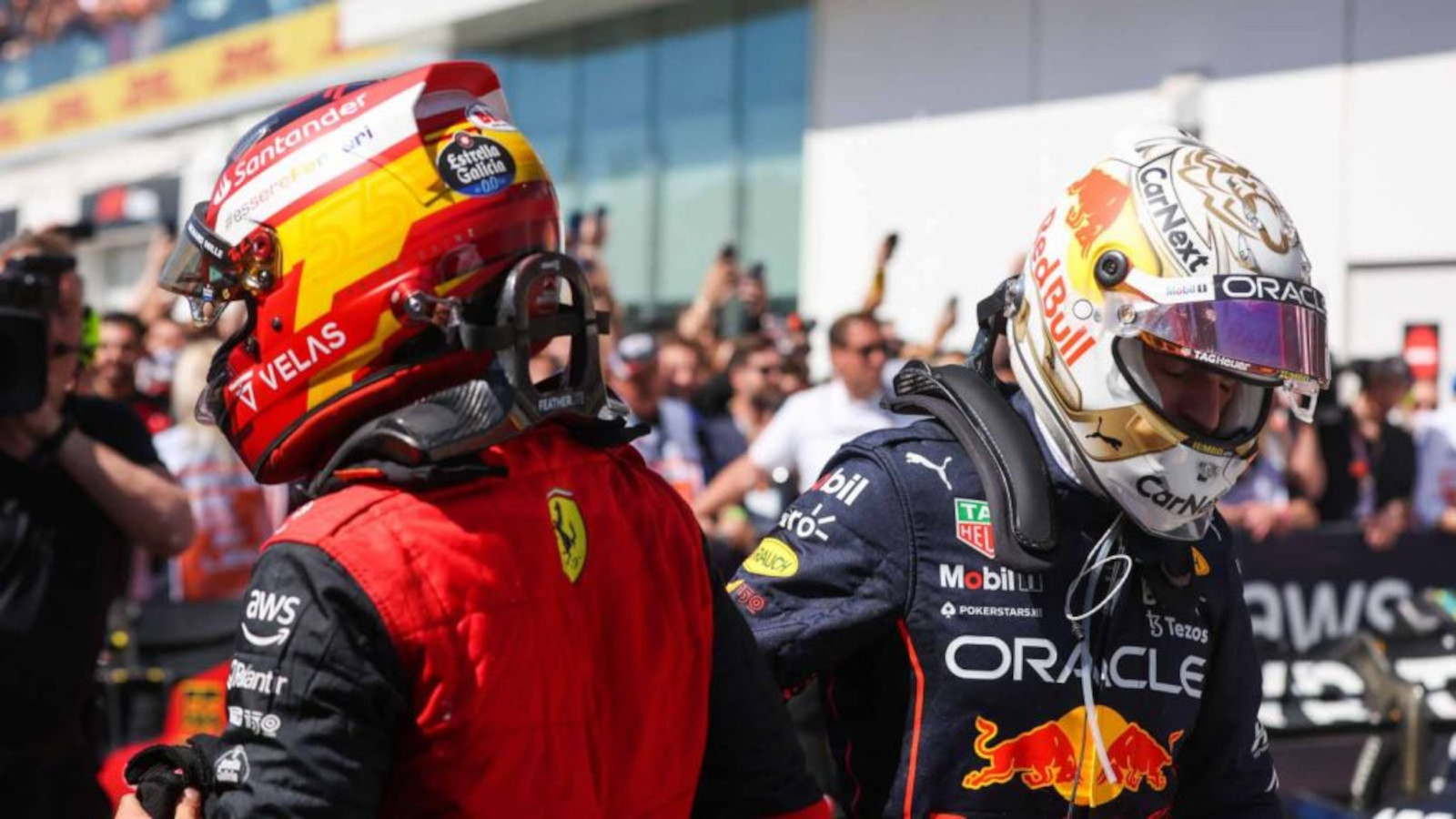 Carlos Sainz has called into question Red Bull's rate of development in this year's championship, saying it was "more" than Ferrari expected.
Red Bull have found themselves in the midst of a budget cap scandal, the Milton Keynes squad guilty of a 'Minor Overspend Breach' in 2021's books according to the FIA.
That means the team overspent by less than five per cent of last year's cap, but that could be by as much as $7.25million.
The FIA have not revealed the exact number but rival teams are up in arms as Red Bull not only bagged last year's World title with Max Verstappen but also this season's.
They're also on course for the Constructors' Championship, which would mark the team's first title double since 2013.
This has led to Lewis Hamilton highlighting the "at least four more upgrades" that Red Bull brought last season after his own Mercedes team had stopped updating their W12.
According to the Briton, who lost the title to Verstappen at the last race of the season, if Mercedes had spent an extra "300,000 on a new floor, or adapted a wing, it would have changed the outcome of the championship".
Now Sainz is questioning what impact last year's overspend by Red Bull may have had on this year's championship.
Asked if it was Red Bull's spending or Ferrari's mistakes that decided this year's championship, he said as per the Express newspaper: "If I knew, I would already have the solution.
"I think during a Formula 1 year, it is normally a combination of both, but normally Red Bull moving ahead and us, obviously, trying to keep up on development.
"But they have developed the car a lot, more than we expected that you could do in a budget cap situation.
"They have been developing just incredibly fast and fast-moving.
"We try to keep up but sometimes it is difficult."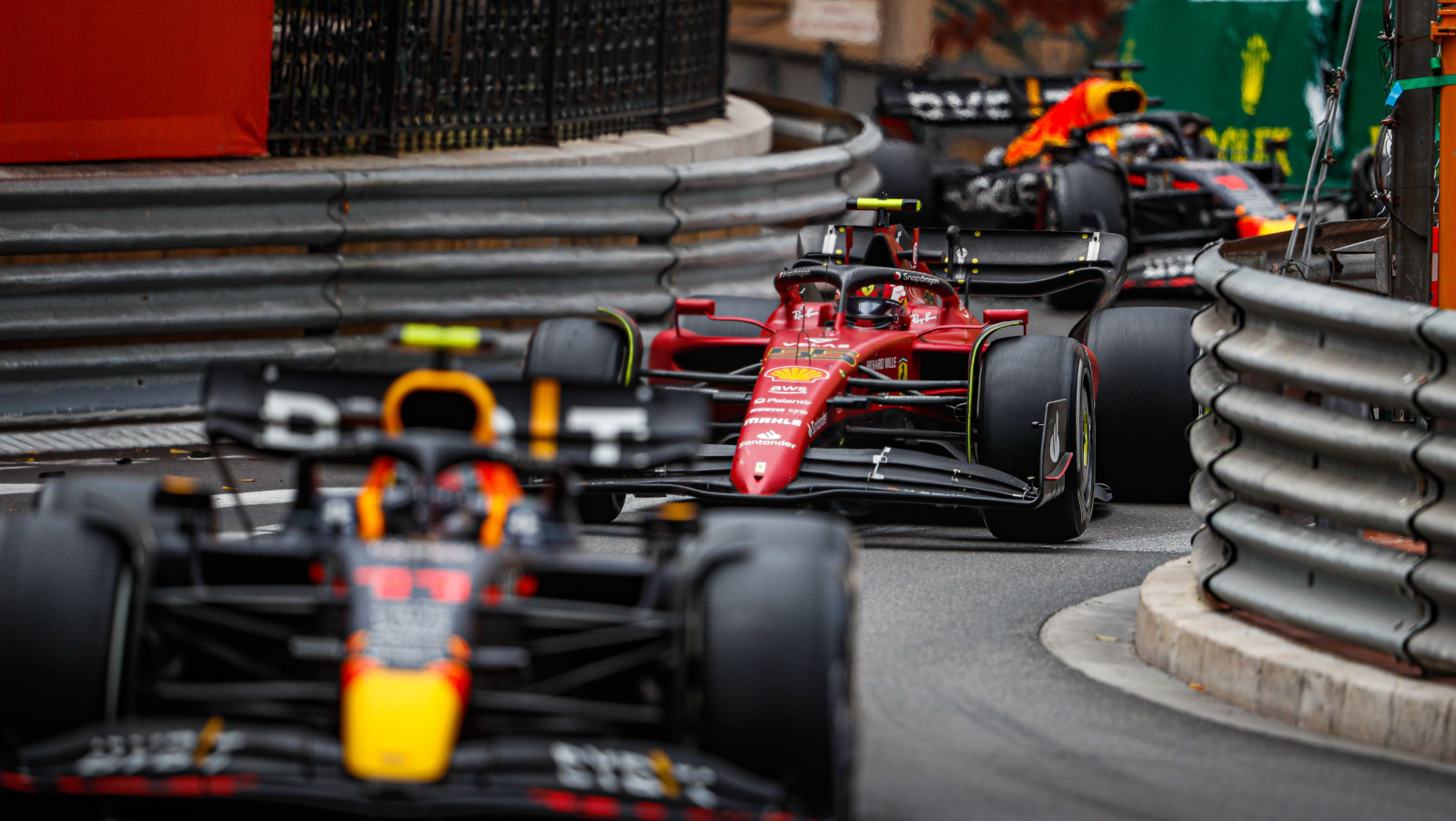 Ferrari sporting director Laurent Mekies has called on the FIA to impose "significant" penalties on any team guilty of breaching the cap. In this case Red Bull.
Even a minor breach would have a major impact on a car's performance, says Mekies, who believes five million could give a team about "half a second, even $1-2million is one or two tenths".
He added: "The penalty has to be significant because – believe me – our car today, in Japan that tried to fight for the best position, is a car that has been developed maintaining and respecting what has been the budget cap itself.
"What I am expecting is full transparency and clarity on the discussions that we have had."
Ferrari have already lost the World title to Red Bull, Verstappen wrapping that up with his 12th win of the season at the Japanese Grand Prix.
The Constructors' Championship could be done soon too as Red Bull are 165 points ahead of Ferrari with only 191 still in play.
Red Bull, it must be noted, insists they have done nothing wrong to breach the cap.
"I don't want to say too much, just this much," Helmut Marko told F1-Insider. "We still believe that we didn't break the cost cap rule at all.
"Discussions with the FIA are ongoing. Let's see what finally comes out of it."
Read more: 'Ferrari finding it increasingly difficult to dismiss connection between TD39 and tyre wear'