Carlos Sainz explains key difference between Red Bull and Ferrari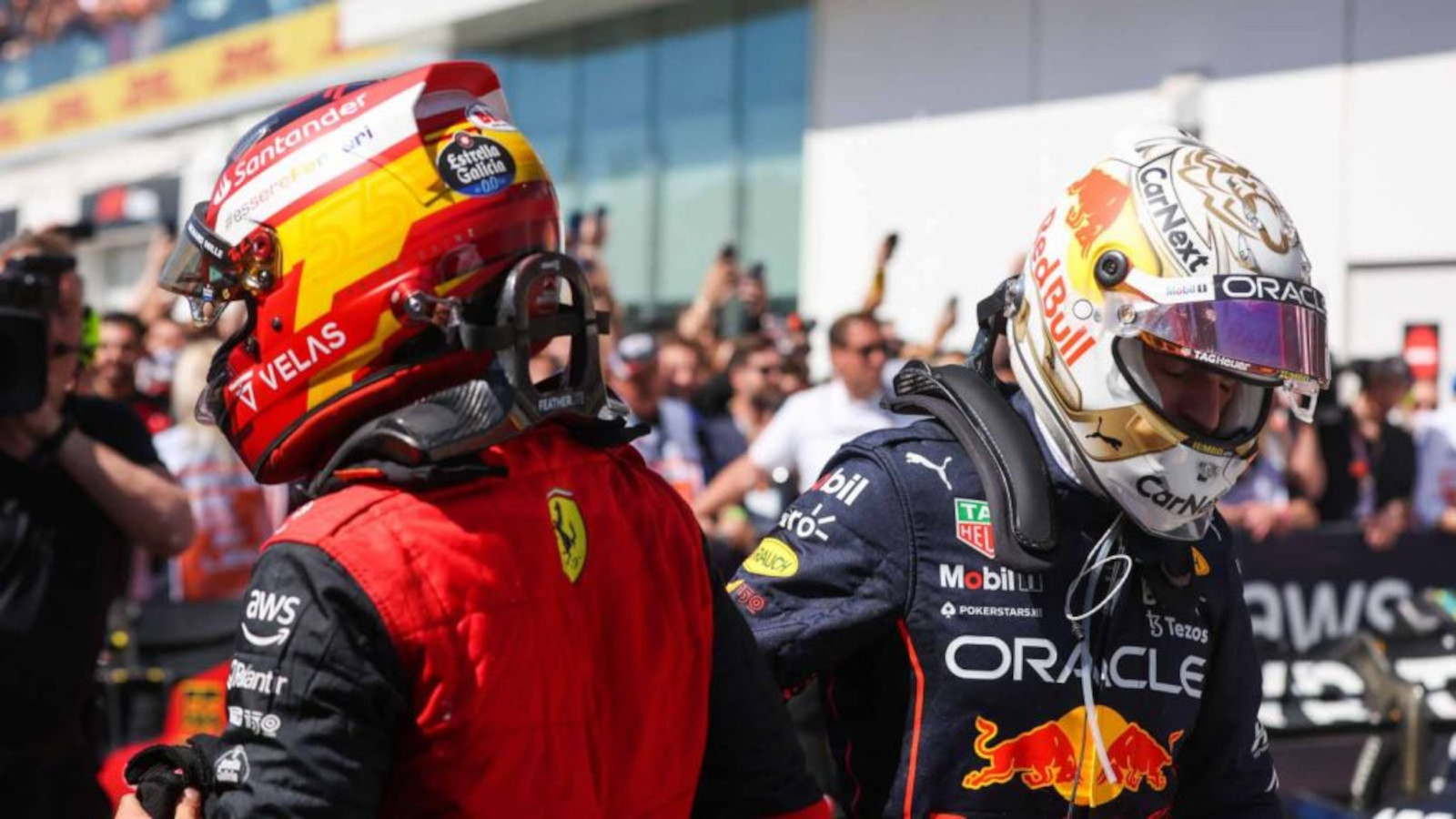 Carlos Sainz concedes Red Bull did a better job than Ferrari this season, they were "consistent and strong" unlike the Scuderia.
Although Ferrari started this year's championship as the team to beat, Charles Leclerc racing out to two wins in three races as Red Bull recovered from their early season reliability problems.
Max Verstappen claimed a record-breaking 14th win for this season in Mexico, the Dutchman having already wrapped up the World title two races earlier in Japan.
Red Bull have also secured the Constructors' Championship, their first double since 2013.
Sainz says they deserve it.
"I don't think I need to [give] any more [praise] to Max for what he's done this year, because I think it's pretty obvious that he's done a very good job," he said as per the official F1 website.
"Everyone can see how good he has performed and how well he's executed this season, especially after not an easy start of the season with a couple of DNFs.
"They managed to recover and put together a lot of wins, a lot of good moments through the year.
"[They kept] it consistent and strong in the areas where we haven't been able to be that strong.
"Congratulations to him, congratulations to Red Bull, because they fully deserve it."
The Max factor
Sainz acknowledges that Red Bull's success this season is largely down to their number one driver, Verstappen.
Former team-mates at Toro Rosso, Verstappen has gone on to win 34 grands prix and today is a double World Champion.
Sainz applauds his evolution as a driver.
"I think eight years in Formula 1 is a lot of years in Formula 1," he said, "and since day one of Formula 1 to year eight you evolve massively.
"For sure he's evolved in every single area. There is not one area where you haven't evolved and the way that he's managed to keep doing step by step, improving everything… because there's nothing that we cannot improve in eight years.
"It's fair play to him and now he's maximising also having a competitive car, which is something that you need in Formula 1 in order to win. If not, you're never going to win."
The RB18 has won 16 of this year's 18 races with pundits convinced in Verstappen's hands it can also win the last two races of the championship, Brazil and Abu Dhabi.
Carlos Sainz warns Max Verstappen he's coming for him next season
But while Ferrari and Sainz fell short of the goal this season, the Spaniard believes he can come back stronger next year and challenge for the title.
Although Ferrari's bid fizzled out, the Scuderia's title challenge over in all but the numbers even before the summer break, there were positive signs.
One of those being Sainz's British Grand Prix win, his first P1 in Formula 1.
"Of course you don't expect that, especially when you had such a good car at the beginning," he told Speedweek of Red Bull's dominance.
"Of course, I wish I had felt more comfortable in the car in the first few races, to make it a little more complicated for Max and to be able to fight a little more with Charles.
"My goal is to be at today's level right from the start next year so that I can make it a little harder for Max.
"I have every confidence that our team will put another good car on the road. And we will learn from the mistakes we made this year."
Read more: 'Red Bull shelved some 2022 upgrades as budget cap saga played out'