Carlos Sainz's clearest hint yet that Ferrari SF-23 could look like a Red Bull car soon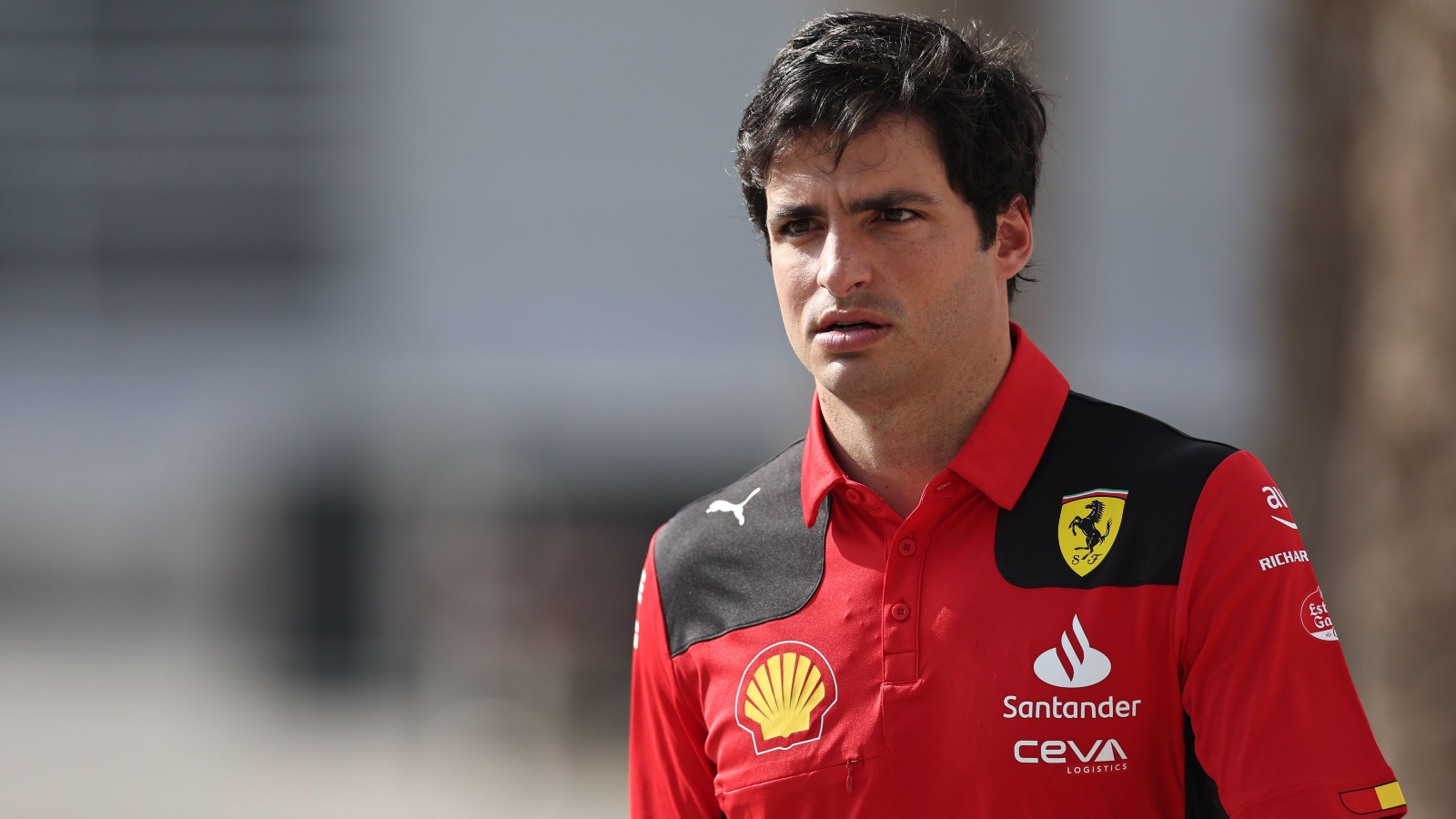 Carlos Sainz has given the biggest hint yet Ferrari's F1 car could soon be sporting Red Bull-esque sidepods with the Spaniard talking up the RB19's superiority "everywhere".
Yet to record a podium result this season, despite CEO Benedetto Vigna claiming in the pre-season the "Ferrari SF-23 car will be unprecedented in terms of speed", a report emerged earlier this week claiming Ferrari will call time on their babybath sidepod concept.
According to the Italian edition of Motorsport.com, the Scuderia will bring an upgraded SF-23 to their first home race of the season, the Emilia Romagna Grand Prix, that will include new sidepods.
Additional reporting by Michael Lamonato
But while the report claimed the new design won't look like Red Bull's, Sainz has hinted that it could given the advantage the RB19 has over the distant pack.
"At the moment the Red Bull is superior everywhere," he told the media, including PlanetF1.com, in Australia.. "Superior in qualy, in race, in straight-line speed.
"Superior in medium and low speed corners. They're superior with tyre management, they're superior over the kerbs.
"It shows we clearly need to change something, we need to go onto something very different from where we are now.
"I think extremely good performance at the start of last season made us keep pushing with this concept.
"But I think we realise now that Red Bull have a clear advantage everywhere and that we need to start looking to our right and to our left."
PlanetF1.com recommends
F1 rumours: Ferrari to unveil new SF-23 complete with fresh sidepod design
The two potential headaches hanging over Red Bull in Australia
Jeremy Clarkson's most outrageous F1 quotes: Lewis Hamilton and Max Verstappen be warned
'No fundamental issue, just a very peaky car'
As for his own SF-23, the Spaniard labelled the car "peaky" and, like its predecessor, it's also a tyre-eater which has meant the drivers have to focus on tyre wear rather than being free to race.
"Honestly our analysis from the first few races there's no fundamental issue with the car, it's just a very peaky car, very unpredictable car in the race," he said.
"It eats the tyres quick a lot so we need to improve our package. It's just too peaky and we need to find a way to turn it down a bit which makes the car difficult in the race.
"We cannot race people too much because the car eats the tyres so it doesn't allow you to push in the race to overtake people.
"We need to tyre managed a lot and this means in the race we are a bit stuck, we cannot play around too much.
"We know exactly our weaknesses as I said before, and hopefully this will improve and allow us a bit more flexibility."
The driver says he is "convinced" Ferrari can get it right.
"The good thing is that everyone knows, we know it in the racetrack, they know it Maranello," he said, "and the good thing is that Ferrari has this manpower, this capacity to react.
"If we all push in the same direction I'm convinced we can turn it around."
But, he added, it would "not" be a quick fix.
Ferrari knew in testing there was 'something we didn't get right'
After two races Sainz is fourth in the Drivers' Championship with 20 points, 24 behind championship leader Max Verstappen.
The 28-year-old says Ferrari already knew back in pre-season testing in February that there was something they "didn't get right".
"I think with the change of regulation, the cars becoming slower, we thought that this was normal that the car would become a bit more peaky, less downforce," he explained.
"And we thought the targets were going to be okay and we were going to be fast.
"We got to the first test and we saw immediately people haven't suffered from the change regulations, they are much quicker than last year, and this left us thinking that we clearly have something that we didn't get right.
"The good thing is after our analysis after these two races, we see where the weaknesses is, we know why the car is peaky, we see it on the data, and we are pretty certain we can develop in in the right direction."