Sainz: Red flag would have been 'fairer' in Abu Dhabi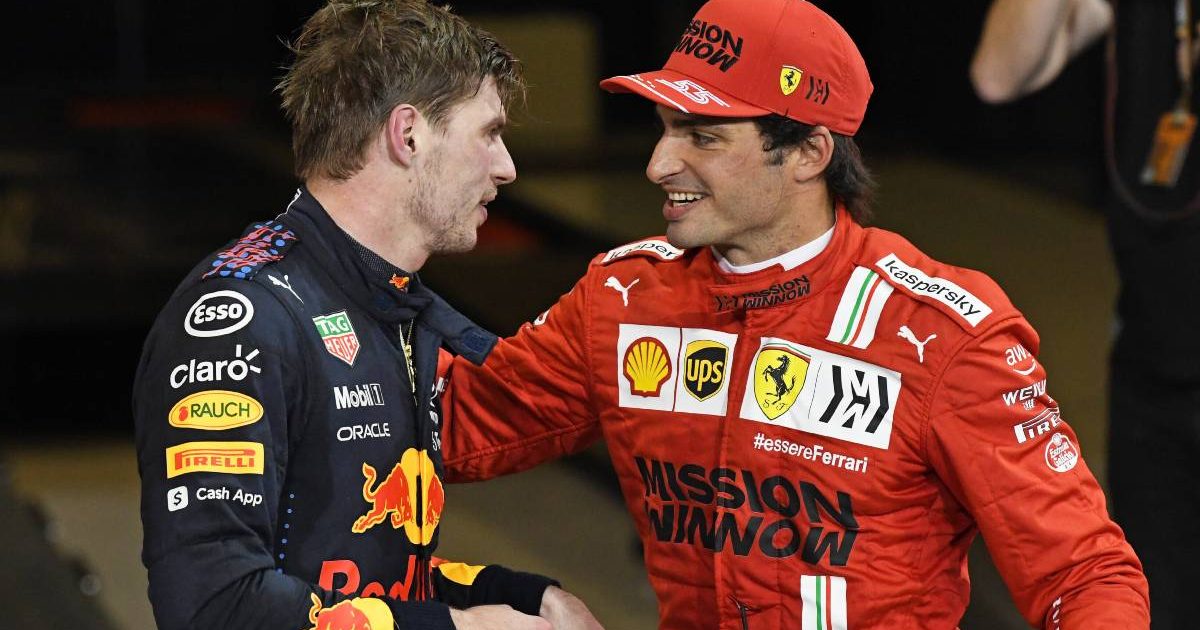 Carlos Sainz believes that throwing the red flags would have been a fairer solution in Abu Dhabi than the Safety Car debacle.
The 2021 title battle went all the way to the final race in Abu Dhabi, where Lewis Hamilton and Max Verstappen entered level on points with one final shot at snatching the title.
Verstappen took pole but Hamilton passed the Dutchman at the start and controlled much of the race from there, seemingly on his way to that record eighth title.
But the whole landscape of the race changed late on after Nicholas Latifi's crash, triggering the deployment of the Safety Car.
Initially, the lapped drivers were not going to be ordered to pass the Safety Car before a restart, but race director Michael Masi then decided to clear only the lapped cars between Verstappen in P2 and leader Hamilton before restarting the race for one final lap.
Verstappen had pitted under Safety Car conditions for fresh tyres, putting them to full effect to pass Hamilton on the last lap and clinch the title, leading to Hamilton claiming that the result had been manipulated.
An FIA investigation is ongoing, while Masi being removed from that role is a very real possibility.
It was not only Hamilton though who lost out in Abu Dhabi, the same could be said for Sainz, who ultimately finished P3 but was denied the chance to attack Verstappen or Hamilton.
In his opinion, red flagging the race after Latifi's crash would have been the better decision.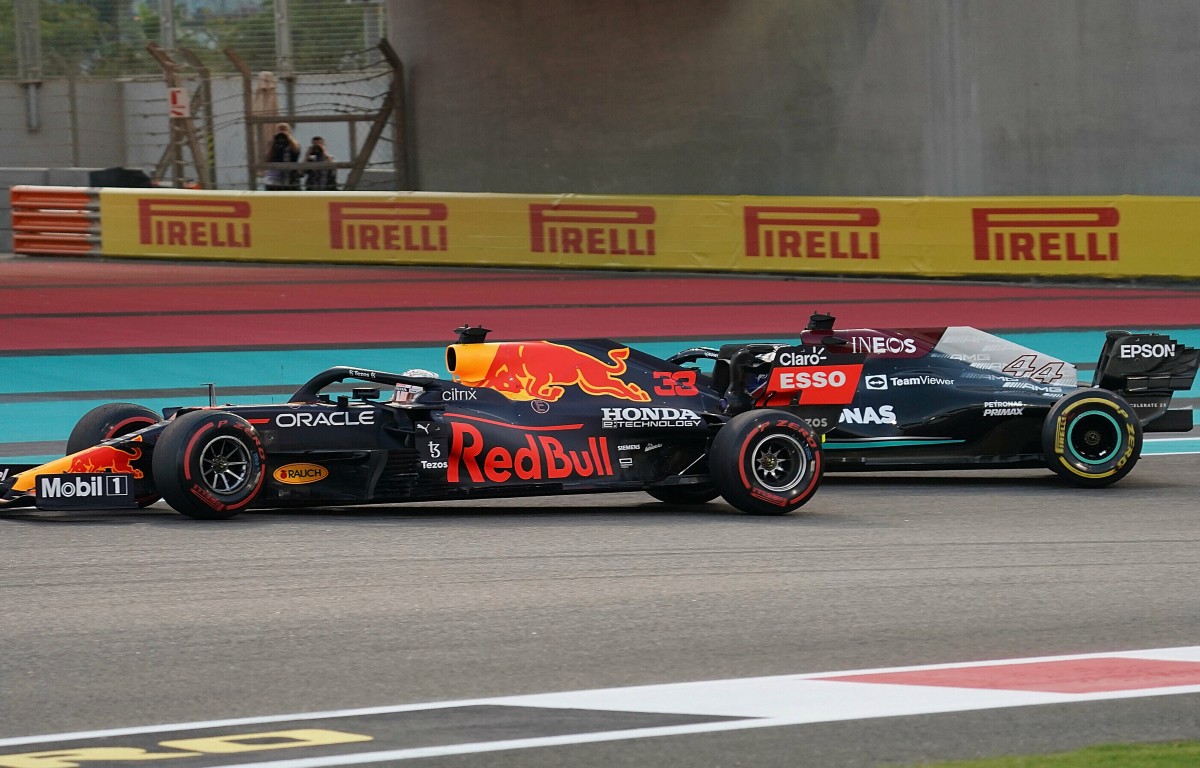 "I would have liked to have been behind them but with the lapped cars I couldn't fight for the first win, especially if they crashed," said Sainz of the Abu Dhabi finish, in discussion with Marca.
"For Hamilton it would have been fairer to have a red flag, maybe it would have been fairer to have a red flag at the end of the race with both of them at the same time, but the regulations don't require it in that context if there is not too much dirt on the track, etc."
So, Sainz believes it is time for a review of the sporting regulations, in particular the consistency of how they are applied, which had been a major talking point throughout the 2021 campaign.
"That's why we have to analyse what happened, because I think it was a bit unfortunate to be in that position," he continued.
"Sometimes the consistency in the application of the rules has been controversial and needs to be reviewed even though not everyone is going to be happy, but I think some of them need to be clarified and make the sport more understandable and consistent."
Hamilton is yet to shut down rumours that he will not take his place on the 2022 grid, those stemming from his very brief post-race interview in Abu Dhabi, where he said "we'll see about next year" in regards to his future.
It is Sainz's hope that Hamilton stays, as he wants to compete against the seven-time World Champion moving forward.
"I hope Hamilton doesn't retire, I want to continue competing with him, he's one of the best in history and I want to continue sharing the grid with him," said the Spaniard.
Sainz's Ferrari team harbour ambitions of victories and even a title challenge in 2022, with the new regulations coming into effect.
Was Masi 'screwed over' in Abu Dhabi finale?
Karun Chandhok believes that Michael Masi was screwed over in Abu Dhabi.