Carlos Sainz thinks the lack of adherence to track limits at last week's 24 Hours of Spa shows circuits have been wrong to discard gravel traps.
The home of the Belgian Grand Prix will have gravel returning from next year as part of an 80 million euros upgrade on the Spa facility, which also includes the construction of a new grandstand at the Eau Rouge-Raidillon area.
Gravel traps have become less prevalent at F1 circuits, especially the newer ones, and at Spa they were reduced to make the track more suitable for motorcycle racing.
The introduction of run-off areas instead meant cars were able to take some unorthodox lines during qualifying for last week's Spa endurance race, with track limits being loosely enforced.
McLaren driver Sainz is a strong advocate of gravel traps in order to preserve track boundaries and the true essence of racing, which he did not feel was being observed at Spa last weekend.
"What the guys were doing, the track they were driving has nothing to do with the Spa track that normally we get to drive," said Sainz, quoted by RaceFans. "So it just shows the circuits, in my opinion, have gone too far.
"I really think a lot of the circuits we go to will end up realising that, together with the FIA, they made some wrong choices by getting rid of gravel, getting rid of grass, getting rid of the natural things that are on track [preventing] the drivers pushing the limits too far and running wide.
"I hope Spa serves as an example for the future tracks that we go to that you cannot keep going in the direction they were going up until now."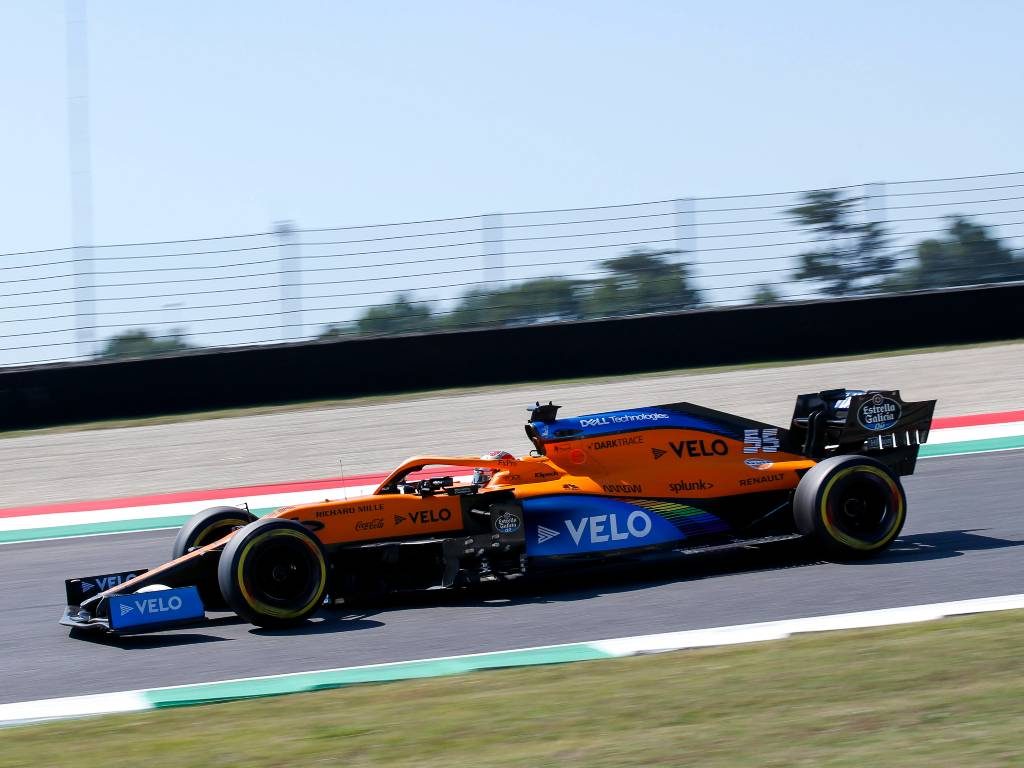 Get your hands on the official McLaren 2020 collection via the Formula 1 store 
In last weekend's Portuguese Grand Prix, track limits were policed in some areas by timing loops which detected whether drivers had run too far wide. These were adjusted between Friday and Saturday to define the edge of the kerb as the limit of the track rather than the white line around the outside.
Sainz said the revision was "much better" for the drivers to be able to judge how wide they could run.
"The white line is too much of a narrow thing for us drivers to calculate at 300kph," he said.
"We simply don't have the extreme capability of nailing every corner into the white line. There's always going to be a mistake and you will go a bit further than the white line.
"The red and white kerb is much easier for us to calculate and to spot on the track when we are doing 300kph to keep one tyre on the kerb because it's a wider line, a wider kerb and it's easier for us to calculate."
Follow us on Twitter @Planet_F1, like our Facebook page and join us on Instagram!