Exhaust failure rules Sainz out of Belgian GP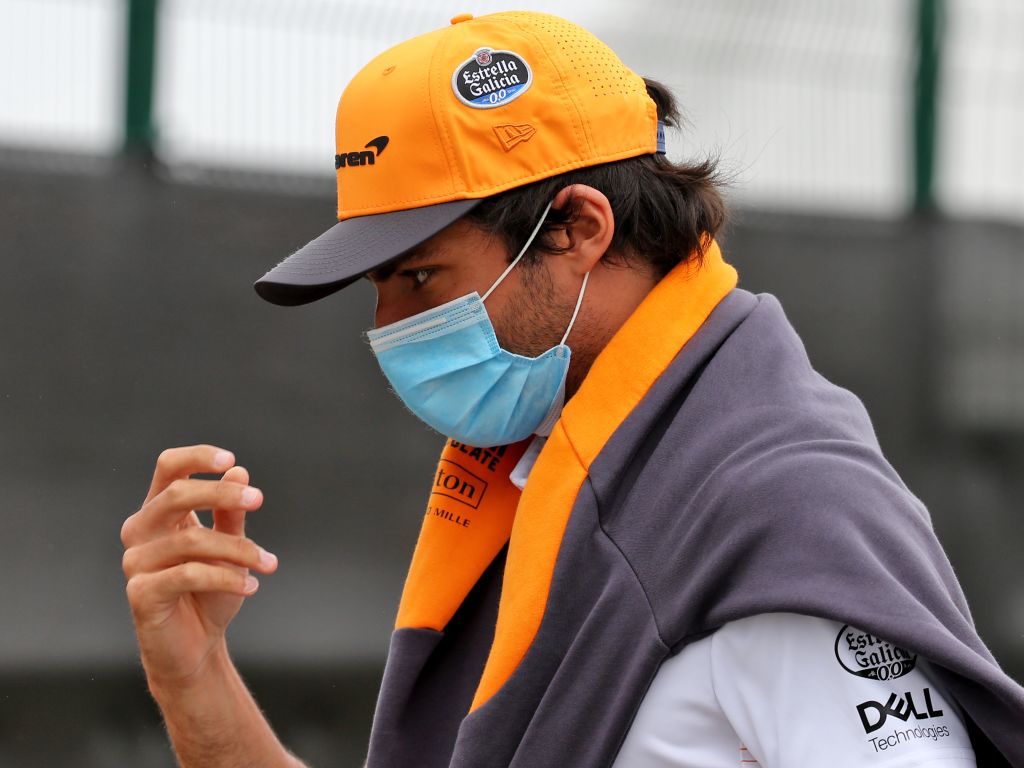 Carlos Sainz's race at the Belgian Grand Prix was over before it even had chance to begin after his exhaust failed on the way to the grid.
Sainz was due to line up from P7 at Spa but the Ferrari-bound Spaniard will have to watch on from the sidelines in Belgium. He reported via team radio that "something was broken" and smoke was seen emerged from the back of his McLaren car.
He headed back to the pits and quickly hopped out of the MCL35, however he was told there and then that it was race over as the helmet and race suit soon came off as he headed back to his motorhome.
Sainz quickly changed before making his way to the front of the grid in support of Formula 1's 'End Racism' message and pay his respects to the late Anthoine Hubert. The Frenchman lost his life following a horrific crash at the F2 race in Spa in 2019.
Unfortunately, @Carlossainz55 will not start the #BelgianGP after an exhaust failure on the way to the grid. pic.twitter.com/xXPYNJDrkk

— McLaren (@McLarenF1) August 30, 2020
Perhaps the Ferrari curse has already struck Sainz. As he prepares to move to the Scuderia next season, he did say the team needs to make a "very, very big step" to head back towards the front of the grid.
"I'm going to be honest, of course I want [to see Ferrari find more power]," said the Spaniard.
"I'll be the first one there in the factory pushing to find more power and I'm pushing everyone as soon as I get there.
"They need to do a very, very big step in order to get back to where we all are but I think if a team can do it, it is Ferrari.
"Ferrari has a lot of resources, a lot of power benches, so I'm sure they are all there at the factory working extremely hard to get the power that they've lost from one year to the other. It's a long way."
Get your hands on the official Ferrari 2020 collection via the Formula 1 store
He said via The Race: "Ferrari is the first one that is not happy right now, and we could see clearly today [Saturday] how much they struggled.
"But I think they've struggled with a bit more than engine, they also had problems with the overall grip of the car.
"But in general I would say that, yes, they need a very big step on the engine. I know how tough it is because it took Renault a few years, it's taken Honda quite a long time also.
"But the fact that Renault is nearly there, close to Mercedes, shows that you can do it.
"I'm sure the factory now is working flat out and hopefully by the time I get there they've improved a bit and then together we can do the next step."
Follow all the action from the Belgian Grand Prix with the PlanetF1 live centre