Sainz 'saved Ferrari's day' with defiant radio call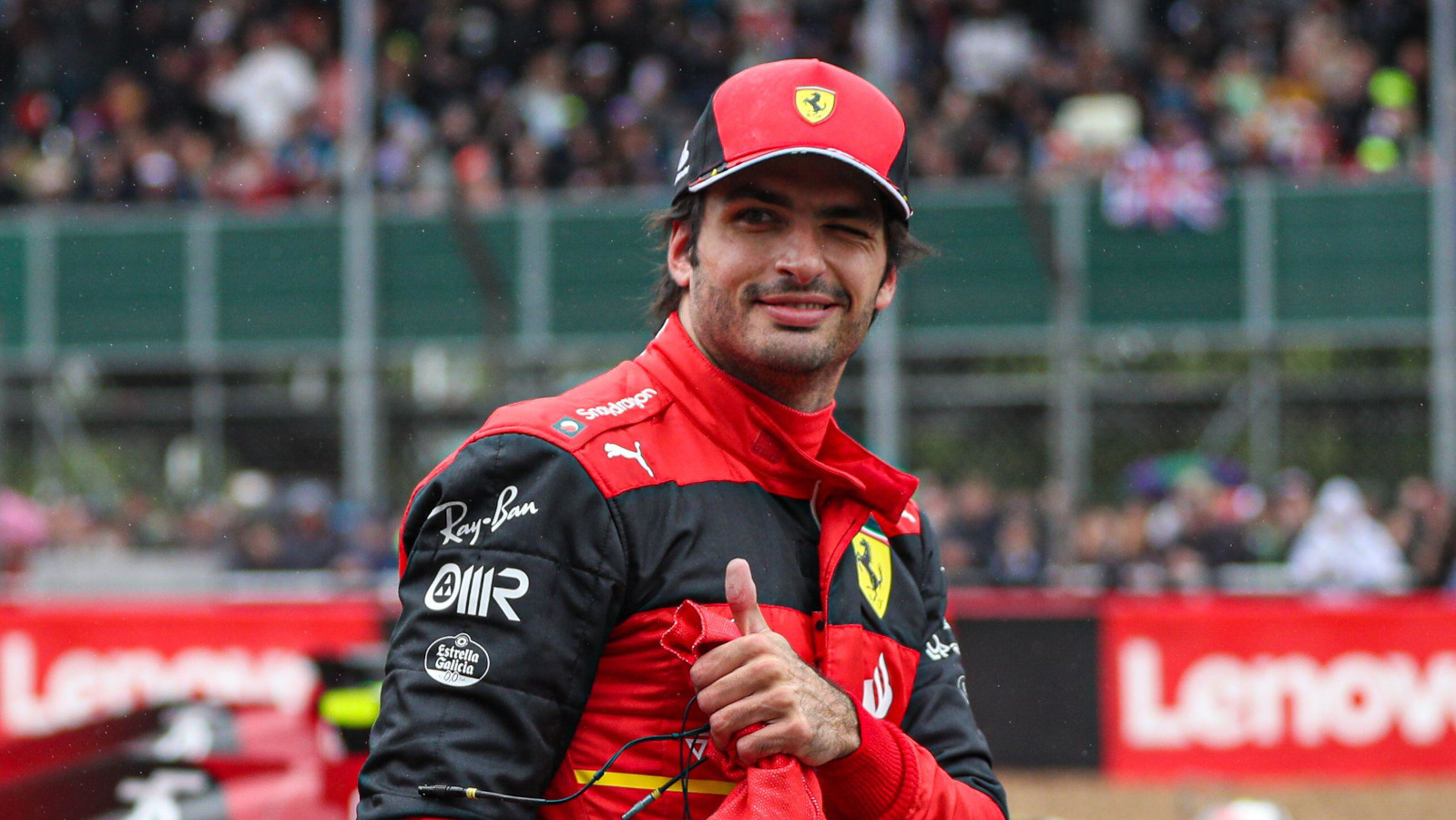 Martin Brundle described Carlos Sainz's decision to go against team orders as one that "saved Ferrari's day."
As the team proceeded to eliminate any chance of Charles Leclerc winning the race, Sainz proved wise in his decision to trust his own instincts and not follow team orders.
He would go on to win his first race at the 150th attempt but also saved Ferrari from embarrassment who at one point looked to have the race tied up.
One of the defining moments of the race came when Esteban Ocon caused a Safety Car meaning Ferrari, and race leader Leclerc, needed to react. They were slow to react though and the Monégasque eventually slipped down the order.
For Sainz though, he was asked to back the pack up and protect Leclerc but was defiant and said he would not be doing that as he believed he could win.
Brundle praised this call and said he was also delighted to see Sainz win his first race.
"Sainz was unlucky not to win in Monaco and Montreal," Brundle wrote in his Sky Sports F1 column.
"Carlos is not at the moment as fast as his teammate Charles Leclerc, but he is extremely tenacious and more determined the further a race goes on. He never gives up and his head is strong.
Could Sainz battle into the championship fight?
Carlos Sainz is only 11 points behind Charles Leclerc. Has he finally got on top of the Ferrari F1-75?
"Leclerc had front wing damage from the opening lap of the restart, and it must be said he was taking some risks in combat.
"After that Leclerc appeared to have the race covered, providing he could do 27 laps on those hard tyres, until Esteban Ocon's Alpine ground to a halt on the old pit straight next to the accompanying pit wall.
"This was clearly going to be a Safety Car and so there was reasonable thinking time, but Ferrari didn't pit Leclerc on his 13 lap old hard tyres and this would leave him very vulnerable.
"It's not working well for him [Leclerc] at Ferrari despite them clearly feeling he is the main championship rival to Verstappen.
"When the team asked Sainz to back the pack up by the maximum regulated 10 car lengths to give Charles some breathing space as he led the restart this was abundantly clear, as was Sainz's response along the lines of 'no, I'm the one on the right tyres and in the right place to win this race'.
"He saved Ferrari's day at that definitive moment, and I'm so pleased for Carlos and his family. And of course, the team."