Carlos Sainz thought he had 'saved someone's life' during unsafe release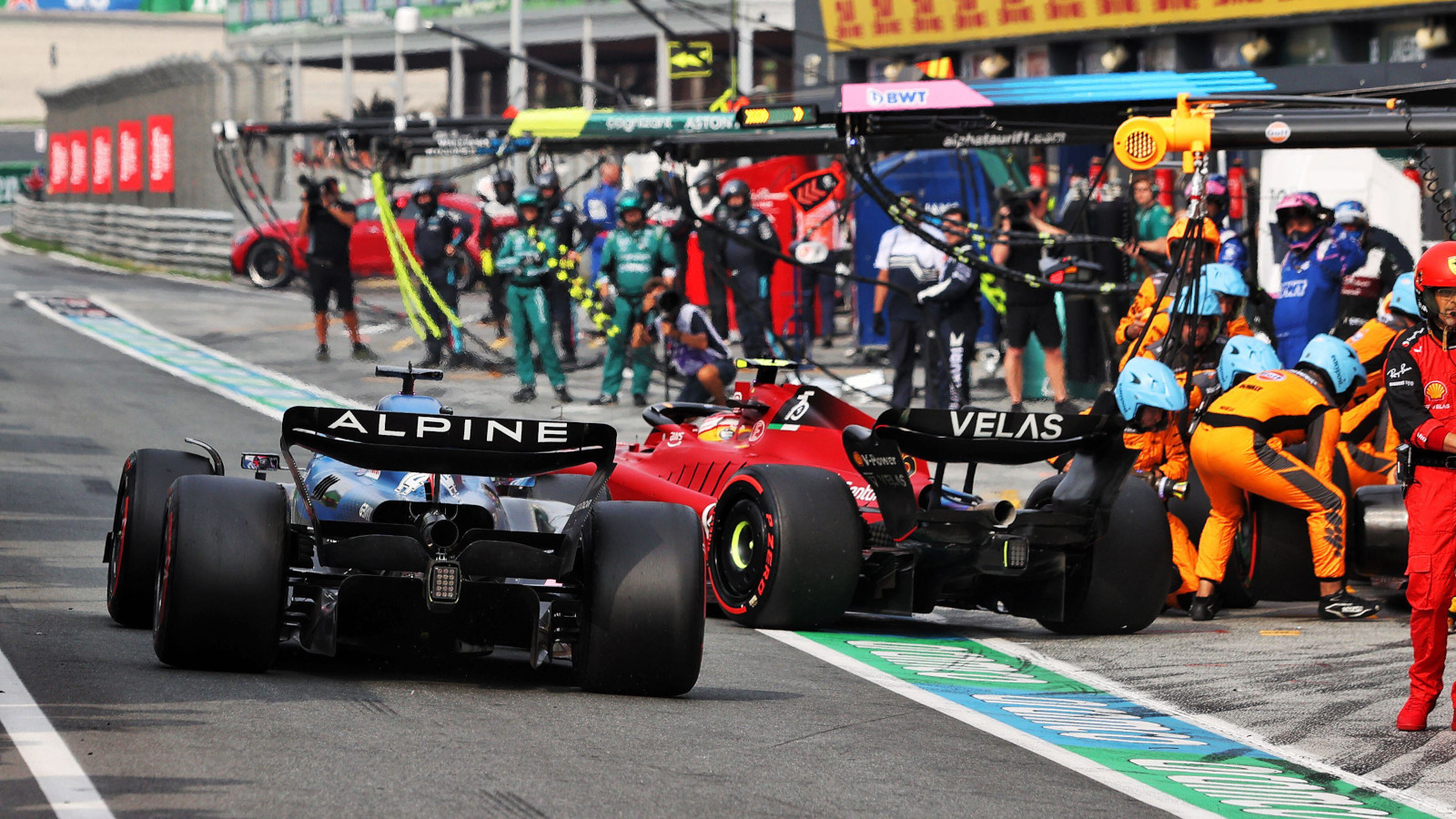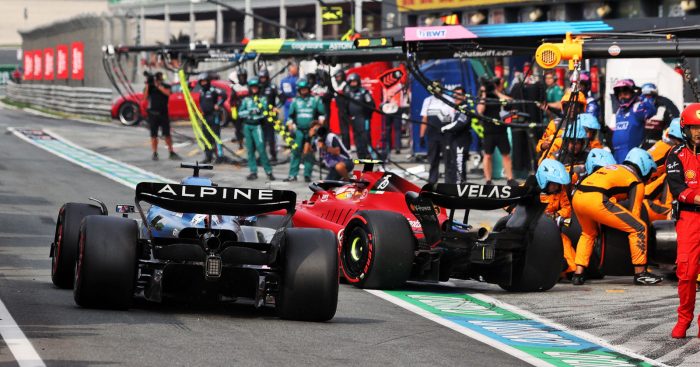 Carlos Sainz disagrees with the FIA's decision to penalise him for an unsafe release at the Dutch Grand Prix, the driver saying he probably "saved someone's life" with his actions.
Stopping under the Safety Car in Sunday's 72-lap grand prix at the Zandvoort circuit, Sainz had two pit-stops to forget.
In the first, he sat stationary for 12.7s as his mechanics did not have his rear left tyre ready when he stopped, and then to add insult to injury Sergio Perez drove over the wheel gun.
His second stop was fine but the third again problematic, this time the driver hit with a five-second penalty for an unsafe release – but one he feels was unjust.
Sainz pulled out of his pit box into the path of Fernando Alonso, the Alpine driver having to slam on the brakes to avoid rear-ending the Ferrari.
Sainz continued on his way, telling Ferrari over the team radio there was nothing wrong with the stop – "it was not unsafe, the other car exaggerated the braking. If they give me a penalty for that it's totally fake."
The stewards did – five seconds which dropped him from fifth to eighth.
The Ferrari driver believes he should be applauded for his actions in that pit-stop, not penalised, as he had to hit the brakes himself to avoid hitting a McLaren mechanic.
"I saw it in the car," he said, quoted by Motorsport.com. "By the time they released me, it was clearly safe with Fernando.
"But then I had to hit the brakes to not hit a McLaren mechanic that ran into my exit line and it was this braking that generated the unsafe release, if you can call it 'unsafe'.
"I was clearly frustrated by it because I thought I had saved someone's life and not generated a dangerous situation."
He added to F1.com: "Because I took avoiding action, they give you a penalty – I find this very frustrating and I will speak with the FIA now because I don't understand it."
🇳🇱 Very tough race. Set up didn't work as expected and we picked damage at the start with Lewis, so we lacked a bit of pace. First pitstop cost us time and got the penalty for unsafe release trying to avoid a McLaren mechanic. We'll focus in Monza.

👉https://t.co/E501SsHtJC pic.twitter.com/1D48yeFL2q

— Carlos Sainz (@Carlossainz55) September 4, 2022
The stewards felt differently, ruling "car 55 (Sainz) was released from the pit-stop position into the path of [Alonso] who had to take evasive action to avoid a collision."
Ferrari team boss Mattia Binotto agreed with his driver that it was a harsh call.
"The five-second penalty cost quite a lot to Carlos," said Binotto. "Honestly, I feel the decision of the FIA, of the stewards, has been very, very harsh.
"The reason is when he came in, [the] McLaren was passing through and we [held] Carlos in the pit position because we knew it would have been unsafe to release at the time. We waited to have the right space and we believe the space was there with the Alpine coming, so that's why we released him.
"What happened after is he had to slow down almost to stop, because the pit crew of McLaren was going around the car and in order to be safe with the mechanics he almost stopped – having as well an anti-stall coming in, losing him time, and then it was [too] late.
"But the release itself was not unsafe. The release was safe, the way Carlos acted was safe, that's why it seems the overall decision was harsh."