Carlos Sainz believes Sebastian Vettel is without a doubt one of the greatest drivers in the history of Formula 1.
The German became, statistically, one of the most successful drivers ever during his time with Red Bull as he won four consecutive World Championships.
Since leaving for Ferrari at the end of 2014 though, he has failed to add to his tally, losing out in title fights with Lewis Hamilton in 2017 and 2018.
What's more, his reputation has taken a big hit in recent times as Charles Leclerc comfortably outperformed Vettel in their two years together and he has continued to struggle at Aston Martin.
Nevertheless, Sainz, who replaced him at Ferrari, is still certain he is one of the best ever.
"I have known Seb for many years and in my career, he has always been a point of reference for me," the Spaniard told repubblica.it.
"I spent endless hours in the simulator at Red Bull Racing while he was winning the World Championship and I learned a lot from his way of doing, both on and off the track.
"He is definitely one of the best drivers in the history of this sport and I will always consider him a role model to follow in many respects."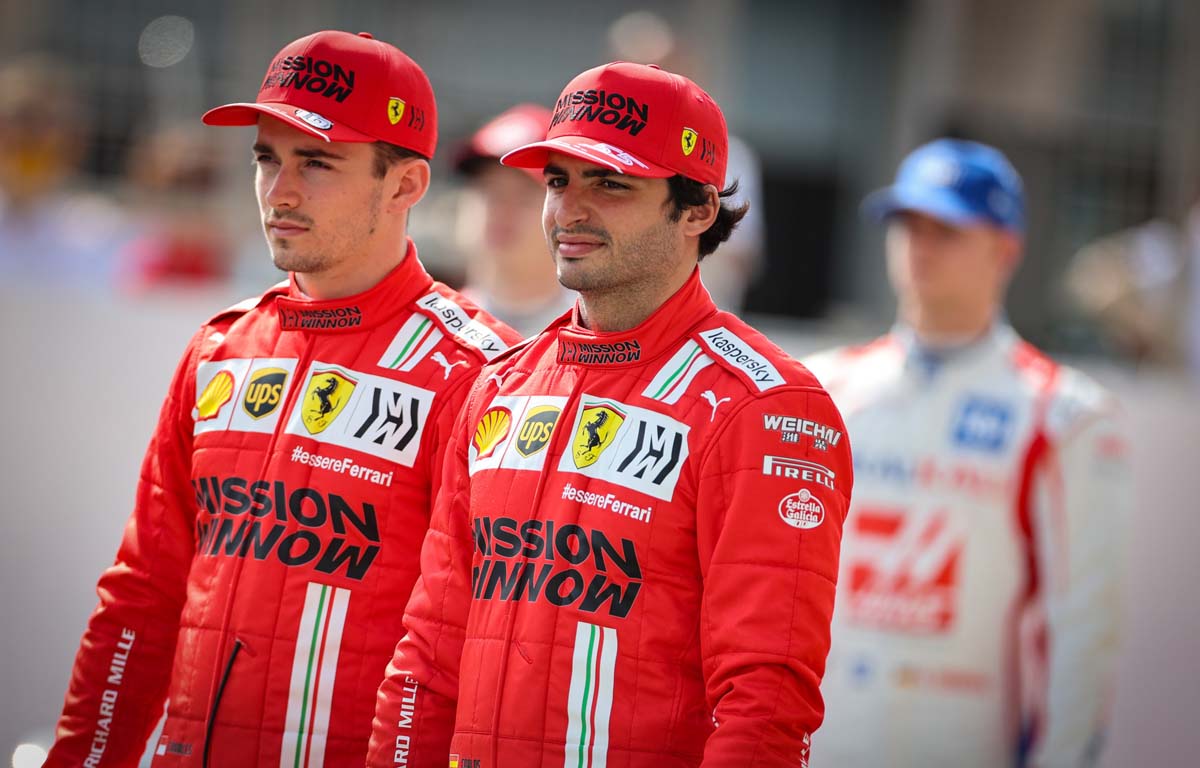 Kit yourself out in Ferrari colours via the official Formula 1 store
In Vettel's defence, Leclerc has proven himself one of the best drivers on the grid in his three seasons and one of the most formidable team-mates around.
Sainz now faces the challenge of going up against him, but is not worried about doing so.
"This is Formula 1," he added. "The 20 best drivers in the world are here and inevitably you will have to compete against them if you want to become world champion, even if they are team-mates.
"It's part of the game. If you are afraid of going against any driver, this sport is not for you."
It is not the first time Sainz has shared the team with a top driver as he and Max Verstappen were team-mates at Toro Rosso.
Reflecting on being a part of Red Bull's junior programme, Sainz says the competition between all the young drivers was healthy.
"The competition was continuous but in a healthy way," he said.
"You want to prove yourself at all costs and every time you get into the cockpit, you want to beat the others.
"Knowing how hard it is to get a seat in Formula 1, you always fear you won't make it. But if you commit yourself, believe in your talent and work hard, the fears go away and you focus on giving the best of yourself."
Follow us on Twitter @Planet_F1, like our Facebook page and join us on Instagram!