Sainz explains the things that make him angry
Carlos Sainz has been revealing what makes him angry – including the incident that left him the most furious during the 2020 season.
The Spaniard is a relatively placid character but, like any top sportsman, he knows when he has let himself down and that is when the blood starts to boil.
On the whole, 2020 was a positive year for Sainz, who knew when the delayed campaign began in July that he had a move from McLaren to Ferrari in the bag for the following year.
His 'bromance' with team-mate Lando Norris continued and the duo combined effectively to earn McLaren an eventual finishing position of third in the Constructors' World Championship.
But the 'bronze medal' was jeopardised at Sochi in September, which Sainz has revealed was the last time he became very angry.
Asked to specify when that occasion was, he told Soymotor: "I think it was Russia 2020. I was very angry with myself, I'm not going to lie.
"I hit the wall by myself. Imagine the anger. I remember that night I had a hard time sleeping."
The incident occurred at Turn 2 where Sainz, who had started in P6, ran wide and in trying to rejoin the track by weaving through the marker boards, clipped the wall and spun back onto the circuit with the car sustaining damage that ended his race.
Carlos Sainz's Ferrari merchandise is available via the official Formula 1 store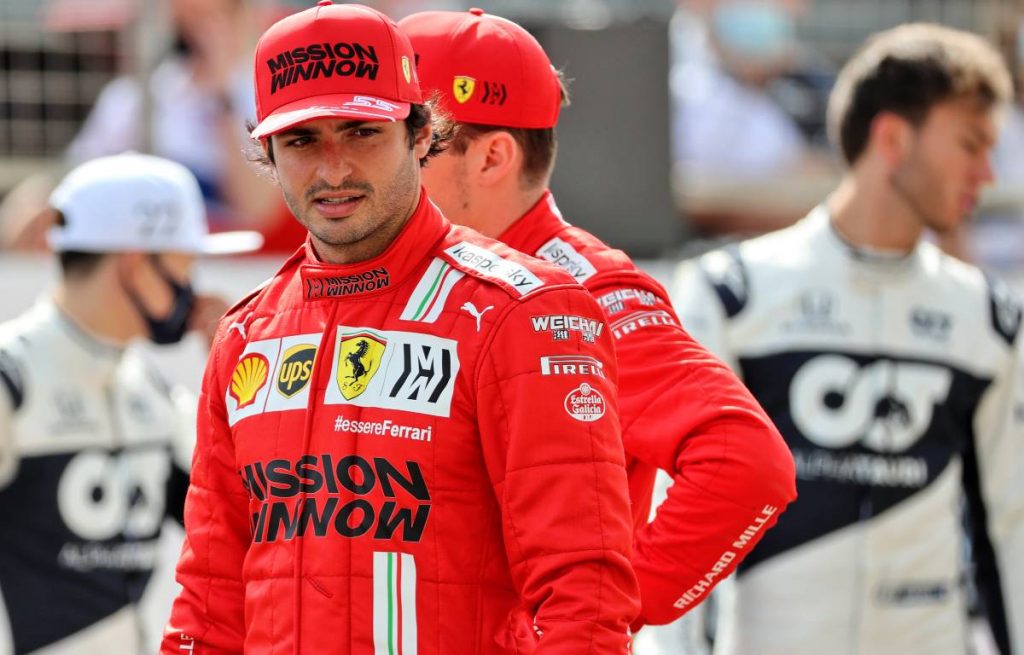 Sainz, 26, said he tends to deal with anger by himself rather than imposing it on others.
"I don't usually take it out on people. Maybe I'm a bit shy in that sense," he added. "It's hard for me to be confrontational, to get angry. Unless I have very strong reasons, I don't jump. I try to think things through twice."
But in terms of life away from the track, he finds himself getting angry at his own perceived over-usage of his mobile phone.
"There are many times when I regret the amount of free time I waste on my mobile phone," he explained.
"The amount of free time we waste nowadays with our mobile phones. This is something that makes me angry because it's something I would love to change, but then you are too lazy to change it. It even makes me feel bad to talk about it."
Asked how he would like to improve as a person, Sainz returned to that particular issue.
"I think the mobile phone thing," he said. "To be less dependent on technology, just a little bit."
Follow us on Twitter @Planet_F1, like our Facebook page and join us on Instagram!