Sainz brands awarding of points 'absolute nonsense'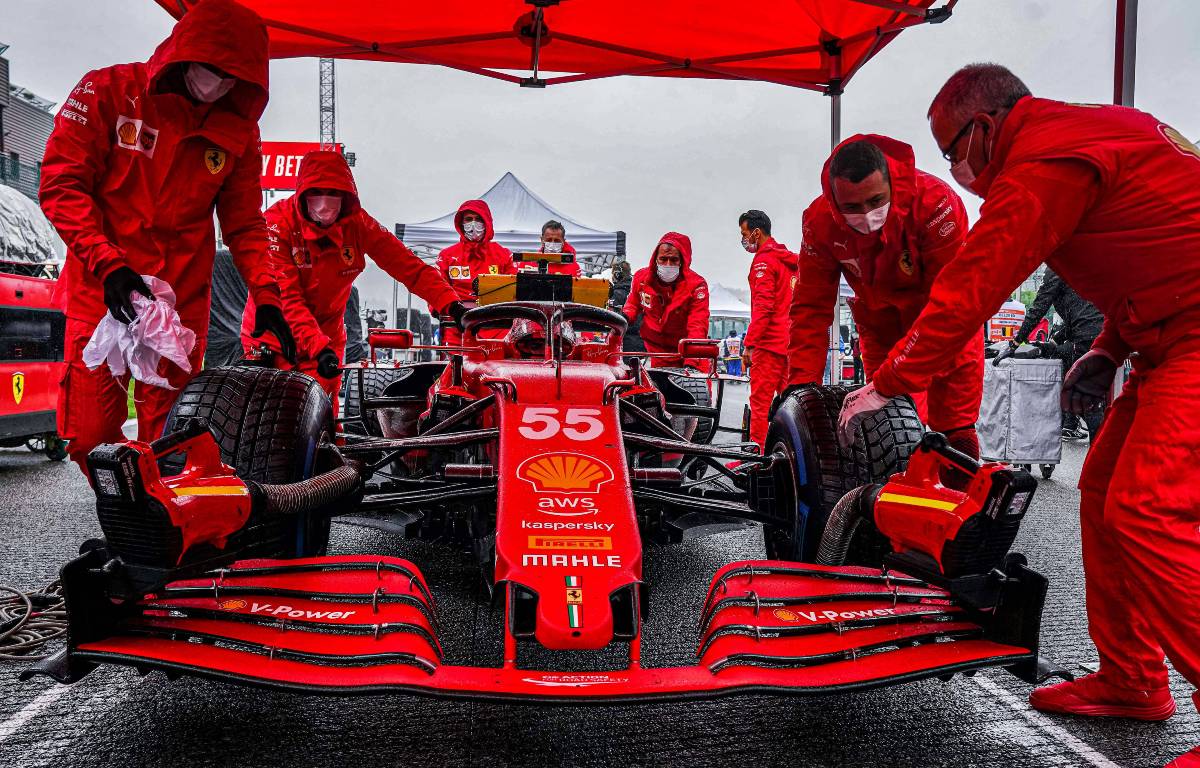 Carlos Sainz has reaffirmed his dissatisfaction over half-points being awarded to the top 10 at the Belgian Grand Prix.
The Belgian Grand Prix generated a great deal of controversy, with a race result decided from a Grand Prix which featured no racing at all.
With the persistent heavy rain meaning that a window could not open up to safely get the race underway, the cars ventured out behind the Safety Car to complete the mandatory couple of laps for a classification to be created.
From there it was back to the pits as the red flags returned, with confirmation arriving shortly after that the race would not be restarted.
A podium ceremony still took place for the top three, and half-points were awarded to P1 down to P10.
Classified P10, that meant Sainz scored half a point, not that he was happy to receive it.
"If [the start] was done just with the intention of awarding points, then I think it's absolute nonsense," he told reporters at Spa-Francorchamps.
"I don't think we should do any laps just to alter the final result of a race.
"If it was done with the intention of actually running and re-starting the race, then yes, which brings me to the next point, which is how far into the race you call it a race?
"If there were actually no race laps, no competition, why should points be given and any result be given, because there was basically no race, I didn't race, so I didn't deserve the half a point I got, so I don't know why I got it."
Race will not resume ❌

It's @Charles_Leclerc P8 and @Carlossainz55 P10.

We are very sorry for the fans, safety comes always first 🙌#BelgianGP pic.twitter.com/K70vXXF18U

— Scuderia Ferrari (@ScuderiaFerrari) August 29, 2021
Carlos Sainz's Ferrari merchandise is available via the official Formula 1 store
Race winner Max Verstappen believed there was an opportunity to get the race going, that being at the originally-scheduled start.
But contending with the spray and mist all the way back in P11, Sainz promised that starting the race as planned would have been impossible.
"From P11, there wasn't, at any point during today, I saw it ready to start," he confirmed.
"Trust me, if there would have been the smallest of windows, I would have been the first one on the radio telling them to start."