Sainz 'proud' of dad's historic Dakar stage win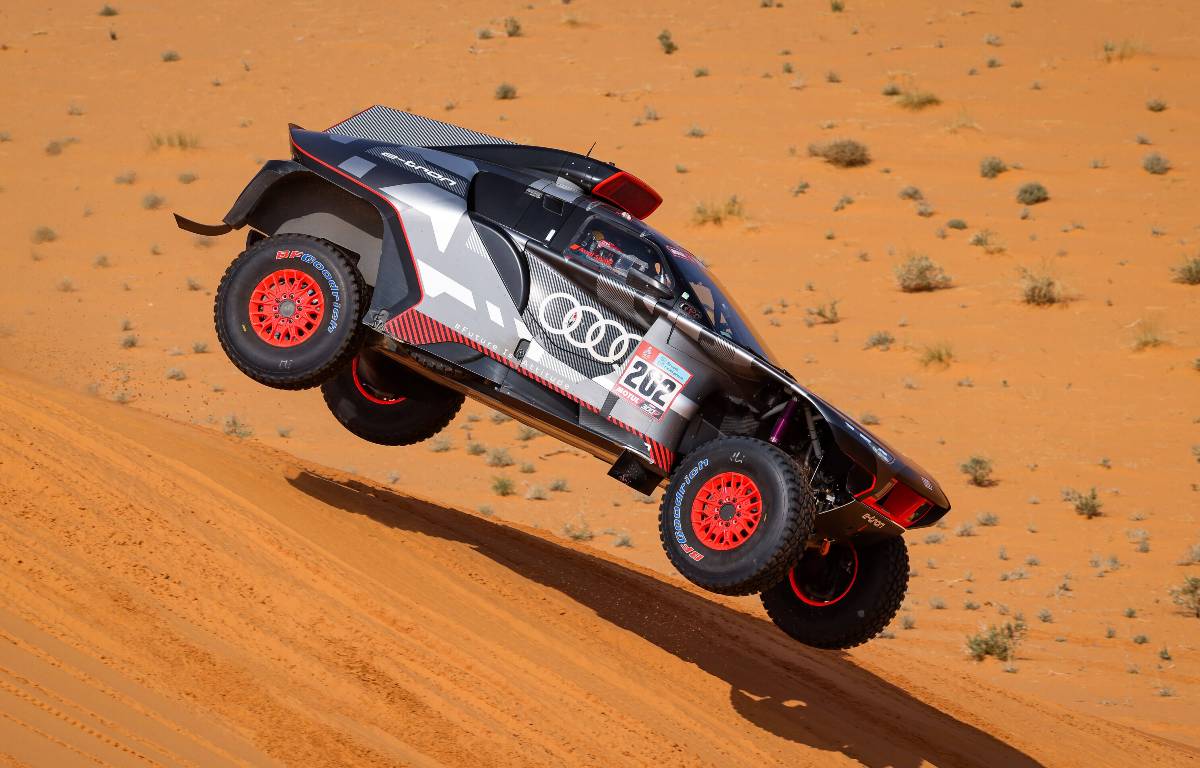 Carlos Sainz jnr has saluted his father for a "special" Dakar Rally stage three victory after a dreadful start to the event.
The 59-year-old Spaniard, driving for the Audi Q Motorsport team, had arrived in Saudi Arabia seeking a third overall triumph in five years.
But those hopes were all but ended when the two-time former World Rally Champion dropped two hours in the classification when he got lost on day two.
Sainz was highly critical of the event's organisation and even suggested he and other competitors might have been deliberately misdirected.
"Either we are all very stupid or something happened there," Sainz senior told Marca. "We thought we were wrong and we went back and forth several times. There were countless cars, bikes and quads doing the same thing.
"We did not understand what was happening. How many people were lost? I am very disappointed. If this is how the Dakar wants to do it, on the second day of the event…to have this happen, it's a shame."
But compensation awaited Sainz when he won stage three, which finished in Al Qaysumah, recording the fastest time in the Car category by 38 seconds.
As his son, Ferrari driver Carlos Sainz junior, tweeted, that made it 40 Dakar stage wins for his father but the first by anyone with a hybrid electrically-powered car.
"I know this one is going to feel special for him," said the 27-year-old. "A lot of hard work behind the scenes. Congrats!"
Proud https://t.co/UUevlP9p2b

— Carlos Sainz (@Carlossainz55) January 4, 2022
He later added the word "proud" to a tweet featuring a video of Sainz senior and his co-driver, Lucas Cruz, arriving at back at the team's overnight base to a round of applause.
"Today is an important day, especially after what happened on the first day and if you had told me 12 months ago I would have doubted," Sainz senior told Marca.
"But I am very happy to help the Audi team to achieve this historic victory with so much hard work behind it. They were expecting it and now they are very happy because they were really looking forward to this first win.
"There is a bit of a bitter taste – I don't talk about it anymore but I maintain it is a shame. The only thing we can do is to have fun, recover positions and see how far we get."
With the rally running until January 14, Sainz has worked his way up to 26th overall in the Car category with Sebastien Loeb, the nine-time former World Rally Champion, sitting second behind leader Nasser Al-Attiyah of Qatar – who holds an advantage of nearly 38 minutes as he seeks a fourth triumph.