Sainz's sprint fightback 'easier' than expected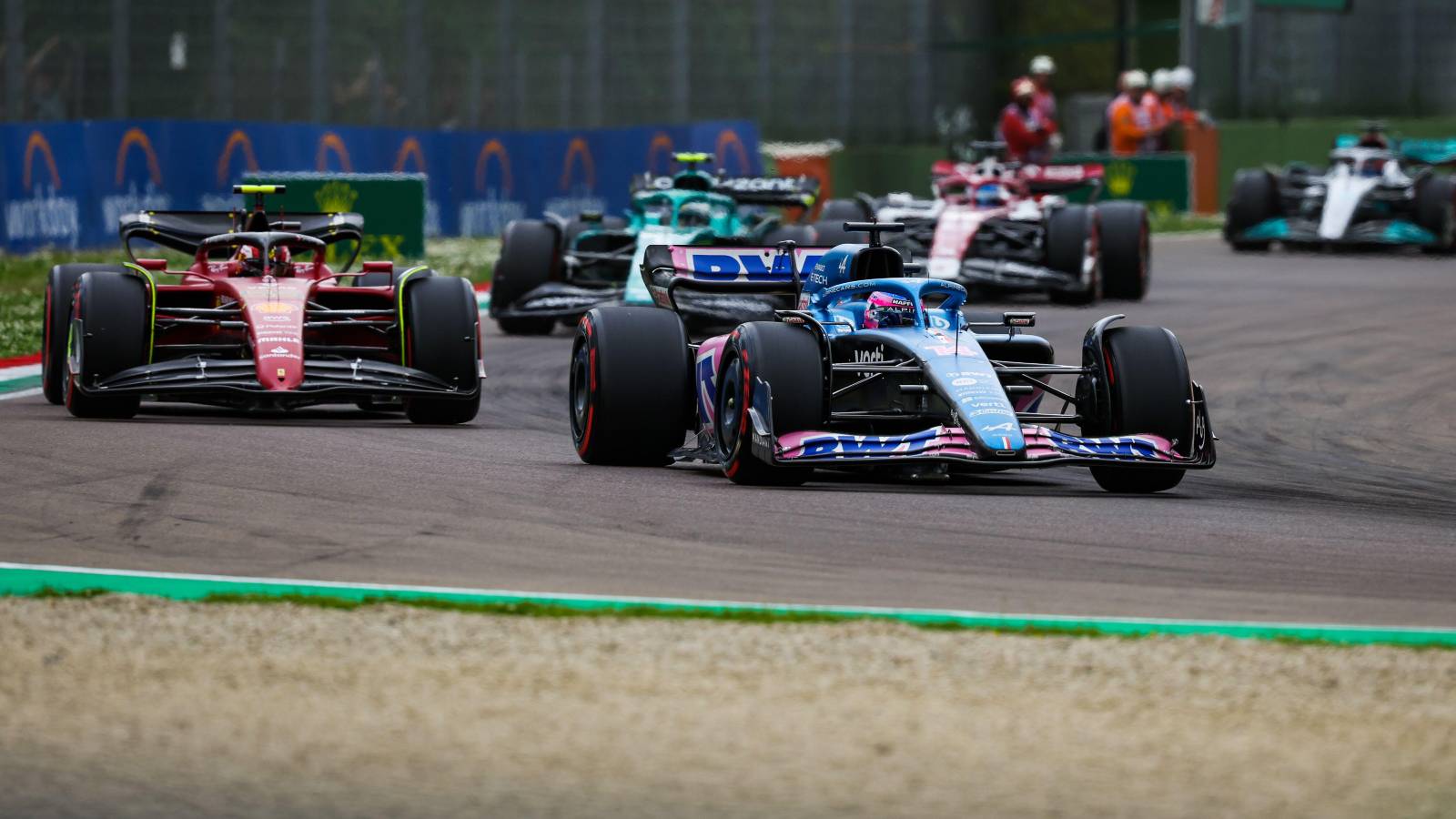 Carlos Sainz felt his fightback in the Imola sprint was easier than he had expected thanks to the new generation of cars.
The Ferrari driver had crashed out of qualifying at the Emilia Romagna Grand Prix, leaving him to start the first sprint of 2022 from P10 and in need of a solid recovery drive to rescue his race weekend.
And that is exactly what he did, recovering to P4 by the end of the 21-lap sprint, moving back up to P2 in the Drivers' Championship ahead of George Russell and securing P4 on the grid for the grand prix.
This was the first sprint to take place since Formula 1 overhauled the regulations for 2022, designed to make following easier.
And that, Sainz believes, allowed him to make up more places than he would have expected to have done so in the previous cars.
An impressive recovery by the Smooth Operator! 🔥

Well done, @Carlossainz55 💪#ImolaGP #F1 pic.twitter.com/W8tvTUDXAM

— Formula 1 (@F1) April 23, 2022
"It was maybe even a bit easier than I thought," he told Sky Italia.
"These cars maybe help doing these overtakes, to tell the truth, because with last year's cars it would have been more difficult, but with these cars you can follow more easily.
"I was comfortable with the car. In FP2 I learned what I had to do to drive better. It's been a good sprint race, but I still lack something."
Nonetheless, Sainz did the best job he could by finishing P4, which means he is in the mix in the Ferrari-Red Bull scrap at the top.
"Today we couldn't do more than this," he admitted.
"Ending P4 puts me in the fight for tomorrow, where we want to be. Tomorrow everything can happen – it was a nice comeback.
"Tomorrow we will be two against two with Red Bull, that's the important thing."
Sainz's team-mate Charles Leclerc snatched the lead from Max Verstappen at the start of the sprint and looked comfortable for much of it.
But in the closing stages, Leclerc's tyres began to drop off, allowing Verstappen to close in and overtake, thus taking P1 and putting himself at the front of the grid for the Emilia Romagna Grand Prix.
Sainz, though, says Ferrari have an idea to try and negate the advantage Red Bull had with tyre degradation.
"We saw in the dry Red Bull are a bit faster this weekend, they have less tyre degradation and this makes them go faster in the second half of the stints," Sainz explained.
"But we will try something for tomorrow. We will fix the car to see if we can fight them.
"We learnt the most important thing, that we have more front graining than Red Bull, and if we want to fight them tomorrow we have to fix this if we want to win."
Additional reporting by Luca Brambilla
Ferrari 'fear' Red Bull more than Mercedes
Ferrari boss Mattia Binotto said he fears Red Bull more than Mercedes this year, and he's arguably right to do so.