Sainz Sr's presence 'not necessary' with Carlos' improvements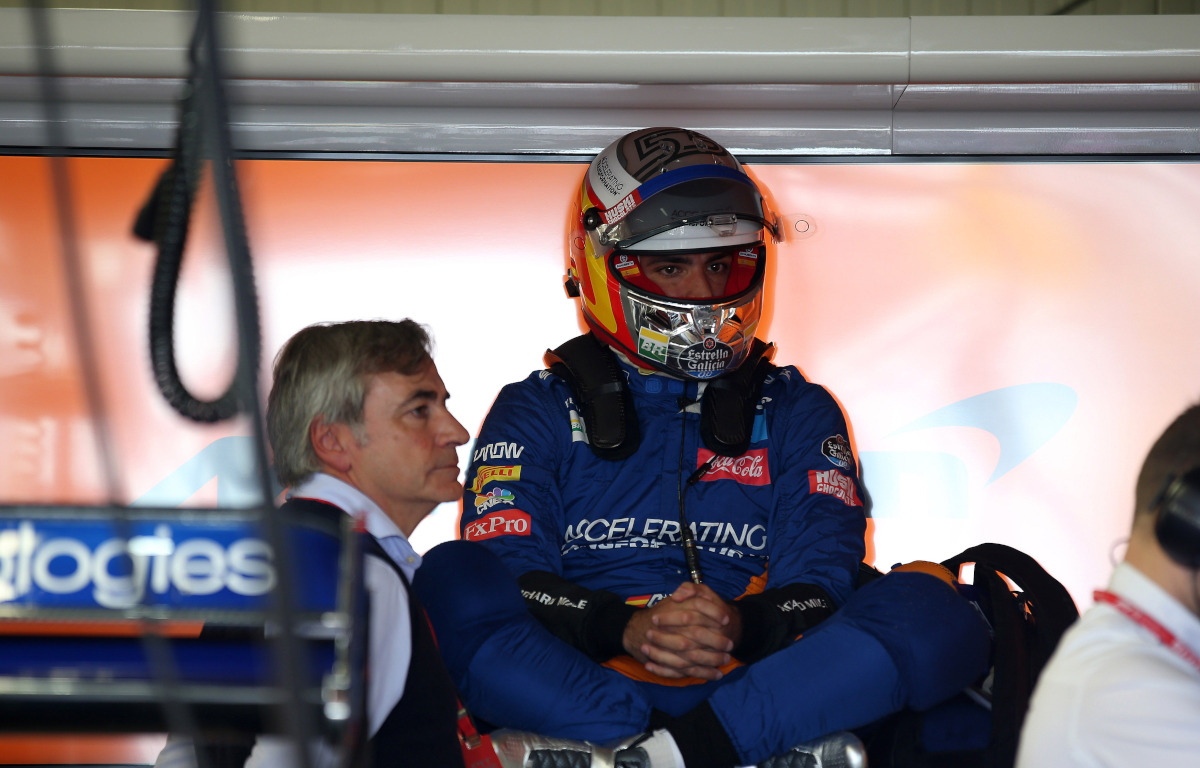 No longer a regular in the paddock, Carlos Sainz Sr says Carlos Jr knows his "phone number" if he needs to talk, but that this is "his life, his challenge, his passion".
Sainz Sr. was often seen watching his son race around the Formula 1 circuits, a regular during his Toro Rosso, Renault and McLaren days.
The pandemic altered that pattern last season as fans, and family, weren't permitted as Formula 1 bosses made a concerted effort to keep the numbers down.
Sainz Sr, though, has been spotted at two races this year, present for the season-opening Bahrain Grand Prix and he was again watching on in Hungary.
That meant he got to see Carlos Jr take his second top-three result for Ferrari, even though he wasn't on the podium with his P3 only confirmed hours later when Sebastian Vettel was disqualified.
Speaking to Motorsport.com, he said: "I always knew that with the passage of time I was going to attend less and less races, as has happened since he got to Formula 1.
"Every year I came to fewer races. Last year I did not go anywhere with Covid. I think this year I have gone to two or three races.
"He knows my phone number. Obviously, we talk basically every day at the end of the day. But my presence is not necessary, and if I come, it is only for the pleasure of being there and observing.
"I think he knows what he has to do, and it is his life, his challenge, his passion. He has to make his own way."
Confirmed P3 🏆!! My second podium for @ScuderiaFerrari and super happy for the entire team after all the effort we have put into this first part of the season. It comes (again) in a non-typical way….but cheers 🥂!! FORZA FERRARI
–#Carlossainz pic.twitter.com/fEcEisXDp6

— Carlos Sainz (@Carlossainz55) August 1, 2021
Carlos Sainz's Ferrari merchandise is available via the official Formula 1 store
As for Carlos Jr's Hungarian podium, his second with Ferrari, his father said: "I am happy for him, proud that he is doing well.
"I was sure he had the ability to adapt quickly to the car, but obviously Leclerc's challenge, Charles is a very fast driver. But I think he has gone step by step. The good thing about him is that he is improving every year, every time he learns, he tries hard.
"Carlos and Charles are working very well, they are putting pressure on each other. For now, what I see from the outside is all positive. He is happy. of course he is still waiting for a perfect weekend, as he said, but it will come."
Looking ahead to next season the rally champion is hoping Carlos Jr's ability to adapt to a new car this season with Ferrari will be a sign that he will be one of the first to adjust to the all-new 2022 cars.
"I am confident that he can still improve," he said. "And of course next year's regulations are going to be different, so the drivers will have to adapt to a completely new way of driving Formula 1 cars.
"It is going to be a huge challenge. The difference is that, of course, you will know the team much better than this year, all the engineers, how they work. Ferrari is a great team, they are recovering, they are improving, they have taken a big step from last year to this year."