Carlos Sainz reveals he would only be starstruck meeting one person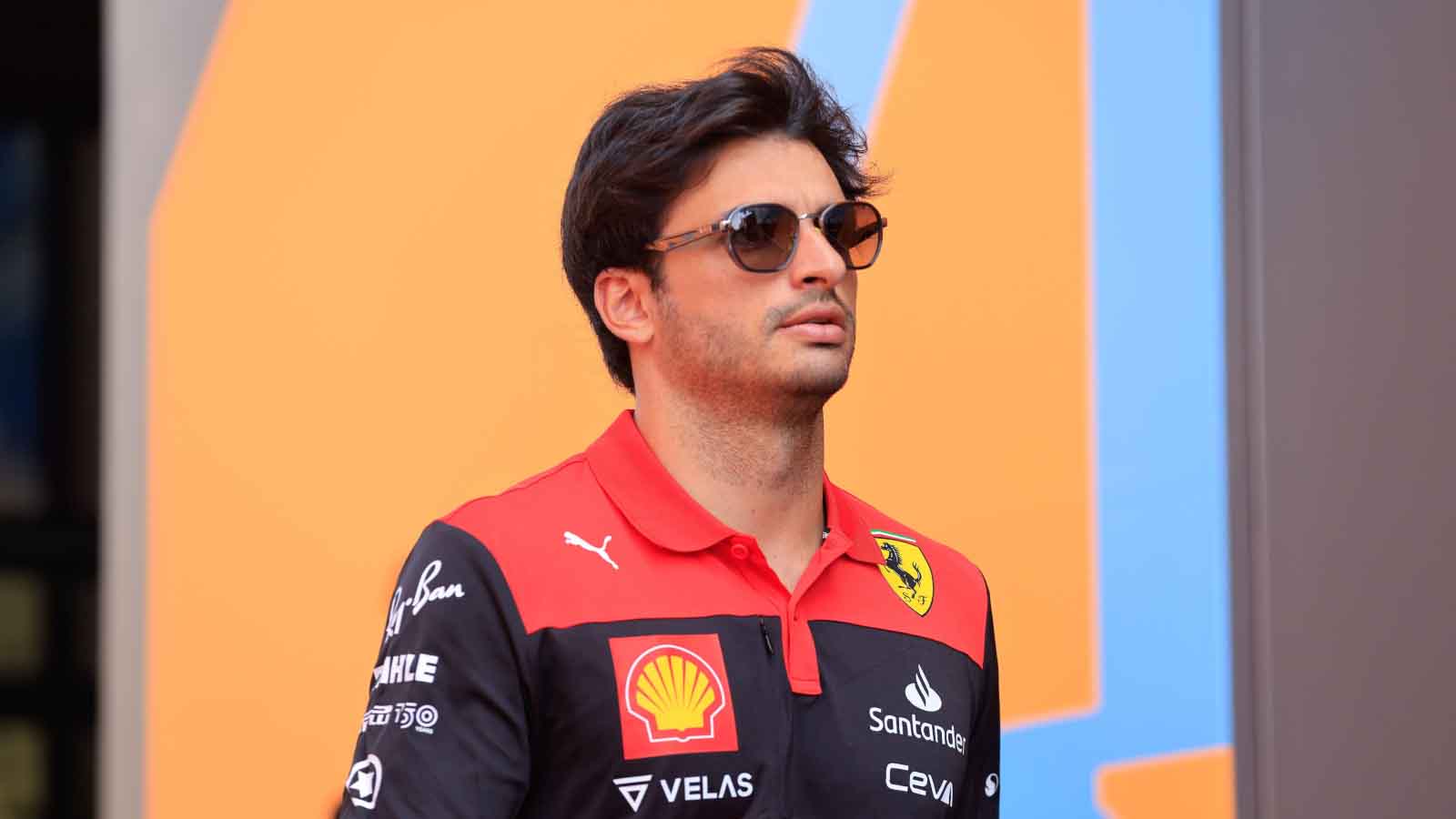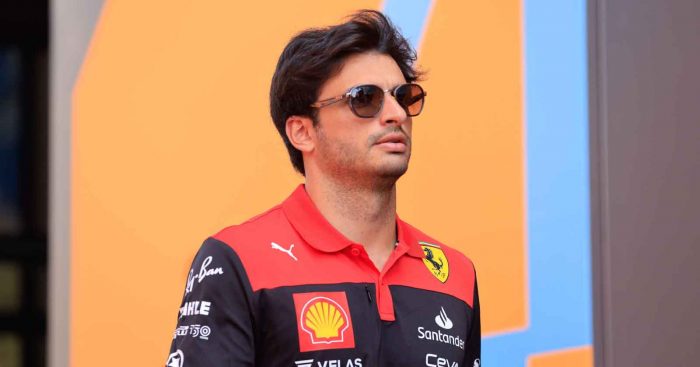 Carlos Sainz has said the "charisma" of Tiger Woods is part of the reason why he would make him "nervous" if they ever met – adding that the golf legend is the only person who would make him feel that way in person.
Sainz, a keen golfer himself, spoke about the widespread impact the golfing legend has had on his sport, with Woods' 15 major titles putting him second on the all-time list, behind only Jack Nicklaus.
But having been a worldwide sensation when he broke through into the professional ranks in the 1990s, Woods was at the forefront of the game as its popularity increased, with large crowds following him around courses in tournaments he plays to this day.
The Ferrari driver said these factors go some way into making him a one-off in the sporting world, and he hopes to eventually meet him face to face.
"It is the aura he has around him, the charisma. He is a guy that changed the history of his sport completely," Sainz explained to the New York Times.
"For me, I always look up to people that create a point in the history of their sport that changes that sport forever, and Tiger is the one that, for me, changed his sport the most of any other athlete in the world.
"Even now, you can just see he creates something around him every time he walks around a golf course that no-one can explain, and everyone wants him to win.
"After all the polemics he has been through, 99 per cent of people still want Tiger to win. Tell me an athlete that has this aura. No one.
"For me, it's a case study because it's something super interesting how someone can create so much charisma that everyone wants you to win, even if you've made a lot of mistakes.
"I find him a very interesting character that hopefully one day I'll be able to meet because he's a great hero."
Being in the position he is has opened doors for Sainz in terms of who he has been able to interact with over the years, having met and competed against legends of Formula 1 and other sports.
But despite that, he singled Woods out above the rest.
"He's the only guy that I think I would be nervous meeting," Sainz stated.
"It sounds strange that I say that. I've met Rafael Nadal, I met Michael Schumacher back in the day, and many, many others, but Tiger I think would impress me."
Read more: Five key takeaways from the announcement of the F1 2023 calendar