Sainz no stranger to replacing champions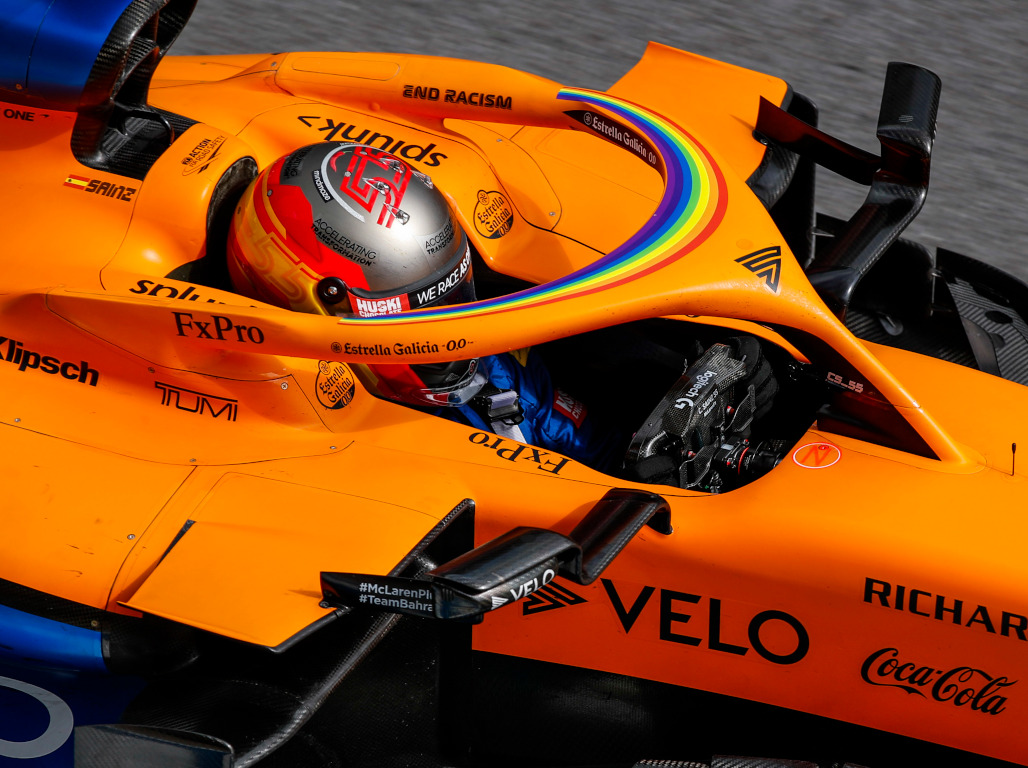 Carlos Sainz concedes it will be a "challenge" succeeding Sebastian Vettel at Ferrari but he showed he can do it last year when he replaced Fernando Alonso.
Sainz joined McLaren at the start of the 2019 season, replacing double World Champion Alonso.
The Spaniard succeeded in doing what Alonso could not, putting McLaren on the podium for the first time in five years.
"It's going to be very difficult to succeed Seb but at the same time I was in McLaren succeeding Fernando Alonso, a two-time World Champion with a lot of experience also," he told AFP.
"And I could do the job so at least the confidence is high."
Next year it will be Vettel who he is replacing.
Ferrari announced back in May that Vettel would be leaving Maranello at the end of this year's championship with Sainz stepping in as Charles Leclerc's new team-mate.
The 25-year-old has signed a two-year deal to race for Ferrari.
He added: "It's always a challenge to succeed a four-time World Champion with the experience of Sebastian.
"I think he is one of the best drivers in F1 still and he will go down in history as one of the best.
"He has always been my reference. I grew up in the junior team and I have always wanted to emulate Sebastian for a career."
The Spaniard, who began his Formula 1 career in the Red Bull family with Toro Rosso, believes he is up for the challenge and the pressure that comes with racing for Ferrari.
Last season Vettel and Leclerc were firmly in the headlines, especially the German, as the world's media picked on every mistake made by the two.
Mark Webber reckons that "wore" Vettel out.
Sainz believes he will be able to cope with it.
"The atmosphere is different but for sure I am going to realise at some point that there are more people watching me because I am in Ferrari next year but I don't mind it," said Sainz.
"Last year, sometimes, no one saw me on the TV! So I don't mind having a bit more attention, I am not going to complain.
"But I was also surprised to see how much Ferrari was watching me."
But while Sainz is relishing his future with Ferrari, for now he is a McLaren driver. And one that is hoping to beat Ferrari in Sunday's Austrian GP.
"After the last lap of the last race, it will be time to switch my focus," he said.
"Until then, I am so committed to this project, to this team and to doing well."
Sainz will start the race at the Red Bull Ring from eighth on the grid with Leclerc seventh and Vettel P11.
Follow us on Twitter @Planet_F1 and like our Facebook page.