Sainz pleasantly surprised by swift FIA porpoising response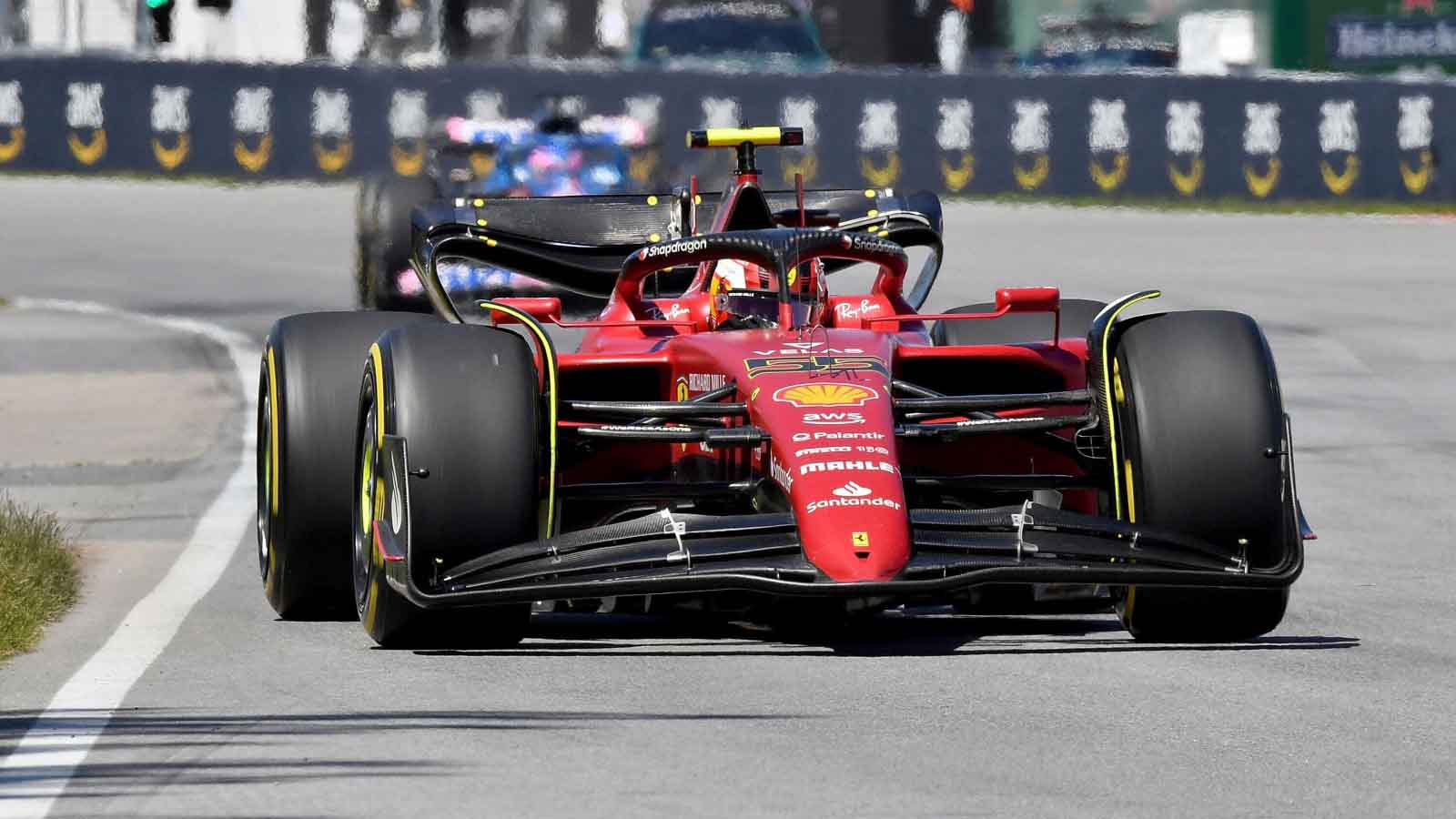 Carlos Sainz admitted he didn't expect such a fast response from the FIA addressing drivers' concerns surrounding their health.
Several drivers spoke up after the Azerbaijan Grand Prix after significant porpoising and bouncing issues plagued them on the streets of Baku, with Mercedes driver Lewis Hamilton experiencing forces of up to 10G on his neck and back throughout – twice the maximum load experienced driving through fast corners in Formula 1.
Hamilton's was perhaps the most extreme example of how much damage the bouncing showed it could do in Baku, and others including Pierre Gasly, Daniel Ricciardo and Valtteri Bottas voiced their concerns around their long-term health.
But the FIA introduced a new technical directive ahead of the weekend in Montreal which looked at addressing these issues, including a limit on the number of vertical oscillations the cars can do over a lap – capping how much a car can bounce, with teams facing the threat of disqualification if these rules are not adhered to.
Sainz praised the FIA for how quickly they have acted, with senior team members set to meet and hash out the finer details of how the directive will be policed.
Bernie Ecclestone: "I hoped with many people that Ferrari would make it again after more than 14 years.

"Unfortunately, I have to say that anyone who continues to put their money on Ferrari or Leclerc will get nothing!"

[via Blick] #F1 pic.twitter.com/BXrLpa47pS

— PlanetF1 (@Planet_F1) June 22, 2022
The Ferrari driver is also keen to see how this will affect the racing on track moving forward.
"The FIA has definitely listened to the conversation that we had with them in the last few weeks and to the drivers' complaints," he said at the weekend.
"To be honest, I didn't expect such an early response or such an early action. Because I think we really need to look into the detail of what are the actions we need to take to make these cars [better] in the future – take the right actions to make them a bit more benign for the drivers.
"But let's see how these rules are. I think they're going to start affecting pretty much every team in the grid because everyone is just running as stuff and as low as they can.
"But I'm interested to see how it affects everyone really, see how it goes."
Sainz was then asked specifically about the steps he has had to take to recover from the bouncing on his Ferrari, from which he has suffered at certain times.
"Yeah, a few extra physiotherapy sessions with Rupert my trainer, a few extra scans to try and see what's going on here behind, if there's anything to be monitoring or to take extra care on," he said.
"But apart from that put some extra sessions, mobility sessions, because obviously this makes you tighter and makes you less flexible, you have less mobility and you try and put more of that to compensate."
Did Carlos Sainz miss his best chance to win?
Carlos Sainz tried but ultimately failed to reel in Max Verstappen at the Canadian Grand Prix.