Sainz has 'never felt slower' than a team-mate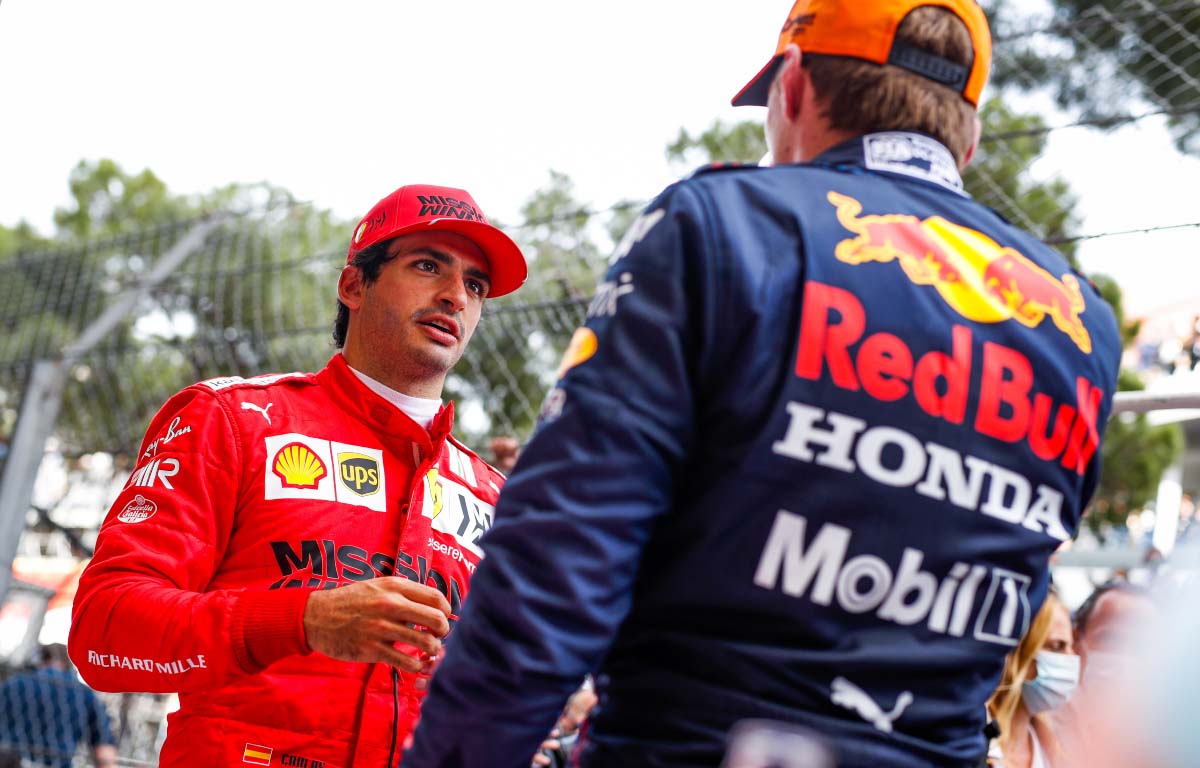 Carlos Sainz has spoken confidently about his speed relative to his team-mates in his career, saying he has never felt inferior to anyone in the same car.
The Spaniard has been in the unique position of having partnered some of the most heralded names in the sport having competed directly alongside Max Verstappen, Lando Norris and now Charles Leclerc on an equal footing in the same team.
But he has largely shown himself to be a match for those drivers while in the same car, outscoring Norris in both of their seasons together, and subsequently earned himself a move to Ferrari to replace Sebastian Vettel for the start of this season.
Despite having been largely seen as the underdog at Ferrari heading into 2021, Sainz holds three more points than team-mate Leclerc heading into the second half of the season having also earned two podium finishes to boot.
Due to their closeness in pace, Leclerc said recently the battle they are having is helping to push Ferrari forward as a team – and Sainz added he does not understand why people would have previously cast him as being "in the shadows" of a team-mate.
Operator. https://t.co/hZGzFNoncL

— Carlos Sainz (@Carlossainz55) August 19, 2021
Carlos Sainz's Ferrari merchandise is available via the official Formula 1 store
"If you sign a Ferrari contract, you must have done something right in your career," Sainz told Auto Motor und Sport.
"I've always felt appreciated by all the teams, from Toro Rosso to Renault to McLaren, even when I left them.
"If the public think I'm in the shadows there, I wonder why. No matter who I've raced against so far, whether it's Max, Nico [Hulkenberg], Lando or Charles, I've never felt I was slower than them or couldn't do something they can do.
"I've beaten them all and always pushed them to the limit. I see that as an accolade. Max, Lando and Charles are among the top guys in the field, even by my own estimation."
Rather than shy away from the driver on the other side of the garage, Sainz said he has used the benchmark alongside him as motivation – which has paid off with his performances in recent seasons, and he ultimately feels those challenges have improved his own skills.
"I like the challenge of racing against them and they have made me a better driver," he said. "That also gave me the confidence that I could take on anyone when I joined Ferrari.
"If I integrate properly in the team and set up the car properly, I don't have to be afraid of anyone."